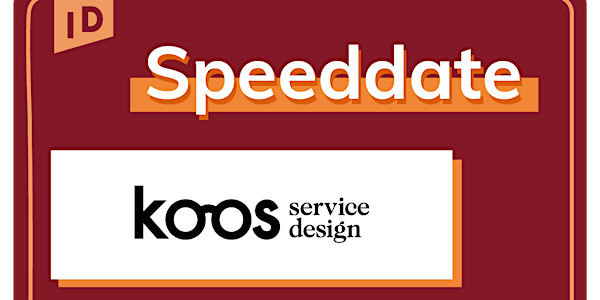 Speeddates with KOOS Service Design
Are you looking for an internship, a graduation project or a job? Apply for the speeddates with KOOS service design!
About this event
Have a speeddate with Koos service design!
How to sign up:
Register for this Eventbrite
Send your CV and a short motivation via email to businessfair-svid@tudelft.nl. We'll send these to the company so they know who is sitting in front of them during the speeddate. In case there are more then 10 interested students, the company will use these deliverables to make a selection.
Submission deadline is Wednesday March 2nd 2022, 23:59
Don't hold back to sign up, it's just a nice 10 minute talk with a person that is interested in you!
About Koos service design
We are Koos Service Design, your strategic design agency for impactful customer experiences. In our offices based in Amsterdam and Lisbon over 50 creatives are working hard to make the world better by design. We believe in design that leads to long-term progress, not just short-term value. What is good for people, is good for business, but should also be good for the planet.