Description

Wie wird aus einem guten Designer ein erfolgreicher Design Manager? Der Unternehmen umfassend berät, Designprozesse strategisch plant und zielsicher steuert? Der bei seinen Kunden Design zu einem zentralen Kristallisationspunkt in der Kommunikation entwickelt?
Mit der berufsbegleitenden Weiterbildung von Grow haben Sie die Möglichkeit, Ihre Kompetenzen in Design Management & Leadership nachhaltig zu steigern. "Eine professionelle Fortbildung wie ich sie mir gewünscht habe – mit fundierten Informationen, tollem Hintergrundwissen, anregenden Diskussionen und einem international erfahrenen Tutor", meint Christoph Winkler, Grow Zertifizierter.
Am 26. September startet zum zweiten Mal die Ausbildung zum Design Manager in Kooperation mit dem VDID. Anmeldeschluss ist der 4. September 2017. Die Grow Fortbildung dauert 10 Monate. Sie besteht aus 11 Präsenztagen in München, Online-Meetings, Vor- und Nachbereitung und richtet sich an berufserfahrene Designer aller Fachrichtungen.
Sind Sie neugierig geworden? Wollen Sie mehr wissen?
Dann nehmen Sie am superschnellen Design Management Speeddate am Mittwoch, den 25.4.2017 um 15:00 Uhr teil. In 60 Minuten erfahren Sie, was erforderlich ist für effektiveres Design, bessere Kundenbeziehungen und added Value durch Design. The Webinar is in English, directly provided by Grow.
Die Teilnahme am Webinar ist kostenlos, klicken Sie auf Register, um einen Platz zu bekommen. Weitere Informationen folgen nach Ihrer Registrierung.
Details zur Ausbildung, Videos und Statements finden Sie hier: http://www.vdid.de/ausbildung/profifortbildung


---

Speeddate with Design Management
Design can deliver great value to companies, and investing in design can bring a company big benefit. But only if it is managed well. Design Management is the profession of managing design and applies to all kinds of design disciplines. From understanding the types of design that play a role in the creation of your product, to linking with business strategies to forming a team, briefing it, presenting results and expanding services: a design manager covers all steps in the process and connects with many other functions within the organization. This is what design management entails in a nutshell.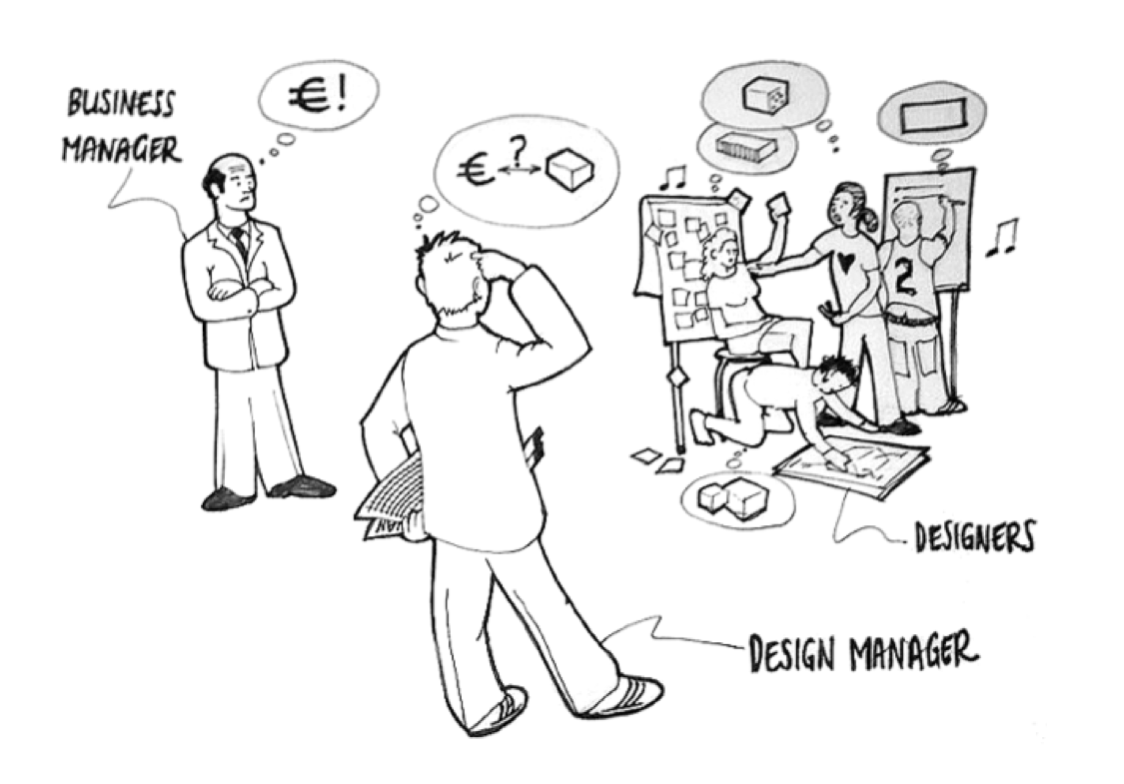 At Grow we love to tell other people about the importance of managing design. Do you know someone who needs to know more about this or do you want to have a better picture yourself? Join our upcoming speeddate webinar! In this Speeddate webinar we will take you in 45 minutes through the basic principles of professional design management (1). Next to that you are not leaving empty-handed: You will get (2) the Speeddate with Design Management Livebook for iPad and PC with the content of the webinar, so you can always look back at it.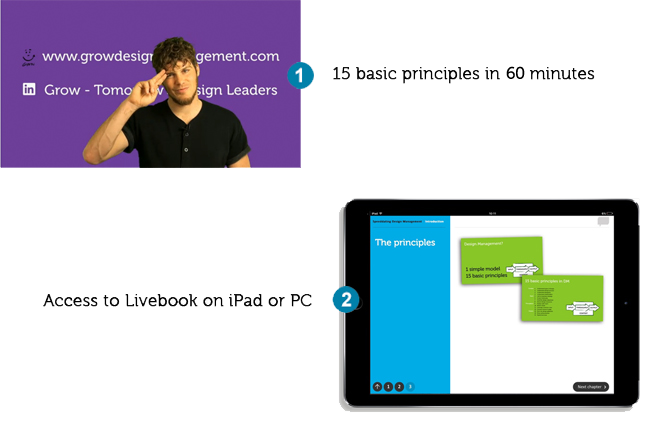 Don't hesitate anymore, join now in this free webinar and learn the basic principles of professional design management. It will be a great addition to your daily job.