Description
Busty women have a bust load of style issues, and finding a great fitting button-down is just ONE of them. That's why Carol Davidson is offering speed styling sessions at the Campbell & Kate pop up shop!
Carol Davidson, AICI CIP is one of the most sought-after style strategists in the NY Tristate area. Her wardrobe wisdom and lifestyle strategies have helped thousands tackle their careers and personal lives with gusto and enthusiasm. From streamlining and simplifying to styling and shopping, Carol offers a full range of coaching services to help her clients look, feel and be their best.
Come with your style questions,
wardrobe woes and lifestyle challenges to experience working with a style strategist in a private 10-minute consultation. Feel free to bring a clothing or accessory item for Carol's feedback and styling suggestions.
With a few simple tips and tricks, Carol can show you how to confidently and stylishly step into spring!
Register to receive Carol's undivided focus on your fashion situation. Walk-ins are welcome as time permits.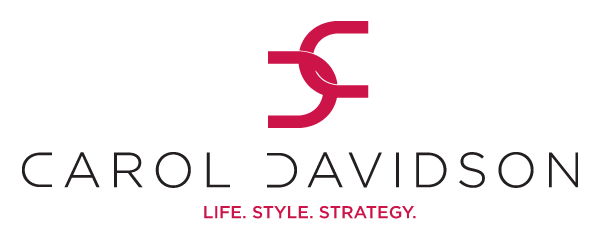 Organizer of Speed Styling with Carol Davidson at the Campbell & Kate Pop Up Shop
Inspired by crisp men's dress shirts, Darlene Campbell wanted to give full-busted women the same opportunity to dress for success. After brainstorming sessions with her friend Kate, she founded Campbell & Kate. The company tailors shirts in NYC for the large-chested woman who wants to look like she has it all together . . . without any help from a safety pin.