Description

---
Here's how it will work:
NO CHEESY ICE BREAKERS
NO NEED TO COME UP WITH SOMETHING TO TALK ABOUT
NO NAMES - BECAUSE NOBODY REMEMBERS IT ANYWAY
Instead we are going back to our ABC's and 123's
Guys will get NUMBER and Ladies will Get Letters
You will randomly draw 3 cards from "The War on LOVE" deck
Sit down next to a really cool person and both flip ONE card
High Card Wins and the DISCUSSION begins
You get 6 mins to both discuss the question
Then the Ladies MOVE ON to the next COOL person
Then After the Round is OVER it gets really fun...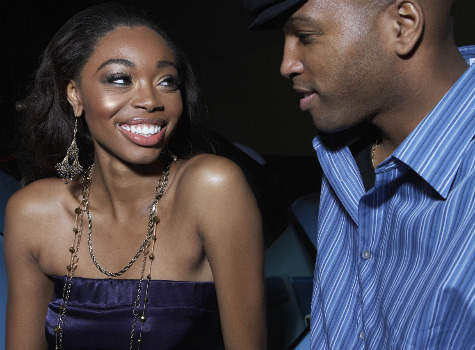 Choice and Chance:
Fellas will each have the CHANCE to connect with the women that caught their eye using "connection cards". Write the Letter of the Woman they are interested in and/or something to jog her memory about the discussion along with something else they want to say..."Hey Let's Go Out" or "Cute Smile when can I see it Again" you get my point. Then turn it in.
Each woman will have an envelop with her letter and we will put all the cards in the proper envelop and she gets the CHOICE of who she will call and connect with later on.
Meanwhile their are Spades & Dominoes being played in the distant with some great MUSIC playing overhead.
After the Speed Gaming Rounds are over The Love Engineer, will draw two cards that will be discussed by all in attendance.
GOOD FOOD, GOOD DRINKS & GREAT PEOPLE!
Make a Connection, Make a Friend...or simply PLAY GAMES (Either way YOU WINNING!)
See you soon,

All rights reserved. SPEED GAMING, The War on LOVE and Dessert and Discussion are all trademarks or the intellectual property of ALM Enterprises, can not be copied or duplicated in whole or in part without prior written permission from the company.