Event Information
Location
Patricia's Green Park - Octavia Street between Hayes and Fell
Description
San Francisco, celebrate Neighborday with GOOD San Francisco! Rep your 'hood and meet your neighbors from all over San Francisco in fun, fast-paced rounds of speed-dating! We'll provide prompts that will encourage conversation and community discovery. Come make new connections with your community, get exclusive discounts at delicious local eateries and take home a GOOD San Francisco neighborhood resource map!
Stop by Patricia's Green (Octavia & Hayes) in Hayes Valley between 12-4pm on Saturday, April 27th to join your neighbors and GOOD San Francisco in celebrating Neighborday. In quick two-minute rounds, you'll share stories, ideas, and neighborhood tips with those who live near you. Local organizations will be there to kickstart discussions on improving your neighborhood. You'll also get the chance to meet some of the amazing neighbors below!
Meet these awesome neighbors:
Dan, Co-founder, Neighborland. Neighborland empowers people to take action on local issues. It's a new way for people to share insights, identify resources, and connect with decision makers to make great ideas happen. Neighborland provides organizations and municipalities with a powerfully simple platform to engage with people both online and on the street.
Tina, Co-founder, SQFT ("Square Foot") is an online platform that connects retail, art and food entrepreneurs with underutilized spaces. SQFT transforms idle spaces into vibrant places.
Yennie from Google Field Trip. Field Trip is your guide to the cool, hidden, and unique things in the world around you. It's your world, explore it!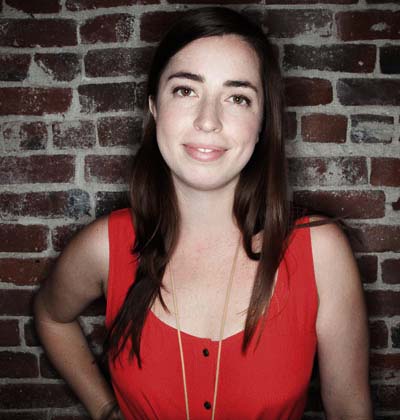 Kate Koeppel runs a one-woman design studio and is the founder of Skill Exchange, a travelling workshop series which aims to inspire the community to use their hands and learn traditional, hand making and self-reliance skills in a fun, social setting.
Sean, San Francisco Zine Fest Co-Director, from Soma
Meredith, funding businesses with a soul at the Hattery, from Soma
Nicole, your local SoundCloud Hero, from Russian Hill
Present your GOOD San Francisco neighborhood map from the event at the following delicious spots to receive a special discount!
La Boulange is proud to be part of your neighborhood! We welcome you into ours and smile when you return! We bake traditional pastries from scratch every day using recipes from the French countryside. We make our sauces, soups and dressings from scratch as we do with virtually everything on our menu (unless provided by mother nature).
Modern, cheerful, and always delicious, Miette is San Francisco's most charming pastry shop.
// LOCATION //
Patricia's Green Park
Octavia Street between Hayes and Fell
SF, CA 94102
Getting there:
By Bart:
Patricia's Green is a 15 minute walk from the Civic Center BART station. Walk South on Market. Make a slight right onto Hayes and continue for 1/2 mile until you arrive at Octavia and Hayes.
By Muni:
From the Muni Van Ness Station walk North on Van Ness. Turn left onto Hayes and continue for 1/3 mile until you arrive at Octavia and Hayes. Patricia's Green is within walking distance of the 5, 6, 21, 22, 47, 49, and 71 bus lines.
When you arrive look for folks with GOOD t-shirts!
Please note that we may be taking photographs and/or videos at this event. By attending, you agree to be filmed or photographed for the purpose of being featured in video or photography about GOOD Local. If you are not comfortable being filmed or photographed, please contact the event organizer
Interested in volunteering for the event, learning more, or just saying hi?
Get in touch with us at sanfrancisco@goodinc.com
Date and time
Location
Patricia's Green Park - Octavia Street between Hayes and Fell
Organizer of Speed Date Your Neighbor!
GOOD San Francisco is a locally-organized chapter of GOOD. GOOD Local chapters bring people together to learn and do good things in cities around the world. www.good.is