Description
Come early for our Crowdsourced Open Mic at 6:30pm
Mainstage Show begins at 7:30pm
Get ready for a special Speechless Live show: we're celebrating couples for February with a special duo format.
Comedic couples, romantic couples, lifelong best friends, a blind date onstage? Any combo of a pair of people could be game for our game this month. Spinning their way through an unpredictable powerpoint is the true test of any team. And it's going to be hilarious to watch.
Just look at all this talent we'll have on stage:

It takes two this month at Speechless Live: as pairs of performers present slides they've never seen before in a style of talk, speech or presentation that's determined at random (Wedding Proposal? TED Talk? Infomercial? Startup Pitch?).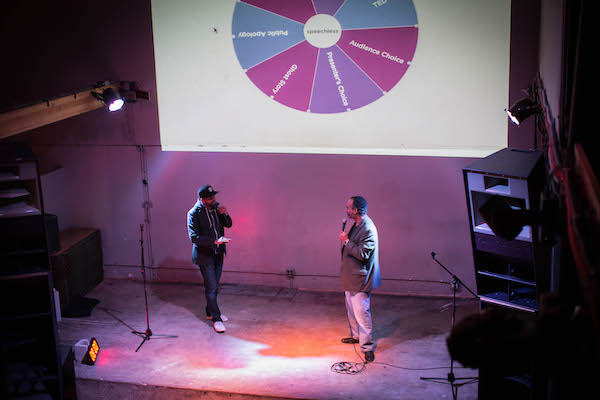 One couple from our audience will give it their tandem best beside our lineup of improviser and comedian couples. One pair of winners will be selected by YOU the audience in collaboration with our distinguished, opinionated Speechless judges: Mariah Howard and Violet Blue.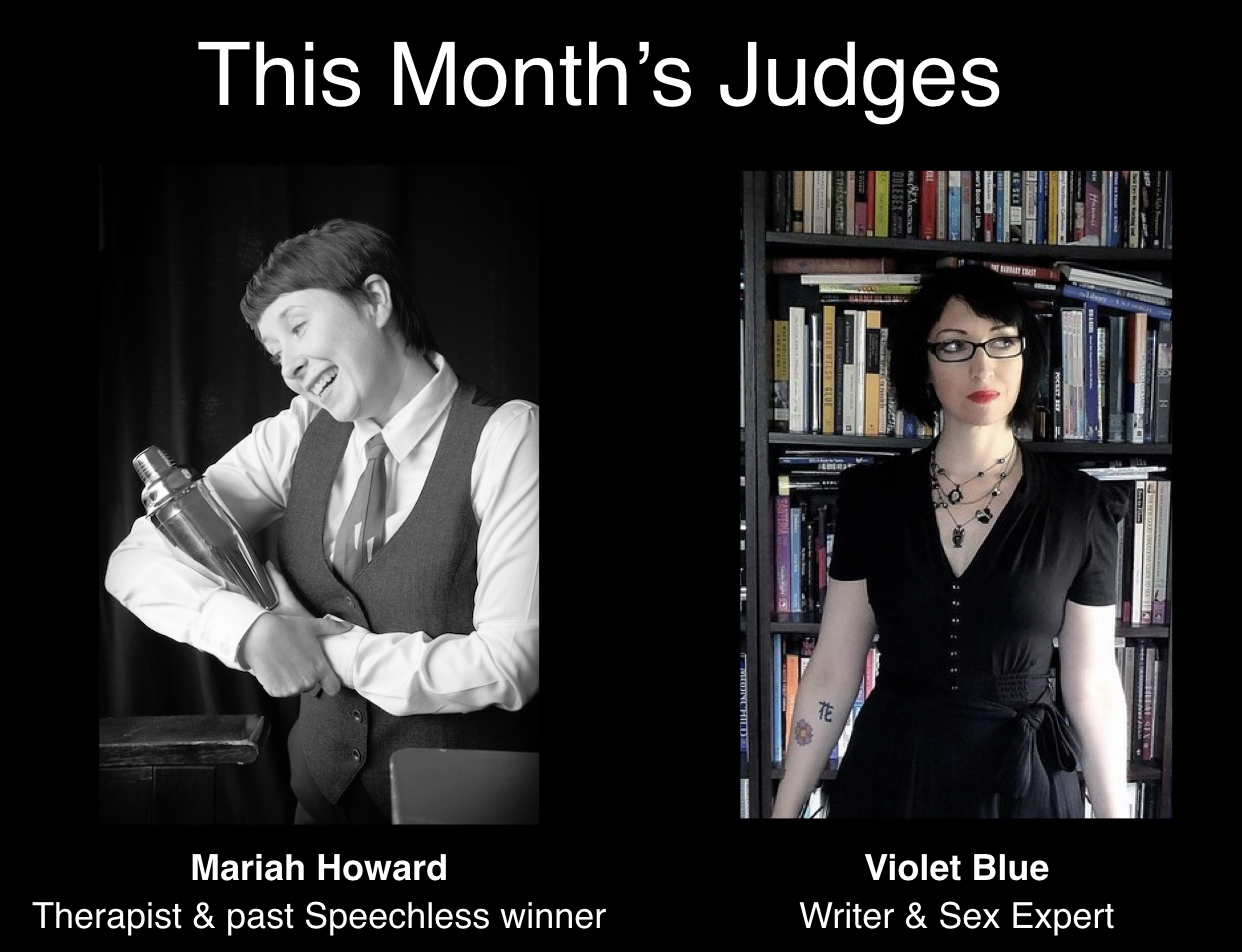 Remember: we kick the night off with a Crowdsourced Open Mic upstairs at 6:30pm where you can play Speechless yourself. Followed by our mainstage Speechless Live show starting at 7:30pm!
Make sure to get advance tickets to save $5 off the $20 door price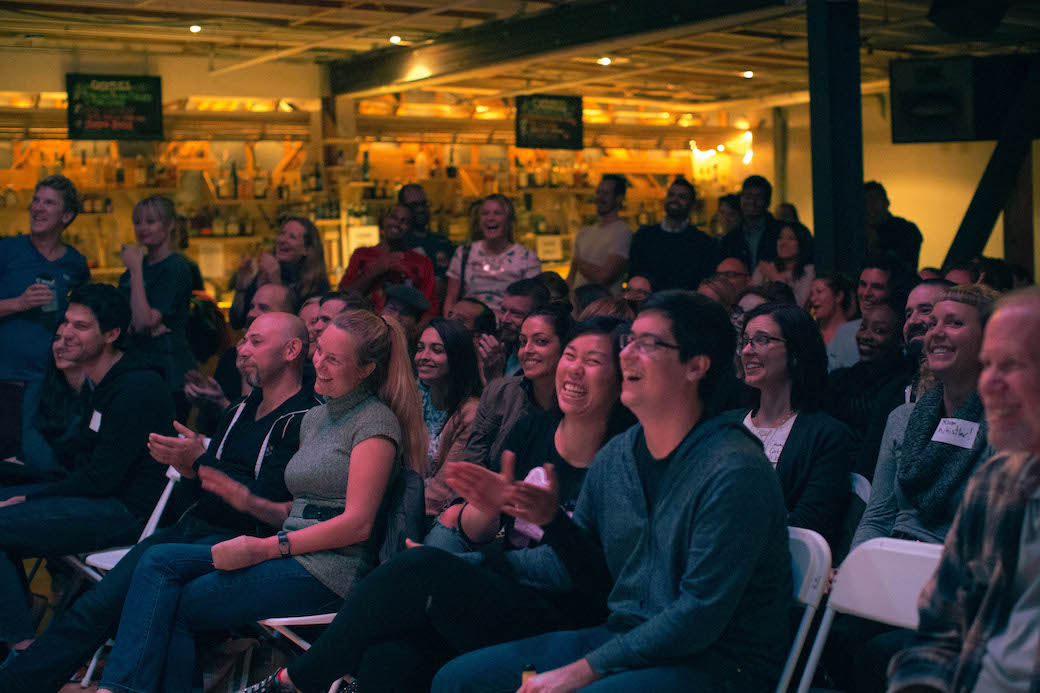 Of course Public Works' full bar is open throughout the night. Note: This show is strictly 21 and older.
You can play our game in your home: What's Your Point? the Speechless party game will be on sale at the show!