Description
Each month at Speechless Live some of San Francisco's funniest people present slides they've never seen before in a talk style determined at random: TED Talk? Marriage proposal? A This is Your Life tribute to a (fictional) Broadway star?
Now performed all over the world, the Speechless improv format started right here 6 years ago and is still going strong!
As always our curated set of hilarious improvisers will surprise you as they surprise themselves giving 8-minute presentation based on audience suggestions and featuring random powerpoint slides they've never seen before.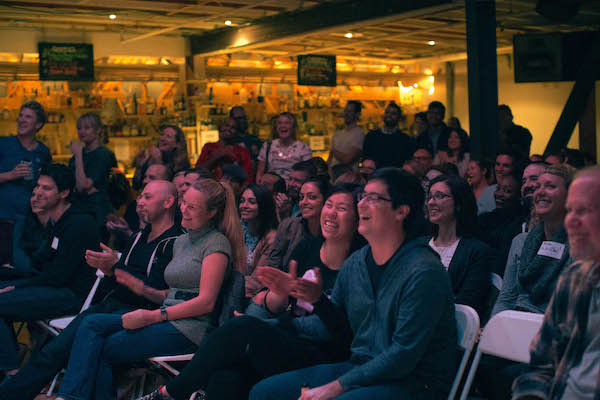 Watch our performers spin their way through crazy slides! As always your votes help us choose the night's winner, in collaboration our incredible guest judges. Plus we'll have drawings for audience prizes, special on-theme drinks, and more.
Come at 6:30pm for Open Mic! The mainstage show begins at 7:30pm. Public Works' full bar is open throughout the night.
Remember Public Works is strictly 21 and older. So bring your Photo ID to be checked at the door.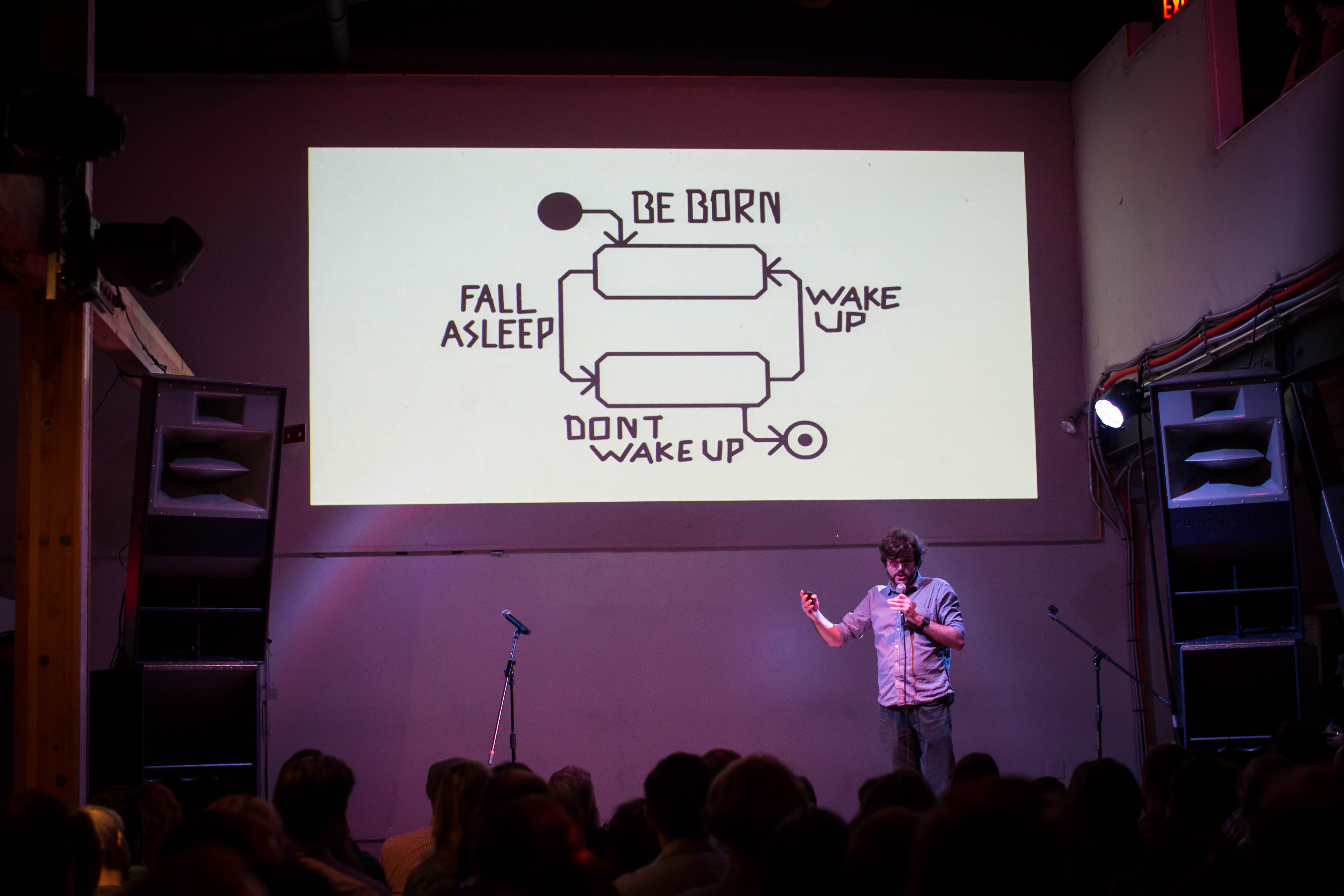 Make sure to get advance tickets to save $$ off the door price.
What's Your Point?, the Speechless home game, will be on sale at the show, and now you can buy our game along with your tickets. Just look for the option while you are checking out. Either way you'll save on shipping by picking up your copy of the game at the show!