Description
March is always special for Speechless: it's our anniversary and we celebrate like a champ!
This month we bring a select group of winners from the past year back to compete for bragging rights of Speechless Champion of 2019!
Speechless Live is growing up so fast and you're invited to join us as we celebrate 6 years of Speechless Live shows here in SF with....a Speechless Live show!
Our performers will each present slides they've never seen before in a style of talk, speech or presentation that's determined at random (Wedding Proposal? TED Talk? Infomercial? Startup Pitch?).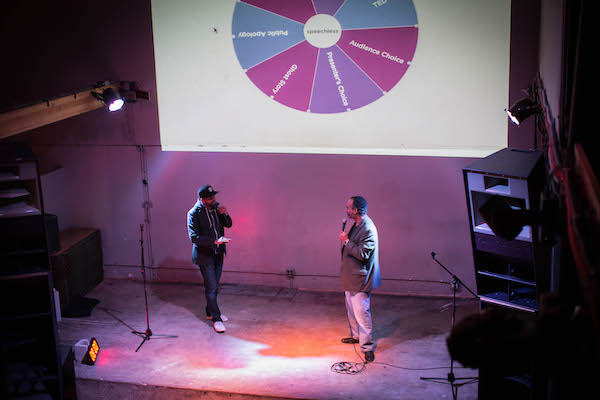 One pair of winners will be selected by YOU the audience in collaboration with our distinguished, opinionated Speechless judges who will be announced soon!
We'll start the night with some very special Speechless Live entertainment at 6:30pm. More details soon! The mainstage Speechless Live Battle of Champions begins at 7:30pm. We can't wait!
Make sure to get advance tickets to save $5 off the $20 door price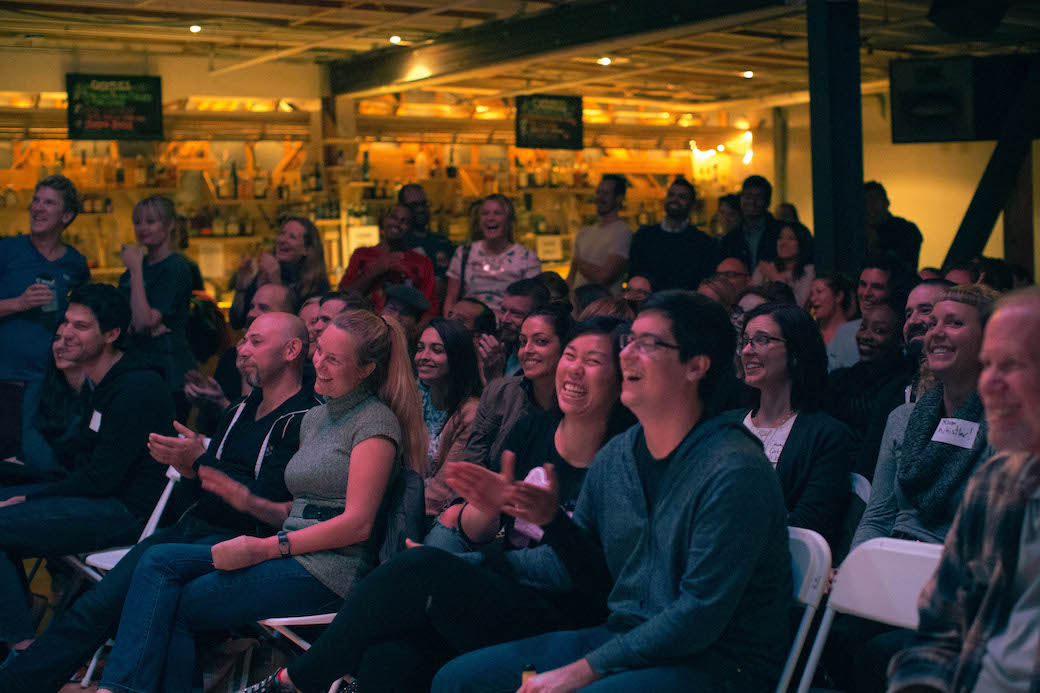 Of course Public Works' full bar is open throughout the night.
BYOC: Be Your Own Champion! Copies of What's Your Point?, the Speechless home game, will be on sale at the show!
Full bar will be open all night! Speechless' What's Your Point? party games will be for sale!
Remember: Public Works is strictly 21 and older. You must bring your Photo ID to be checked at the door!