Description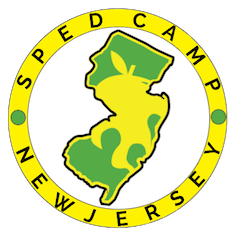 We Accommodate All Learners!
Our team represents a diverse set of communities from around the state and we are proud to offer you this event in hopes that we will expand your network, deriving new inspiration from other devoted educators who seek to accommodate everyone. We can't wait to see you in May!


---
FAQs
What is the schedule for the day?

8:00-8:45 Breakfast and Board Building
8:55-9:40 Session One
9:50-10:30 Session Two
10:40-11:20 Session Three
11:30-12:10 Session Four
12:15-12:30 Prizes


What can I bring into the event?
This is a BYOD event. Wi-FI access will be available and it is recommended that you bring your own device to access shared notes and information during the event.

What is available for me if I am presenting?
A good Edcamp session isn't just a slide show though but it's also the conversations that take place during it. To make presenting easier, Long Branch Schools will provide desktop access to the projectors. Presenters are encouraged to have their presentations available for online access.

How can I contact the organizer with any questions?
Please reach out to SpEdcampNJ Organizers at SpEdcampNJ@gmail.com with any questions you may have. You can also contact us on Twitter @SpEdCampNJ

Is there a minimum age requirement to enter the event?
Professionals of all occupations related to children, education, and related services are invited to attend.
What facilities for parking will be available?
Parking will be available on multiple sides of the building in the Middle School and High School parking lots. Signs will be posted to assist you. Handicapped access is available.