Description
Join us on Thursday, December 6, 2018 from 7-9pm for the inaugural meeting of the Los Angeles chapter of Speculative Futures
Our international network of meetups bring communities together through a variety of events. We typically host speakers—practitioners, teachers, students, and other professionals; as well as conduct workshops to help you learn and practice futures & foresight methodologies.
Refreshments and snacks will be served.
Guest speaker:
Julian Bleecker is Co-Founder of the Near Future Laboratory, a thinking, making, design, development and research studio. We use design, science, fact and fiction to imagine and then create probable products and services for the near future.
With Futures Sound Installation:
Acoustic Connectivity in a Synthetic Ecology is a thesis project by ArtCenter Media Design Practices alumna, Claire le Nobel, that investigates sound as a connective medium between networked entities as a way to explore the behaviours of a synthetic ecological system. In this evolving sound environment, bird-inspired entities communicate acoustically using motors to generate sonic messages, and microphones to interpret acoustic signals.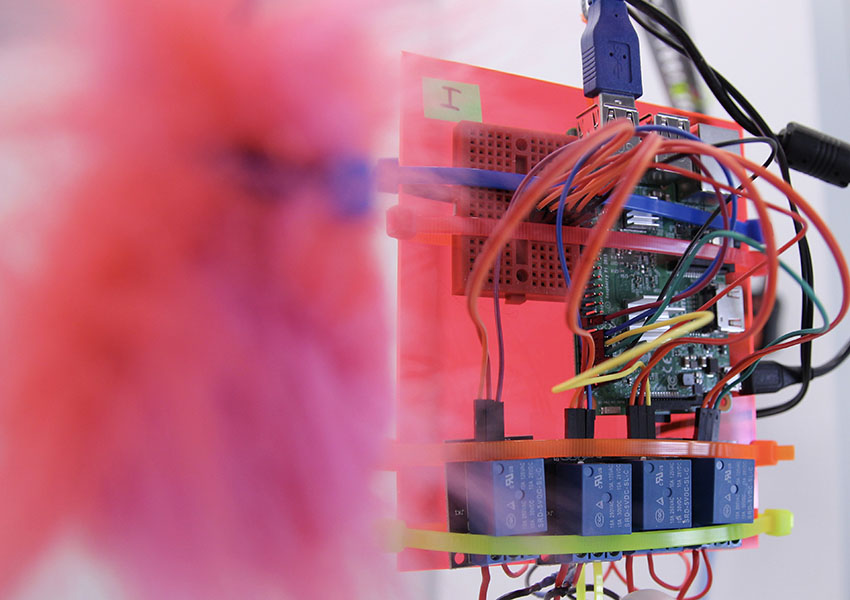 ---
PARKING
There is a parking garage under the Bendix building at 1206 Maple Ave, Los Angeles, CA 90015.
Parking is $5 after 3:00pm. The garage is cash-only.