Description
As part of the 2017 Spectra Festival of Light Join us at Skene Square School with Artist Educator Jenny Dockett for an evening exploring the festival, her work with schools and gain inspiration for your own lessons.
Illuminating Geometry is an installation and workshop that has been to the National Maker Faires, The Orkney Science Festival and the Abu Dhabi Science Festival amongst other events. We are delighted to bring Illuminating Geometry to Aberdeen as part of Spectra 2017.
Spectra showcases world class artists from Aberdeen and across the globe. This will be the 4th year of the festival and 40,000 visitors are expected making it the biggest event in Aberdeen.
Illuminating Geometry can be used to teach maths, geometry, design, history and makes numerous links to the CfE.
The evening will take the form of short presentations, activities and discussion. We will be exploring alternative ways of approaching teaching maths and science through interdisciplinary projects using hands-on learning.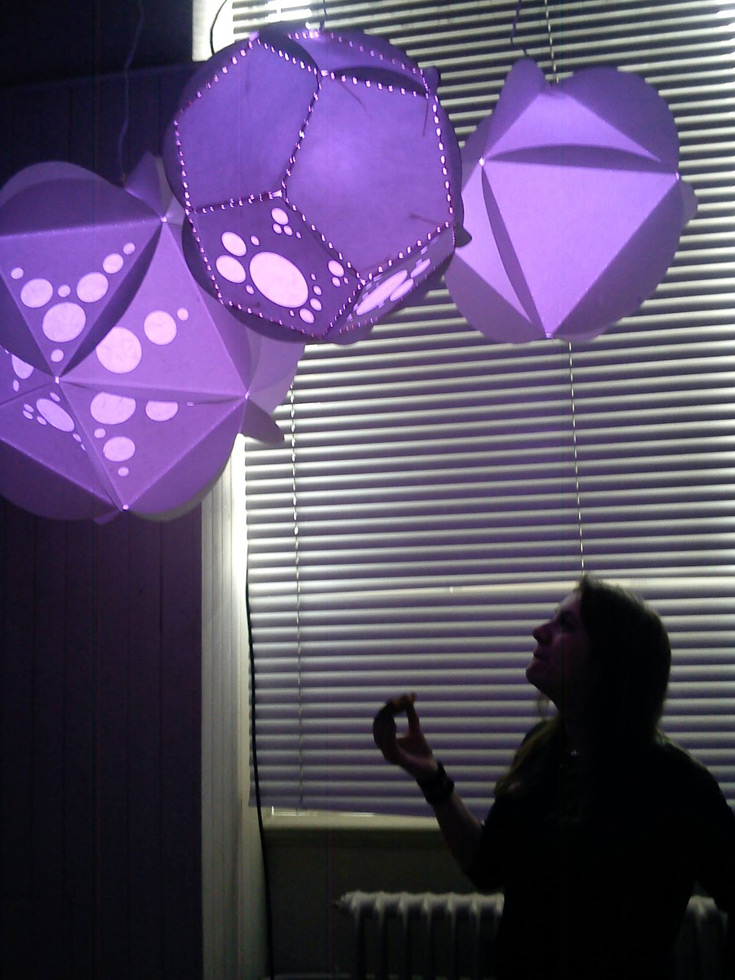 Spectra Festival is an Aberdeen City Council project in collaboration with Curated Place supported by Visit Scotland Year of History, Heritage & Archaeology.