SPECIES EXTINCTION, THE ENVIRONMENT, AND PSYCHE

Sunday, January 29, 2012 from 1:00 PM to 4:00 PM (PST)
Event Details
SPECIES EXTINCTION, THE ENVIRONMENT, AND PSYCHE: a special screening of the award winning film CALL OF LIFE
A special presentation by the Friends of the C.G. Jung Institute and the San Francisco Public Library
Featured speakers: Dr. David Ulansey, Professor Emeritus, CIIS and Dr. Thomas Singer, Jungian Analyst |Dr. Thomas Kirsch, Host/Moderator |Film Director Monte Thompson, Producer Chera van Burg, and Co-Producer Susan Scott will also be in attendance.
Watch film clips from Matter of Heart & a special screening of the award winning film Call of Life
Sunday, January 29, 2012
1:00 - 4:00 PM at the Kornet Theater, SF Public Library, Main Branch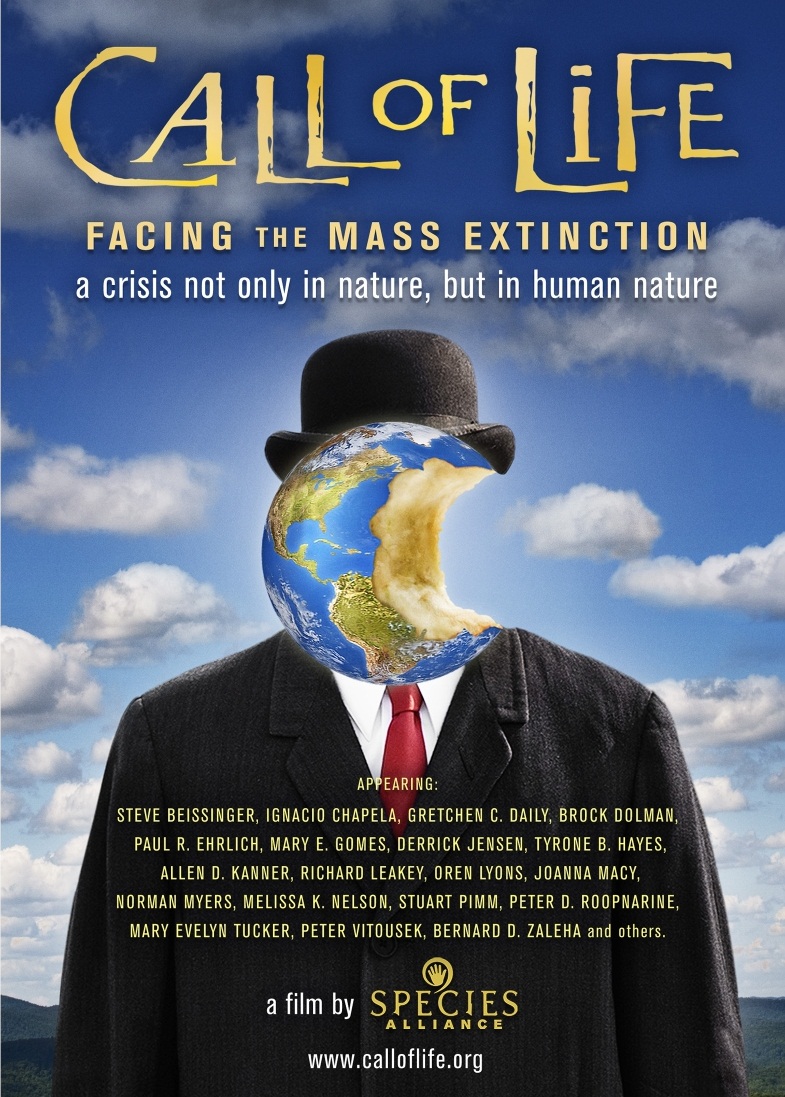 Dr. David Ulansey, Professor Emeritus of Philosophy and Religion at the California Institute of Integral Studies, will show and discuss his new award winning documentary film, CALL OF LIFE, which is the fruit of the last 12 years of his work. The subject of the film is the potential "mass extinction" of species of life-- caused entirely by human activity-- that threatens over the next few decades to unravel perilously the Earth's complex web of life unless there is a rapid shift in human behavior.
Dr. Ulansey, who has been a frequent lecturer at the S.F. Jung Institute, will discuss with Thomas Singer what Jung himself had to say about the global "hangman's noose" that he perceived humanity as a whole to be collectively weaving for itself, and why Jung passionately believed that his own work-- which he always understood as directed not only to individual healing but also to the healing of collective pathologies-- could play a decisive role in helping humanity avoid what he believed was a potentially suicidal planetary catastrophe.
Ulansey and Singer will also discuss how Jung's remarkable discoveries about the dynamics of the psyche provide good reason for thinking that what seems to be an overwhelming crisis is in reality an opportunity for initiation into a more mature and balanced phase of our development as a crucial part of the phenomenon of life.
This event is free and open to the public. We urge you to reserve your place soon!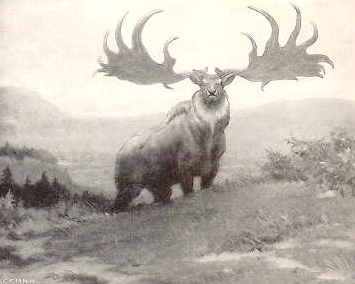 Awards won by CALL OF LIFE
+ John Muir Gold Award (2009)
Yosemite Film Festival, Yosemite, CA
+ Award of Excellence in Film (2010)
Accolade Competition, Los Angeles, CA
+ Finalist Award for Film (2010)
Reel Earth Film Festival, Missoula, MT
+ Accolade 2010 Humanitarian Award
Accolade Competition, Los Angeles, CA
+ EarthVision Jury Competition Nominee
Santa Cruz Film Festival, Santa Cruz, CA
+ Finalist, Best Feature & Best Science Communication Film (2010)
Reel Earth Film Festival, Palmerson North,
New Zealand
For more information:
Call of Life is the first feature documentary to investigate the growing threat to Earth's life support systems from the unprecedented loss of biodiversity - a crisis that may be more threatening than anything human beings have ever faced before. Through interviews with leading scientists, psychologists, anthropologists, and indigenous and religious leaders, the film explores the causes, the scope, and the potential impact of the current mass extinction. You can learn more about Call of Life: Facing the Mass Extinction and watch the trailer here: www.specialtystudios.com.
When & Where
100 Larkin St
San Francisco, CA 94102


Sunday, January 29, 2012 from 1:00 PM to 4:00 PM (PST)
Add to my calendar
Organizer
A non-profit educational and community service organization that devotes itself to the furtherance of Jungian thought in clinical work and in cultural discourse.

In addition to its Analytic Training Program, the Institute provides educational events for the general public, seminars for professionals, and produces Jung Journal: Culture and Psyche, now published by Taylor & Francis. The Institute houses an extensive library and offers a sliding scale psychotherapy clinic.  Friends of the Institute, an auxiliary organization, welcomes new members.