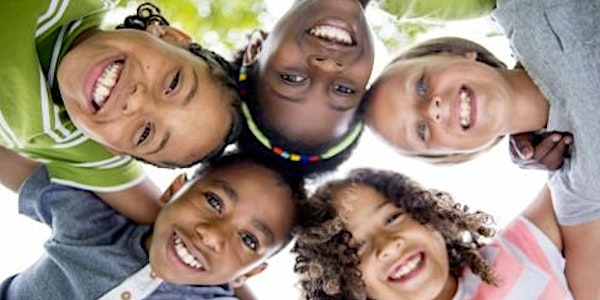 Specialized Foster Parent Information Session
Learn how to become a Certified Foster Parent, during an info session get program info. and begin the process by completing an application.
By UPMC Western Behavioral Health at Mon Yough Specialized Foster care Program
Date and time
Tue, 3 Oct 2023 11:00 - 15:00 EDT
Location
UPMC Western Behavioral Health at Mon Yough 500 Walnut Street McKeesport, PA 15132
About this event
My name is Phyllis Johnson I am a Specialized Foster Care Specialist/Recruiter. We are UPMC Western Behavioral Health at Mon Yough"s Specialized Foster Care Program. We are seeking Foster Families. Come and learn how you can begin getting Certified as a Foster Parent immediately.
Foster families are the change agents in Foster Care. Foster Care is supportive caring housing for children who cannot live with their parents or a family member due to abuse neglect or other special circumstances. At a time when most needed you can provide a loving nurturing and stable home for a child in imminent need. Most children have endured some type of trauma. Foster care is intended to be short-term care for a child but can sometimes become long-term and may even lead to adoption. Foster parents will feel nurtured developed appreciated supported and valued in our program. Please email me for an application join one of our information sessions. For more information, please call Claire Chiaverini at (412)580-6607 or Rebecca Hagedorn at 412-913-0281.
The goals of this program are to help kids and teens:
· Thrive in safe supportive and nurturing foster homes.
· Rejoin their families of origin or find other permanent homes.
Direct services include:
· Placement tailored to best meet the specific and unique needs of each child.
· Service provision and support services to foster families.
· Trauma informed care training for foster parents and caseworkers.
· Child-focused skill development.
· Making sure children are in least restrictive and developmentally appropriate childhood settings that meets their needs.
· Ensure proper health care by working with youth's doctors and nurses.
· Taking part in Individualized Service and Education Plan meetings and court hearings.
· Supervised visits with biological family.
We offer crisis support 24 hours a day 7 days a week either over the phone or in person to:
· Decide what level of intervention you need.
· Assess for safety.
· Provide de-escalation skills and problem-solving methods.
· Make a plan to address ongoing need.
We can arrange other services with:
· UPMC Western Behavioral Health at Mon Yough (based on youth's enrollment).
· Third-party providers (such as Children Youth and Families).
· Psychiatrists' social workers and other mental health experts.
· Schools.
· Legal systems (such as family courts and juvenile probation services).
Thank you
Phyllis Johnson
(412)522-1844
johnsonpe2@upmc.edu