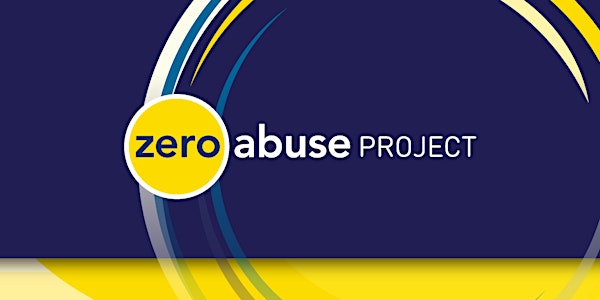 Special Topics on the Systemic Response to Allegations of Child Abuse
Training for the Child Abuse MDT and Youth Serving Professionals on special topics in the response to allegations of child abuse.
Date and time
Thursday, August 24 · 9am - 4pm CDT
Location
Sourcewell 202 12th Street Northeast Staples, MN 56479
About this event
About the Training
Join us in-person at the Sourcewell Building in Staples, MN for a full day of training on special topics on the systemic response to allegation of child abuse and maltreatment. This training will cover topics such as the investigation and prosecution of sexual abuse and maltreatment, best practice in talking with adolescents and young children, and drug endangerment cases.
This training is designed for child abuse multidisciplinary professionals and youth serving professionals including, but not limited to child protection workers, law enforcement officers, prosecutors, mental health workers, advocacy professionals, medical team members, guardian ad litems, supportive services workers, cultural liaisons, teachers, school staff and administrative professionals, child care staff, and youth programming professionals. We encourage you to share this opportunity with other professionals you feel will find it beneficial!
Logistics
Time of training: 9am - 4pm CDT
Lunch: Lunch will be on your own from 12pm - 1pm CDT
Cost of training: This training is being conducted free of charge for participants under grant funding provided by the Minnesota Office of Justice Programs.
Location: Sourcewell Buidling in Staples, MN
Address: 202 12th Street, NE, Staples, MN 56479
Parking: Parking is free in the guest lot and in lots A, B, and C
Certificates: A certificate of attendance will be provided for all attendees that complete the entire day of training.
Trainers
Rachel Johnson is the Lead Forensic Interview Specialist with Zero Abuse Project. She most recently served as the Program Director for the Minnesota Children's Alliance and has fourteen years of experience in work related to forensic interviewing, multidisciplinary teams, advocacy, child abuse, prevention education, and intimate partner violence, both domestically and abroad.
Prior to her work at the Alliance, Rachel served as a forensic interviewer and the Forensic Program Coordinator at First Witness Child Advocacy Center in Duluth, Minn. She is trained in multiple forensic interview protocols and received Bachelor of Science degrees in Public Service, Sociology and Spanish at Hamline University in St. Paul, Minn.
Rachel is passionate about working directly with children and families, supporting frontline professionals and improving the institutional response to victimization by centering the experiences of victims at all levels of consideration and decision-making.
Caitie Dahl is a Forensic Interview Specialist and Trainer with Zero Abuse Project. Prior to joining Zero Abuse, Caitie served as a Forensic Interviewer, Forensic Program Coordinator, Trainer, and Multidisciplinary Team Facilitator with First Witness Child Advocacy Center in Duluth, Minnesota.
Caitie enjoys working with children, and providing a trauma-friendly, and legally defensible opportunity for victims of abuse to share their experience. Additionally, she enjoys training professionals in the field to strengthen their response to reports of child maltreatment, and collaborate with other multidisciplinary professionals when working with children and families throughout the investigative process.
Caitie received a Bachelor's Degree in Psychology from the University of Wisconsin-Superior, where she also studied and conducted research on topics such as coercive interviewing, false confessions, wrongful convictions, and suggestibility and memory errors. Caitie also served as the Program Manager at the campus Gender Equity Resource Center, and is passionate about recognizing and addressing the unique needs of LGBTQIA+ youth who have experienced maltreatment.
About Zero Abuse Project
Zero Abuse Project is a 501(c)(3) organization committed to transforming institutions in order to effectively prevent, recognize, and respond to child sexual abuse and maltreatment.
Our programs are designed to provide cross-disciplinary education and training, advocacy for systemic legal change, guidance for survivor support, and leadership on emerging technologies. We take a holistic approach by also recognizing and addressing the intersecting forms of child maltreatment in connection with child sexual abuse.
Zero Abuse Project is working to eliminate child sexual abuse and maltreatment in all of its forms.