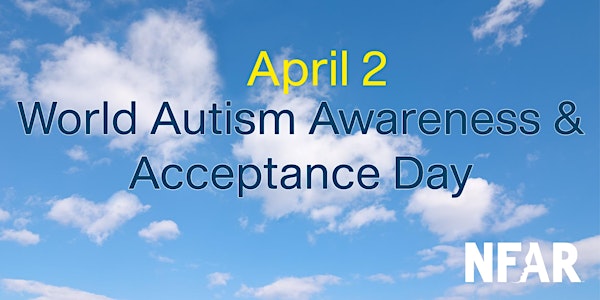 Special Speaker -World Autism Awareness and Acceptance Day
Join us for this special Lunch & Learn on Friday, April 2! "The When, What, and How of ASD Development" with Q&A session
About this event
GUEST SPEAKER: Dr. Eric Courchesne, Professor of Neurosciences in the School of Medicine at the University of California San Diego and Co-Director of the UCSD Autism Center of Excellence.
Dr. Eric Courchesne introduced the new concept of ASD Living Biology, a new approach for discovering prenatal brain developmental origins and explanations of ASD in the individual child. His work shows ASD begins in the 1st and 2nd trimesters and have identified genomic, molecular, cellular, and neural differences that lead to early language and social symptoms in autism and predict clinical outcome. His work is internationally recognized.
Dr. Courchesne's studies integrate behavioral, brain imaging, developmental, cellular, genetic and genomic findings that lead to a better understanding of the prenatal origins of autism. His team has also identified early diagnostic and outcome biomarkers. From this work his team aims to identify treatments specific to biological subtypes. Dr. Courchesne has published over 200 articles in major journals such as JAMA, TINS, Neuron, Molecular Psychiatry, Nature Neuroscience, and the New England Journal of Medicine.