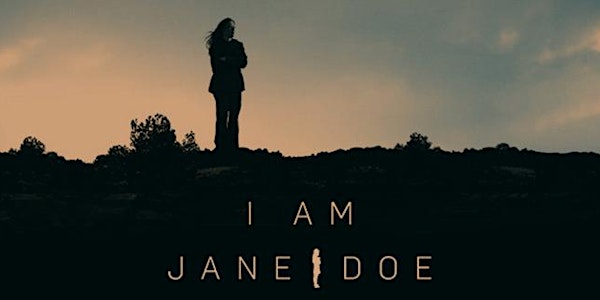 Special Screening of the New Documentary Film, I AM JANE DOE
Event Information
Location
Clifton Center
2117 Payne Street
Louisville, KY 40206
Description
You are cordially invited to join the UofL Human Trafficking Research Initiative and the Kent School of Social Work for a FREE screening of the new documentary film, I AM JANE DOE, on Monday, May 8th from 6:30-9:00 pm at the Clifton Center theater in Louisville, KY. Parking is free and accessible.
We will have resources tables and booths available before the film. The film starts at 6:30 sharp. In addition, we are excited to announce that the local Flavaville food truck will be joining us from 5:00 to 6:30 for those of you who may be coming straight from work or other activities, and do not have time to grab dinner before the film! We will provide plenty of comfortable, indoor seating inside the Clifton Center reception hall for you to enjoy your meal while meeting other film-goers. Come join us before the film for amazing Mediterranean style tacos!
Thanks, Serge!
https://www.yelp.com/biz/flavaville-louisville
Following the film, Attorney General Andy Beshear will kick off a community discussion about the issue of child sex trafficking in our community. A panel of experts who are working to combat child sex trafficking in Kentucky will help facilitate the conversation. Panelists will include local survivors of sexual exploitation and staff members of the Attorney General's Office and the Catholic Charities Human Trafficking Program.
I AM JANE DOE chronicles the epic battle that several American mothers are waging on behalf of their middle-school daughters, who are victims of sex trafficking on Backpage.com, an online, adult classifieds website. Reminiscent of Erin Brockovich and Karen Silkwood, these mothers have stood up on behalf of thousands of other mothers, fighting back and refusing to take no for an answer. It is a gut-wrenching human story and fresh look at a social and legal issue that affects every community in America, including Louisville, KY.
This is currently the only screening event for this film in Kentucky and space is limited, so please register early! Event sponsors include the University of Louisville Kent School of Social Work, the UofL Human Trafficking Research Initiative, the Kentucky Child Victims' Trust Fund, and the Indiana Youth Services Association.
Date and time
Location
Clifton Center
2117 Payne Street
Louisville, KY 40206