Description
The ramen noodle machine is capable of producing all types of noodles of the highest quality. This machine is good at making noodles that are low in water content, which makes noodle texture firm and hard. It can make any variety of ramen noodles, such as Hakata Tonkotsu Ramen noodles or Tsukemen noodles as well as gyoza/dumpling/wonton skins. It can be a Ramen maker of choice for a Japanese noodle restaurant or a Small-Mid size noodle factory.
Korin offers a full day seminar that will show how a noodle machine can help your restaurant business operations. A noodle machine is beneficial to restaurants since it can produce high-quality noodles at a lower ingredient cost. The noodle machine can also satisfy the demands of fast-paced noodle restaurants that need high volume production of noodles.
---
About the instructors
Kaoru Fujii
Chief Instructor
A renowned Noodle Master from Japan. Master Fujii is the founder of Yamato MFG and also the Head of Yamato Noodle school. He has worked with a great number of restaurant owners and professionals to develop a definitive formula for building thriving businesses in the noodle-making food-service industry.
Master Fujii is:
a pioneering innovator and a leading expert in designing and building noodle-making machines
an expert in noodle production, noodle quality control, texture, taste and plating techniques and methods
a preeminent noodle cuisine sommelier, a foremost authority on soup stock and toppings
a renowned specialist in noodle restaurant business management
Shuichi Kotani
Featured instructor
Chef Kotani is a true noodle master who's been making soba noodles by hand for over 15 years. He also has years of experiences in making a variety of ramen noodles, udon noodles, and other types of noodles.
He has has been running World-Wide Soba Inc. in New York, which helps businesses start up ramen, soba, and other types of noodle restaurants in the United States and Europe. There's a number of successful restaurants he has helped started.
He can share his expertise in noodle making and business operations and much more.
---
---
Seminar Includes:
Greeting/Orientation
Ramen Noodle Theory, explaining all ingredients of ramen noodles and making processes
Noodle making session, making ramen noodles from scratch on a noodle machine
Lunch break
Ramen Soup Theory, explaining all ingredients of ramen soup and making processes
A Master class on Ramen dish arrangement and plating techniques
Sampling, try freshly made ramen noodles with soup
Q&A Session
---
---
FULL DAY SEMINAR USING THE RICHMEN TYPE 1 RAMEN NOODLE MACHINE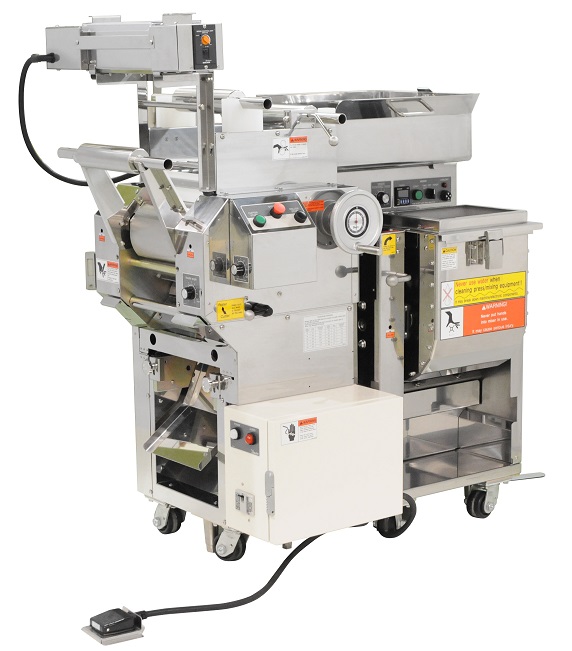 RAMEN MAKING & TASTING (STRAIGHT, CURLY, TSUKE-MEN, UDON, AND/OR SPECIAL KIND "SUCH AS RED PEPPER, SPINACH)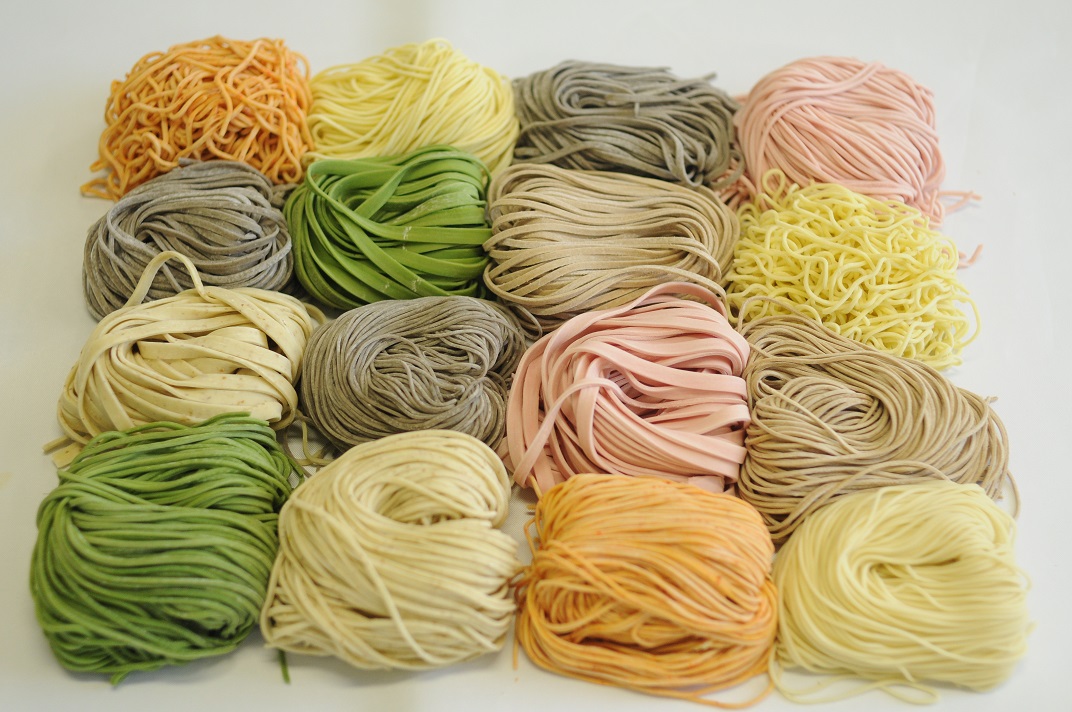 RAMEN NOODLE MAKING BOOK BY YAMATO MGF. CO., LTD (INCLUDES ONE NOODLE RECIPE)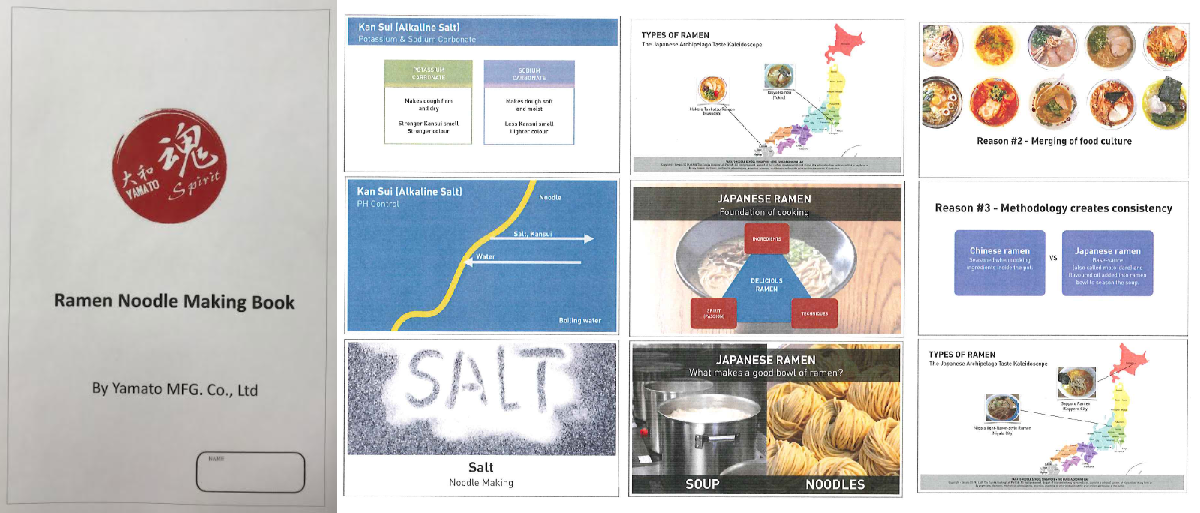 SHORT 15 MINUTES DVD ON SOUP MAKING PROCESSES AT YAMATO JAPAN

---
---
Did you know?
- If you sell at least 200 bowls of ramen a day, you can pay off the ramen noodle machine in one year!
- It cost on average of $0.60 per ramen serving from a vendor but only cost you $0.10 to make on your own using the ramen machine, including labor and ingredients. [if you sell 200 bowls, that is a saving about $0.50 per bowl, saving of $100 a day, $3,000 per month and $36,000 per year]
- With the ramen noodle machine, you can create unique and custom types of ramen to drive traffic!
- Fresh and high-quality ramen made to order