Description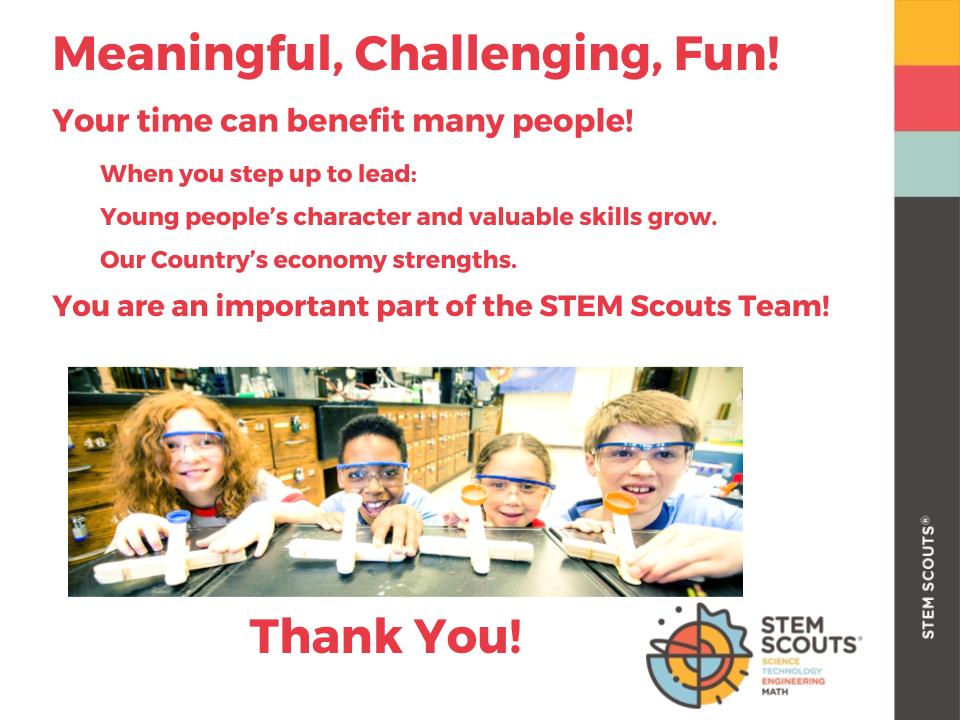 Join other Parents, Teachers, and STEM Professionals stepping up to Lead our youth in 2018.
SHAPE. TINKER. EXPLORE. MAKE.
Experience a STEM Module unboxing with experienced leaders!
Learn basic skills, know-how and feel confident in running a STEM Scouts lab meeting for your scouts.
Get an advanced preview of the materials, tools, and detailed instructions to follow.
Share ideas with new friends.
We are here to help you get ready and build your confidence leading STEM Lab meetings.
Davis Fox: Davis.Fox@scouting.org , 512-617-8653
Who would love to join this meeting?
Parents, teachers, and STEM professionals.
Current and future STEM Volunteers ready to join in the fun and exploration of science.