Description
You had a ____(fill in the blank)___________ Season! But are you healthier now than when you started this journey?
Join us as we welcome Dr. Anthony Hackney to review the season, the training volume, intensity and durations and see how all of that hard work has truly impacted our general health!
Elite Athlete Matt Bach and Dr. Anthony Hackney will discuss the impact of endurance sports training on our overall health - including specific effects to our hormone levels and general physiology.
-------------------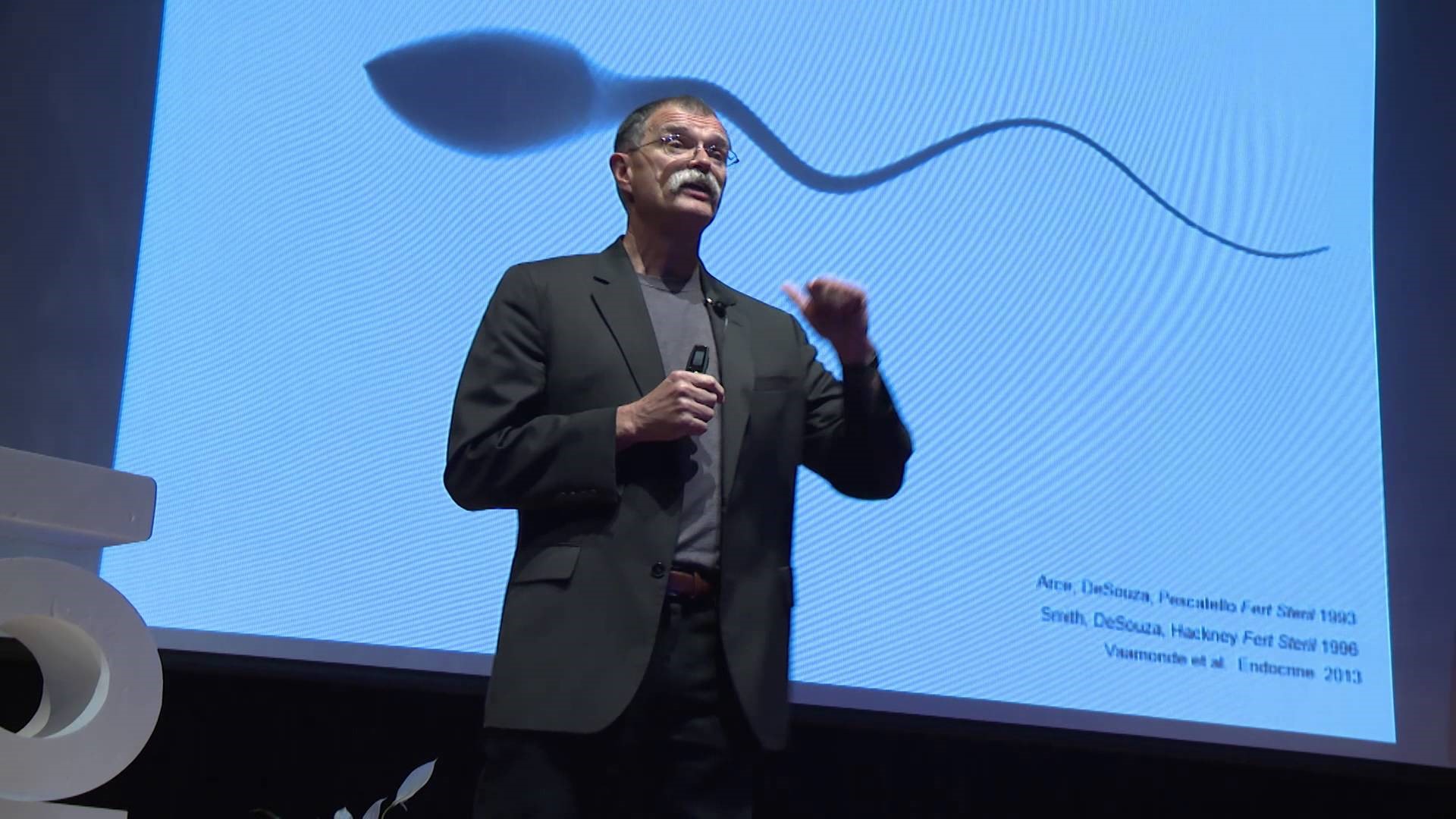 Event Description
Balance is key when you're training for an endurance event. You want to push yourself so that you are the best that you can be, but if you push too far, not only will your performance suffer but you can run into health problems too. Renowned researcher Dr. Anthony Hackney travels from UNC Chapel Hill to join us from for an evening to talk about what can happen to the body when you train too much. Our own Matthew Bach will talk about his first-hand experience with exercise-induced low testosterone, low bone density, and other health problems that were a result of overtraining. The goal with this talk is to inform you about the downsides of overtraining, reinforce that more is not always more, and educate you on how to find the right balance in your training to optimize performance and health.
Dr. Anthony Hackney ("Tony") is a full professor at the University of North Carolina – Chapel Hill in the Departments of Exercise & Sport Science, and Nutrition. Dr. Hackney's research has concentrated on how physical, environmental, and emotional stress affects hormones and physiology. He is a pioneer of the exercise-hypogonadal male condition (EHMC), a term that he coined, which he has been studying since the 1980s.

Dr. Hackney has over 275 published research articles and book chapters, has lectured and conducted research in over 40 countries, and has received numerous awards including the Fulbright Scholar award from the US Department of State three times. His work has been funded by the National Institutes of Health, Department of Defense, the United Nations, NATO, the US Agency for International Development, and the European Council.In his leisure time he is a small animal farmer, an advocate for sustainable community supported agriculture programs and competes in master's level track and field (with a marathon PR of 2:23), with several national championships to his credit.
Matt's Bio
Matthew Bach is an elite-level triathlete who won Ironman Maryland in 2014

in 8 hours

51 minutes, and who has experienced the negative effects of overtraining. In particular, he suffered from exercise-induced low testosterone, which he has since recovered from using natural methods, as well as loss of bone density. Since 2016, it has been his mission to spread awareness of the issue so that others might avoid the health issues he's faced due to overtraining. He has done numerous podcasts, blogs, webinars, speeches, and articles on the topic including a speech at the Southeast American College of Sports Medicine conference in February 2017 and an article written for Triathlete Magazine in November 2016. Matt is also creating a study with a researcher from Jacksonville University to study the effects of endurance training on testosterone levels, performance and general health.
He offers consulting services to athletes who are experiencing health issues, like low testosterone, due to overtraining where his goal is to help the athlete naturally regain their health and to continue training for the sport they love.
In addition to Matt's work in the athletic realm, he has been working on Wall Street for the past 9 years, and is a husband and new father.

Matt also enjoys golf and a nice glass of scotch