Description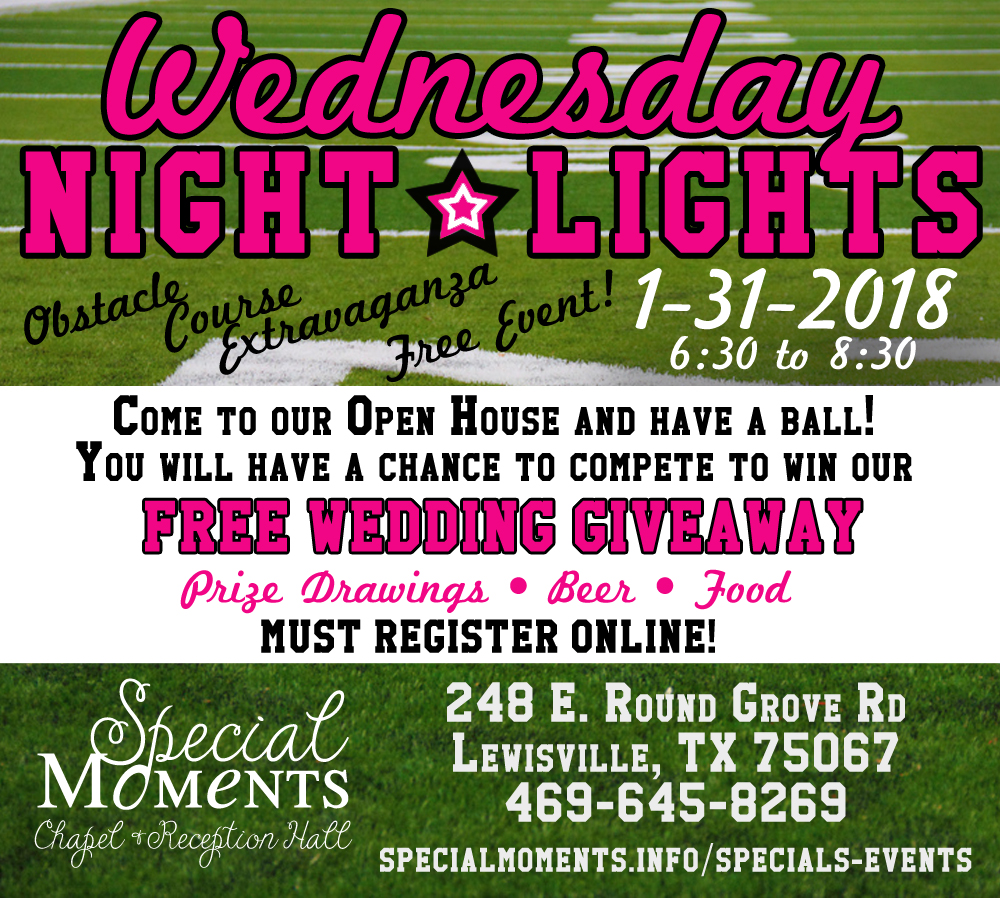 OPEN HOUSE at Special Moments Wedding Chapel & Reception Hall – It's Wednesday Night Lights!
HUT!! HUT!! Join us on Wednesday, January 31, 2018 from 6:30pm – 8:30pm
You must register to be eligible for FREE prizes and special savings.
If you are looking for the perfect venue for your intimate wedding or special event be sure to join us for a fun night of events.
For more information contact us at 469-645-8269 or visit us at www.SpecialMoments.info
There will be music, vendors, food, and beer! A fun time will be had by all! We can't wait to see you there. You must register and be present to qualify for prize drawings!