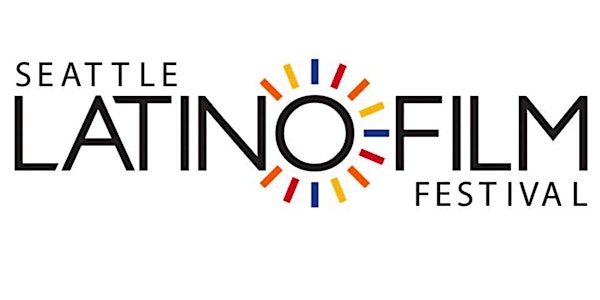 Special Lecture by Professor Melissa Blanco Borrelli (Auditorium)
14th Annual Seattle Latino Film Festival presents Professor. MELISSA BLANCO BORELLI
When and where
Location
Bellevue Arts Museum 510 Bellevue Way Northeast Bellevue, WA 98004
About this event
* There's a mandatory RSVP for the event & after party.
Prof. BLANCO BORELLI was born in New York from Cuban and Colombian immigrants. She is a writer, dancer, cultural critic, Associate Professor of Theatre and the new director of the dance program at Northwestern University in Chicago. She has been faculty at MIT, University of Surrey (UK), Royal Holloway, University of London (UK) and the University of Maryland, College Park. Prof. BLANCO is the author of the book "She is Cuba: A Genealogy of the Mulata Body". (Oxford University Press, UK, 2016)
2:00 pm
Prof. Melissa Blanco Borelli Lecture (in English)
2:30 pm
Mulata
Special Screening
Feature Narrative
Rated: PG-13
Country: Mexico
Director: Gilberto Martínez Solares
Genre: Comedy, Drama, Music, Dance
Year: 1954
Running Time: 80 min.
Spanish w/ English subtitles
Stars: Ninón Sevilla, Pedro Armendáriz, René Cardona
Synopsis: Two mulatos, Mateo and Caridad, grow up together in a port in Havana, Cuba. Caridad is the daughter of a white man who died in a shipwreck and a black laundry-woman. As the years pass, Mateo falls in love with Caridad, but she falls in love with a Mexican captain, Martin. Martin falls into financial trouble and has to mortgage his boat to Guevara, owner of the cantina where Caridad dances. When Martin returns to Vera Cruz, Mexico, to resolve his troubles, Guevara feels he "owns" Caridad. What will Caridad do when Martin returns?
This film has great music and dancing, including a risqué performance of African "bembe", in which women tear off their tops and roll around in the sand.
5:30 p.m till 7:30 p.m.. Reception & Mixer with food and beverage at Gilbert's on Main in Bellevue's Fashionable West End.