Event Information
Location
John Jay College of Criminal Justice (The Anya and Andrew Shiva Gallery)
899 10th Ave
[gallery entrance is located on 11th Avenue between 58-59th Streets]
New York, NY 10019
Description
Join Center for Art Law on a special guided tour of the art exhibition co-curated by Dr. Erin Thompson (John Jay College) The Missing: Rebuilding the Past.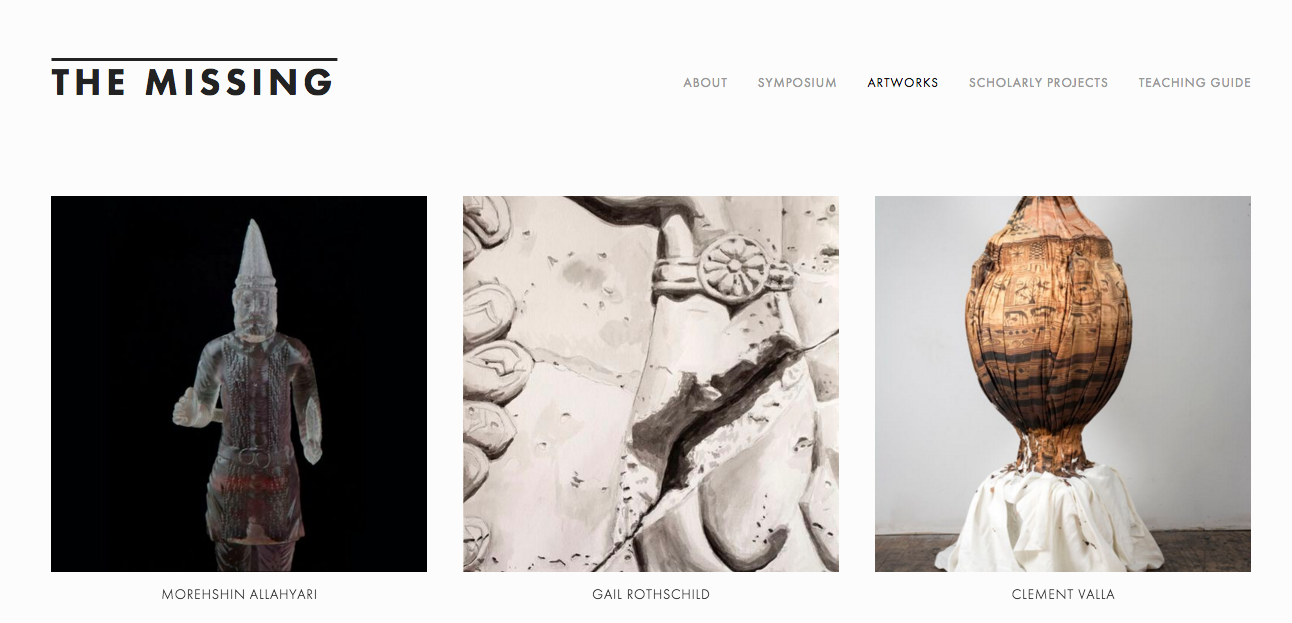 Dr. Thompson is America's only full-time faculty dealing with art crime. Her talk about the destruction of humanity's shared heritage will address how ISIS is engaging in a systematic campaign to destroy the past. ISIS smashes, bombs, and bulldozes irreplaceable cultural heritage to send the message that it will not tolerate any opposing views, no matter how ancient, to its bleak and monolithic vision of the world. The Missing: Rebuilding the Past is the first exhibit to showcase the efforts of artists and scholars to resist the destruction of the past through creative and innovative reactions, protests, and reconstructions. Professor Thompson, will talk about its works, in a variety of media – photography, drawing, video, 3D printing – which explore the destruction of art at many historical moments, from ancient Greece to World War II to the present. ISIS' destruction of cultural property is meant to show its power through convincing its audience of the West's helpless impotence to protect the artworks Westerners love. But the artists and scholars of The Missing show that this is a false message – that there are many ways, from the creative to the technical, in which they and we can help fight ISIS' message by making the destroyed past live again.
About Dr. Erin Thompson. Erin Thompson studies the damage done to humanity's shared heritage through looting, theft, and the deliberate destruction of art. Currently, she is researching the ways in which terrorist groups sell and destroy antiquities in order to support their genocidal campaigns. She has discussed art crime topics in The New York Times and on CNN, NPR, Al Jazeera America, and the Freakonomics podcast. Her book, Possession: The Curious History of Private Collectors, published by Yale U. Press is forthcoming in January 2016.
Cost: $20. A limited number of student tickets available for $10. Current student ID must be presented at the door for admission.
More details about the exhibition: http://www.themissingexhibit.com/
Date and time
Location
John Jay College of Criminal Justice (The Anya and Andrew Shiva Gallery)
899 10th Ave
[gallery entrance is located on 11th Avenue between 58-59th Streets]
New York, NY 10019