Description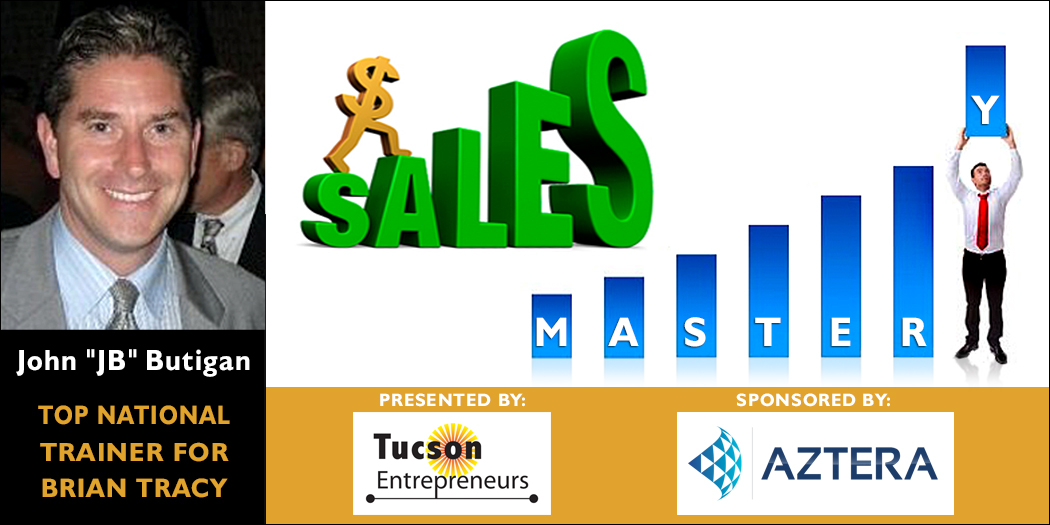 Tucson Entrepreneurs welcomes Special Guest John "JB" Butigan, one of America's leading authorities on developing human potential & personal effectiveness and one of the best sales trainers around the world. He has trained over 450,000 people on business and motivation for 22 years, and has written several best selling books.
JB was personally trained and mentored by Brian Tracy & Tom Hopkins and was their Senior National Trainer. As a result of his illustrious career helping people achieve sales and leadership excellence, JB has conducted over 9,000 meetings to over 3,000 different companies and organizations. JB's clients include FEDEX, Apple, Nike, Disney, Nordstrom, The Bill and Melinda Gates Foundation, The National Association of Realtors, Harley-Davidson, NASCAR, The NBA, The NFL, The PGA Tour, Southwest Airlines, and representatives from 80% of the Fortune 500 Companies who have attended his trainings.
Learn how to exponentially increase your results at this dynamic and informative Tucson Entrepreneurs December Meetup!


BONUS!
Just for attending, you'll get a FREE Success Package ($200 value):
• Think & Grow Rich ebook
• The Art of War ebook
• The Richest Man in Babylon ebook
• Acres of Diamonds ebook
PLUS, you get these Special Free Reports:
• Learning to Love Voice Mail
• Getting past the Gatekeeper
• The Ultimate Voice Mail Script
TUESDAY, DECEMBER 1
6:00pm-8:00pm
Aztera
1102 N. Anita Avenue
Tucson, AZ 85705
(At Speedway & I-10)

FREE EVENT + FREE PARKING
QUESTIONS: 520-333-6977
PARKING MAP: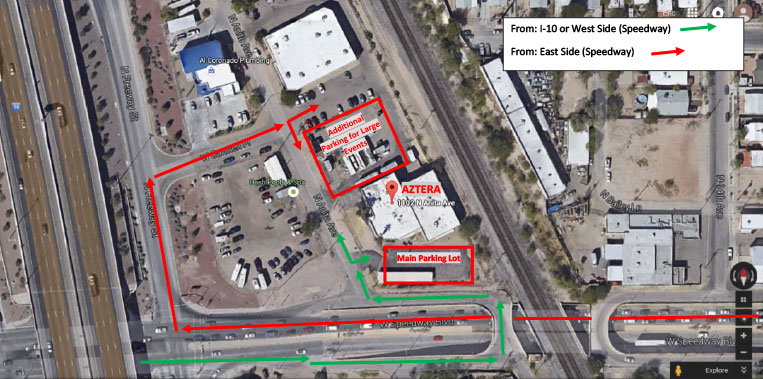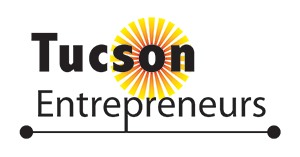 ABOUT TUCSON ENTREPRENEURS: Tucson Entrepreneurs offers business coaching, mindset mastery, and networking for startups and growing businesses. Gain knowledge and experience in leadership, marketing, time-management, and other skills necessary to create a happier life and successful business. Mastermind with other entrepreneurs, receive specific doable action steps, and celebrate your wins. Monthly Meetups are FREE, usually on 1st Tuesdays. Private and group coaching are available. www.TucsonEntrepreneurs.com

ABOUT AZTERA: Aztera is an agile, full-service technology development firm that works with multibillion-dollar companies as well as startups to produce solid engineering designs, proof of concept prototypes, robust test equipment, and market-ready products that meet our customers' exact specifications. From start to finish, we work closely with clients to accelerate the process of moving new technologies from concept to marketplace. Aztera's philosophy is simple: We make technology work. www.aztera.com
PS – Forward this event ticket link to friends, collegues, and guests ASAP – SEATS ARE LIMITED! http://tucsonentrepreneurs-salesmastery.eventbrite.com