[Special Guest] Mastermind St. Louis--June 2018: Your Best Just Got Better

Thursday, June 21, 2018 from 10:00 AM to 11:30 AM (CDT)
Event Details

A Shared Learning Event Where Givers Connect, Build, Grow, & Scale
Their Radically Referable Businesses

---
Hope to see you for June's Mastermind St. Louis event as we welcome our special guest presenter, Jason Womack, author of the book "Your Best Just Got Better"! Jason's insights will help you work smarter, think bigger, and make more. Join us and learn things like:
How to improve your time management & find more time in your schedule
Tips for identifying your "most important things" (MIT's)
How to remove obstacles and pare down your task list
How to maintain focus to achieve your goals
Tips for creating a continuous cycle of improvement
Building a word-of-mouth, referral-based practice isn't easy...in fact, it's often a long and lonely struggle. Mastermind St. Louis provides a shared learning experience that creates endless possibilities, while also giving entrepreneurs and sales professionals an encouraging environment for connecting with other like-minded professionals.
Since it's inception 5 years ago, Mastermind St. Louis has had over 10,000 attendees from 80+ different professions.
---
WHAT IS IT?

Mastermind St. Louis is a FREE event thanks to our Sponsors and Ambassadors.
Held from 10:00-11:30a on the 3rd Thursday of each month (except December), the event starts with a Meet & Greet to connect with other like-minded professionals, and then moves into content, including practical wisdom, communication strategies, and tactics for personal and professional growth. Content for Mastermind St. Louis centers on how to transition relationships to referrals. Sessions answer questions like:
~ How can I become a person of influence within my industry?
~ Can I still maintain my true personality and create a referral network?
~ What can I do to build upon my strengths that will yield results?
~ How can I regain passion for my profession?
~ What communication best practices can improve both my personal & professional relationships?
~ Is it possible to achieve and sustain success without working in, or on, my business 24/7?
---
TESTIMONIALS:
"I love that this event dives deeper into the subject matter of referrals. The panels consist of real people who struggled with the same obstacles as everyone else, and implemented changes to their practices that helped turn things around."
"I attended Mastermind yesterday for the 2nd time, and the time I spent with you and so many others was the highlight of my month, professionally. I love the insights that you bring to us from thought leaders and I so appreciate your teaching style. The way you incorporate the activity in with the lesson is so powerful! Thank you so much for creating the event." - David Noble

"I've been attending Mastermind St. Louis for almost 5 years. So many people have blessed me personally and professionally through connections made at this event." - Dan Luigs
---
FAQs
What are the seating arrangements?
General Admission tickets are free and seats are filled on a first come, first serve basis. Some events, depending on turnout, may be standing room only. You can get advance access to seats (along with other perks) by signing up for an Ambassador Membership, payable through a monthly subscription. Extremely limited table seating is also available as an option for purchase through Eventbrite.
Is it ok to bring a co-worker or partner?
Of course! The main reason this event was created was to bring like-minded business professionals together!
---
WE ARE GRATEFUL FOR OUR PREMIER SPONSORS: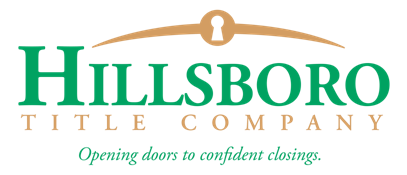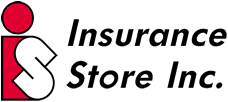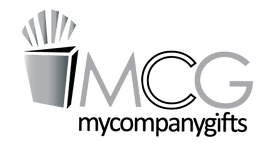 ---

VIEW AND REGISTER FOR OTHER BRIAN K. MCRAE EVENTS AT:
When & Where

Orlando's Event & Conference Center
2050 Dorsett Village
St Louis, MO 63043


Thursday, June 21, 2018 from 10:00 AM to 11:30 AM (CDT)
Add to my calendar
Organizer
Brian McRae is the Leader and Facilitator of Mastermind St. Louis, a monthly networking and educational event designed to help business owners, sales professionals, and entrepreneurs connect and have shared learning experience.  He is a Senior Vice President at Central Bank of St. Louis. He has spent the last 15 years in the mortgage industry as a Certified Mortgage Planning Specialist, building a successful referral driven practice. He has been recognized in the Top 1% of Mortgage Originators in the country and was selected as one of the "Top 100 St. Louisans To Know and Succeed in Business". His passions are personal growth, professional development, and making a difference in the lives of others. As a public speaker, trainer and coach, he is helping clients across the country build better businesses by becoming radically referable.