Description
ATTENTION: THIS EVENT HAS BEEN CANCELLED. We hope to reschedule sometime this fall. Sorry for the inconvience.
The Landscape Design Process Seminar
Saturday, March 25, 2017 -CANCELLED
9:00 AM to 5:00 PM
at Foothill College Environmental Horticulture Department
12345 El Monte Road, Los Altos Hills, CA

From the initial new client meeting to the finish of the installation, professional landscape designers employ a complex sequence of problem-solving and creative steps that help them organize information and thoughts that lead them to site specific design solutions.

In this all-day seminar we will explore the most efficient techniques for navigating the many steps of the landscape design process. Experienced professionals will share their secrets to maximize time efficiency and design quality.

SCHEDULE
8:30 AM Check in, Coffee and Morning Snacks

MORNING SESSION: The Landscape Design Process
9:00 AM Welcome and Introductions
9:15 AM A Detailed Look at the Process with Mary Fisher
11:30 AM Lunch (included in registration fee)

AFTERNOON SESSION 1: Time Saving Tools for Designers
12:30 PM Time Saving Software with Joe Salemi
1:15 PM Professional Plant Palette Presentations using Plant Master with Gerry Kiffe
2:00 PM Bio Break
AFTERNOON SESSION 2: Working with Other Professionals
2:15 PM Designers Working with Other Designers with Laura Henry Kukulski
3:00 PM MWELO & Irrigation Documentation with Irrigation Consultant Andrew Bolt
3:45 PM Construction Details & Permit Documentation with Landscape Architect Sarah Gronquist
4:30 PM Q & A Session & Wrap Up
SPEAKERS
Mary Fisher has been designing residential landscapes in the Bay Area for more than 15 years. She focuses on employing the Watershed Approach in the small urban sites she designs on the island of Alameda.
She worked as a graphic artist for 10 years after earning a BFA in Fine Art from San Jose State University. Around the turn of the century, she went back to school and earned a Certificate in Landscape Design from Merritt College. She went on to teach landscape design and planting design there for several years. She is an APLD Certified Professional Landscape Designer and has served on the boards of the APLD California Chapter and Bay Area District for many years.
Joe Salemi is responsible for DynaSCAPE's branding, market position, sales and product management, and for developing/maintaining strategic relations with associations and key industry influencers. He brought 10 years of experience in the Canadian nursery, grower, retailer and landscape industry to DynaSCAPE and, since joining the company, has studied landscape designers and design/build contractors all over North America, learning about their needs, frustrations, and gaps in sales and productivity. He sits on the national Board of Directors for the Association of Professional Landscape Designers and, currently, is working on his Landscape Industry Certified Manager designation.
Gerry Kiffe is the General Manager of GardenSoft (a long time sponsor of APLD CA Chapter).
He attended UCSB and the Santa Barbara CC Hort Program in the 70's. He ran Acacia Landscape in Santa Barbara in the 80's and starting building a plant database for the landscape industry in 1984 being first released in 1989. GardenSoft founded with Mark Chilcott in 2000, has created 50 Water Wise Gardening Web sites in the western states over the last 17 years. The sites in California alone reach over 1 million visitors per year.

Laura Henry Kukulski works in the Bay Area for Terralinda Design, her own company, Wild Things Garden Design, and as a freelancer doing work for other designers.
She graduated from the Merritt College Landscape Architecture program two years ago and has been working in the field for the last three years. Before that she spent 10 years as a web developer and then was a full time mom when she decided to go back to school for landscape design.
She has a BA in Fine Art and loves wood block printing and watercolor painting. Laura joined APLD as a student and recently joined the BA District Board as Secretary.
Andrew Bolt was born and raised on a farm in Wales and comes from a deep tradition of agriculture & horticulture. In his early twenties he dedicated his career to the landscape and irrigation industry.
He is a Certified Irrigation Auditor/Designer, Bay Friendly Landscape Designer, C27 Landscape contractor and ARCSA professional. He enjoys being at the forefront of technology and shares his skills through teaching classes and consulting on irrigation and landscape projects.
Sarah Gronquist studied bronze sculpture, typography, and European art history before launching her landscape architectural career in 1997. Recently she has been passing her experience on to the next generation of landscape architects & designers in the classroom, including serving as a lecturer at UC Berkeley & Merritt College.
Over the course of her career, she has developed working relationships with many other firms and contractors, and has completed projects all over the Bay Area. She is particularly experienced in permit documentation, long-lasting and inexpensive organic techniques for solving site problems, and Bayfriendly requirements for Alameda County projects.
---
Please note:
You will need to pay for a $3 day-use parking permit parking in Lot 8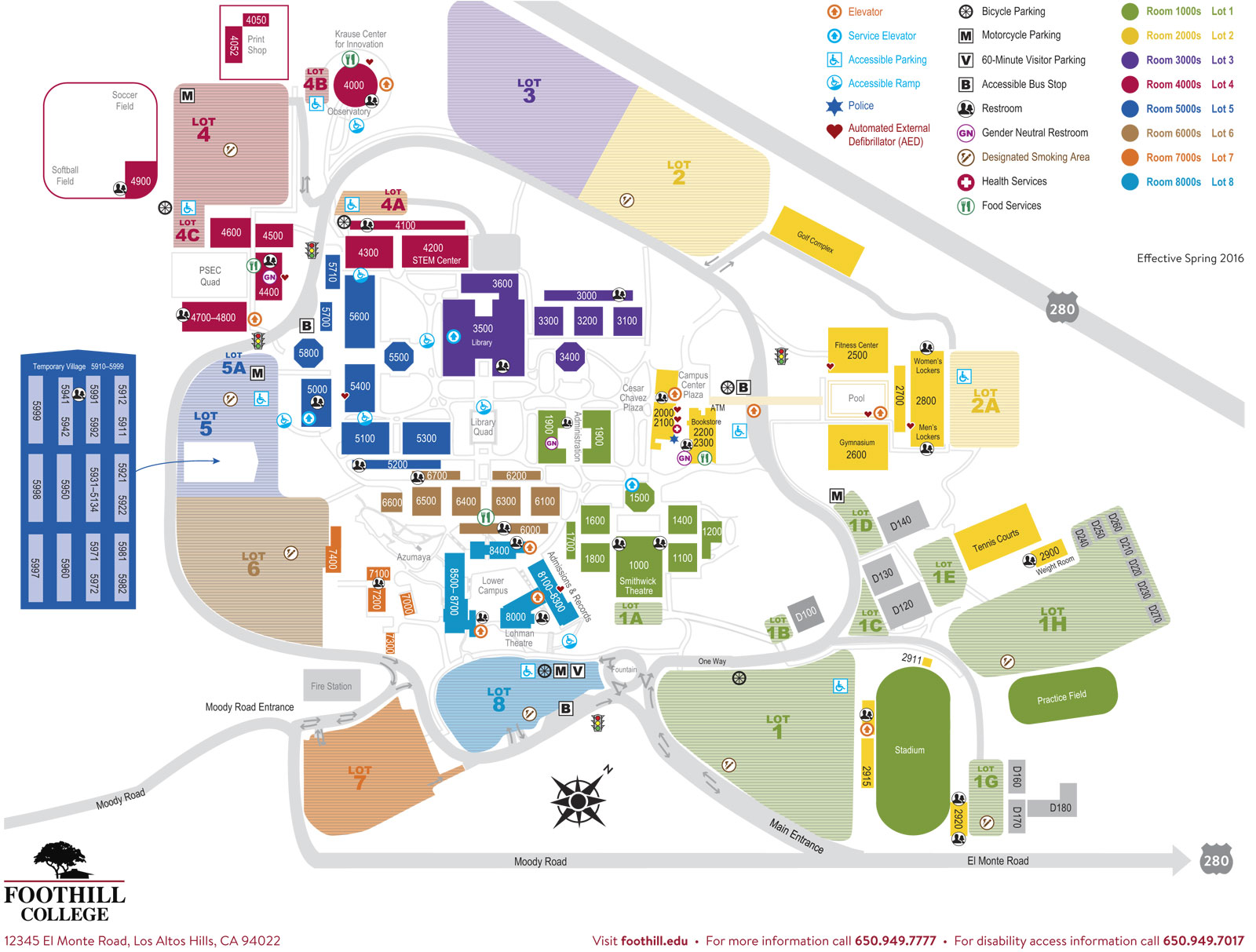 Travel Directions
From San Francisco:
Travel south on Interstate 280;
Exit El Monte Road;
travel west to campus entrance
OR
travel south on U.S. Route 101;
Exit San Antonio Road;
left turn on Foothill Expressway;
right on El Monte Road;
travel west to campus entrance.
From San Jose:
Travel north on Interstate 280;
Exit El Monte Road;
travel west to campus entrance;
OR
travel north on U.S. Route 101;
Exit San Antonio Road;
left turn on Foothill Expressway;
right on El Monte Road;
travel west to campus entrance.