Description
Speaker Bio: Meet Michael Fanuele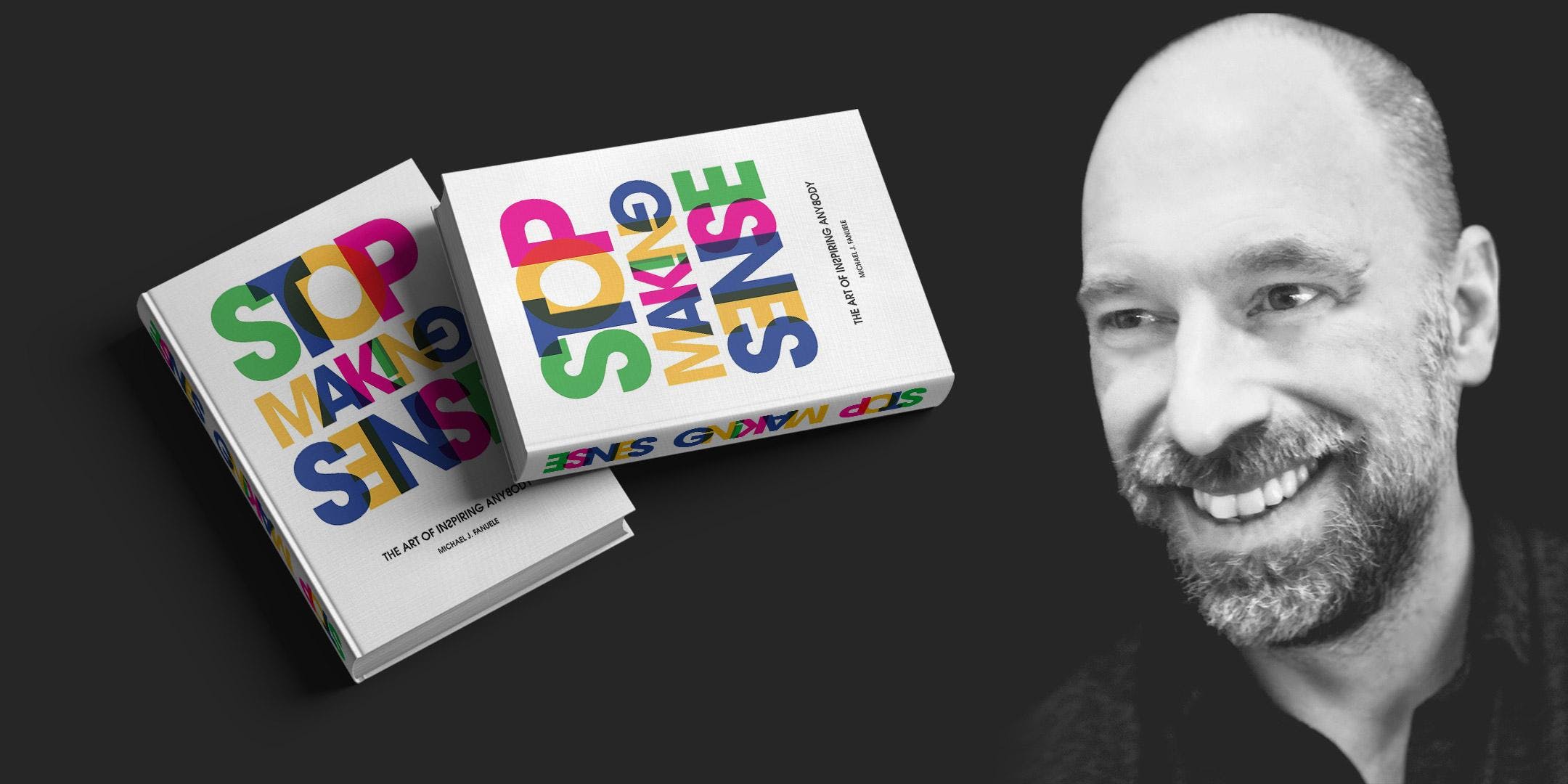 Michael is currently leading a consultancy, Talk Like Music, that helps bring inspiration through advertising to its clients. He has a celebrated career in agencies and brands, with a record-breaking five Account Planning Group Awards, as well as Effies, One Show Pencils, and Cannes Gold Lions. In his tenure at General Mills as Chief Creative Officer, he established an internal creative agency and led one of the largest pitches of the year, pushing for advances in internal creative management and external agency partnership. Learn more at www.michaelfanuele.com.
Topic and Synopsis
"Michael Fanuele shows us how our passion and emotion will take us farther than our logic ever can. I can't convince you to read this book, but I can guarantee you'll be inspired by doing so" – Beth Comstock, Former Vice-Chair of GE.
Michael loves the opportunity to help an audience discover its power to inspire. He's taken his lessons from a storied career in brand strategy and advertising that's both built business and garnered industry accolades and distilled them into his new book Stop Making Sense. In this small group workshop, Michael will share the key insights from his book. This event is perfect for anyone looking to accomplish career goals in advertising. You'll learn how to bring inspiration into your work and how to effectively motivate and inspire others.
You'll also get the book to take with you and share with your teams, as you put Michael's insights into practice in your work. It's a great opportunity to further your career and increase your productivity through inspiration.
Details
$20 for Members*, $25 for Guests*
*Payment is required in advance by Visa, MasterCard, or American Express through PayPal or Check sent as soon as registration is completed. Seats not paid for in advance are not guaranteed.
Parking is available
Thank you to our sponsor Dominion Payroll