Actions and Detail Panel
SPECIAL EVENT: A Bee-Friendly Field Trip with Kate Frey
Tue, April 25, 2017, 10:00 AM – 2:30 PM PDT
Description
An APLD Bay Area District Special Event:
A Bee-Friendly Field Trip with Kate Frey
at the Lynmar Estate Winery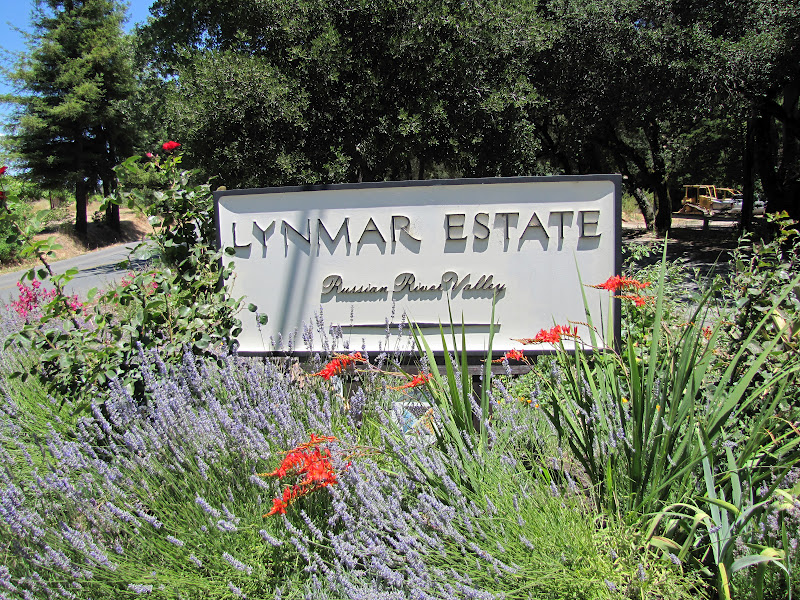 Garden designer and author, Kate Frey will take us on a private tour through her lovely bee-friendly garden at the Lynmar Estate Winery in Sebastopol. She will share the design principles she employed in this unique garden and will talk to us about her new book: "The Bee-Friendly Garden".
We will then carpool a short distance to APLD gold sponsor Emerisa Gardens for lunch (included in registration fee), a tour of their demonstration gardens and opportunity to purchase plants at this wonderful wholesale nursery.
Agenda
10 AM meet in parking lot of Lynmar Estate Winery: 3909 Frei Rd, Sebastopol, CA 95472
12:30 PM drive to Emerisa Gardens: 555 Irwin Ln, Santa Rosa, CA 95401
We encourage you to carpool to this event. If you indicate that you are interested in carpooling on the registration form, we will contact you with the names of others in your area who are also interested.
---
About Kate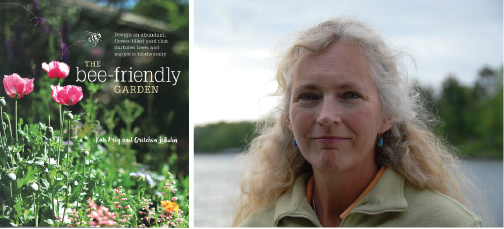 Kate's gardens are focused on nature. She redesigned and managed the world famous, organic edible and ornamental gardens at Fetzer Vineyards in Hopland for twenty years. Her gardens won 2 gold medals and one silver-gilt medal at The Chelsea Flower Show in London where she twice met Queen Elizabeth. Her work has taken her to Japan, Malaysia and Saudi Arabia, where she managed a Prince's organic farm. In California she has designed and managed prestigious and important gardens such as The Melissa Garden in Healdsburg and Lynmar Winery in Sebastopol. Kate directed the program and taught Sustainable Landscaping at Sonoma State University Extended Education. She is now a consultant, designer, educator and writer with an organic and ecological focus for many different groups and gardens.
She has had many articles published in Pacific Horticulture, Gardens illustrated, and Garden Design magazines.
She is a regular garden columnist at the Press Democrat Newspaper.
Her book, Bee-friendly Gardening, co-written with Professor Gretchen LeBuhn, was published February, 2016.
You can see more of Kate's work at her website: freygardens.com
Kate's latest enterprise:

The American Garden School was created to address a growing need in the U.S. for quality garden education. Many of us do not have the time or desire to commit to a formal series of horticulture-based classes at a university, yet wish to gain quality education to better our landscapes, covert our lawns, or develop a kitchen garden.
Our goal is to be the go-to garden school for comprehensive, quality, tested and fun garden education for homeowners, garden enthusiasts, landscape practitioners, school gardens and very small farmers. Our courses are designed to help you generate a successful and beautiful garden, with themes pertinent to the West such as drought tolerance, ecology, sustainable practices, and time saving. We believe in systems, efficiency, technology, science based practices, and most importantly, that a garden should bring you joy.
These intensive courses are a remarkable opportunity to learn practical and tested methods for creating successful gardens. Two-time Chelsea Flower Show gold medal winner, educator and renowned horticulturist and designer Kate Frey and local landscape manager and designer, Christa Moné, will share their expertise developed over many years in Northern California and internationally. Kate and Christa bring a wealth of information in educating people on how to create gardens that are remarkably beautiful, healthy, productive creative and efficient to care for.
https://americangardenschool.com/
---
About Emerisa Gardens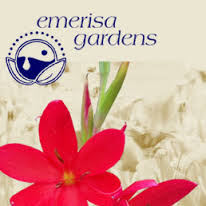 Emerisa gardens is a family-run nursery located in the heart of the wine country in Santa Rosa, California, just one hour north of San Francisco. We have two nurseries here, emerisa gardens and The Nursery at emerisa gardens.
Emerisa gardens is a wholesale nursery that specializes in four-inch plants emphasizing hardy and unusual perennials, herbs, and ornamental grasses – great plants for the Mediterranean climate. We also carry a selection of nice perennials and shrubs in one-gallons, unusual and classic roses in both the one-gallon and five-gallon size and a mouthwatering selection of Phormiums primarily in one-gallons. Be sure and check out our online catalog where we have over 1,500 varieties of plants including large collections of Salvias, Lavandulas, Penstemons, Thymus', and Geraniums, to name a few. We carry lots of tried and true plants, unique finds and are always getting in new material. We have worldwide sources and over 100 vendors to help bring our biggest and best collection ever!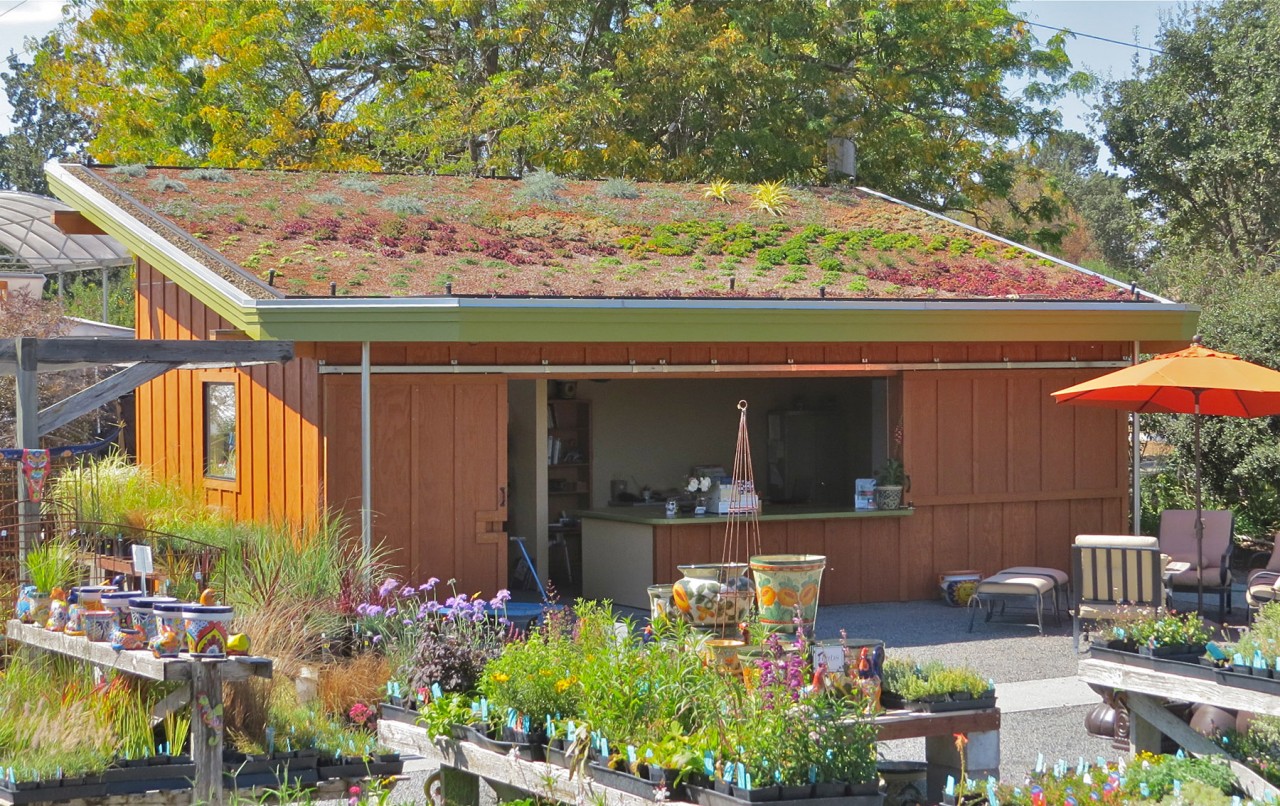 The Nursery at emerisa gardens is our retail nursery that is dedicated to supplying the plants the wholesale grows to the general public. They have a dedicated staff of 8 part-time employees who pride themselves on friendly, knowledgeable and helpful customer service.
http://www.emerisa.com/
---
About The Lynmar Estate Winery

Led by the belief that wines are made in the vineyard, our greatest effort is focused on ensuring that everything that comes into the winery is of the highest quality and features sufficient diversity to provide a broad palette for the winemaking team. Our three vineyards encompass fifteen clones of Pinot Noir and 4 clones of Chardonnay, meticulously planted with painstaking efforts to match the best clonal and rootstock material to ideal soil conditions. An array of pruning and spacing methods and block by block sustainable farming by an in-house team combine to yield exquisite fruit with distinct flavor profiles. Our state-of-the-art, gravity-flow winery and caves extend the ideal environment for making and aging ultra-premium wine. Our hospitality center graces the beauty of the site with simple elegance, welcoming guests to indulge in a memorable experience while tasting from our portfolio of 21 wines. Our gardens express the bounty of Sonoma County, providing fruits, vegetables and herbs for our chef, who prepares wine-friendly meals. The gorgeous borders that surround the vineyards attract beneficial insects and hummingbirds, providing a natural barrier from pests.


Directions to Lynmar
From San Francisco and South
Drive north on US 101.
Take the CA-116 WEST EXIT outside of Cotati.
Continue on 116 for approximately 12 miles through Sebastopol.
Turn right onto Frei Road.
From Santa Rosa and East
Take CA-12 West to Sebastopol.
Go north on 116.
Turn right onto Frei Road.
From Healdsburg and North
Drive south on US 101 to Guerneville Road.
Take Guerneville Road west.
Turn left on Frei Road.
From Bodega Bay and West
Drive east on Hwy 12, or Bodega Bay Hwy, to Sebastopol.
Go north on 116.
Turn right onto Frei Road