Looks like this event has already ended.
Check out upcoming events by this organizer, or organize your very own event.
Special Evening Event with California Historical Society and Bill Cole

Thursday, March 8, 2018 from 5:45 PM to 8:45 PM (PST)
Event Details
Special Evening Event with California Historical Society and  Bill Cole
 March 8, 2018 at the California Historical Society
The California Genealogical Society and the California Historical Society are hosting a special event at the California Historical Society on Thursday, March 8, 2018 when we will celebrate our shared history and collaborative missions. Access to two of California Historical Society's wonderful exhibits and a special speaker, Bill Cole will be highlights of the evening.
Bill Cole will talk about a fascinating only-in-California event, the 1864 Bullion Bend Stagecoach Robbery.  This amazing Wild West caper occurred during the Civil War's final year. It was front-page news that captured the country's attention.
These incredible events unfolded right in our backyard, from San Jose to Sacramento to Placerville. Genealogist Bill Cole, a relative of one of the perpetrators, dug deep into the California State Archives to uncover the full story. The treasure trove of information he found tells an amazing story, where fact is truly stranger than fiction.
Doors open at 5:45 pm with a reception and access to the exhibits described below. Bill's talk, "Bullion Bend: Confederate Stagecoach Robbers, Murder Trials, & the California Supreme Court -- Oh, My!" begins at 6:45 pm.
The California Historical Society is located at 678 Mission Street, San Francisco, within short distance of the Montgomery Street BART station. For map, directions, public transit (recommended) click here.
  CHS is showing these rare genealogical collections
from its archive during the reception:

Alexander Hamilton: Treasures from the New-York Historical Society

The extraordinary life and prolific career of Alexander Hamilton (1757–1804) continue to captivate the American public more than two centuries after his death. Drawing from the    collections of the New-York Historical Society and JP Morgan Chase bank, this exhibition presents original artifacts and documents—many never before seen on the West Coast—that illuminate Hamilton's role in shaping the legal, economic, and political systems at the foundation of the modern United States.
Meanwhile out West: Colonizing California, 1769–1821

At least 300,000 indigenous people lived in Alta California, as it was once known, when the Spanish Crown asserted sovereignty over the territory in 1769. In the ensuing five decades, Spain left an enduring imprint on the Native peoples, the landscape and on California's cultural heritage. This exhibition explores the period through manuscripts, books, paintings, and artifacts from the California Historical Society's collections.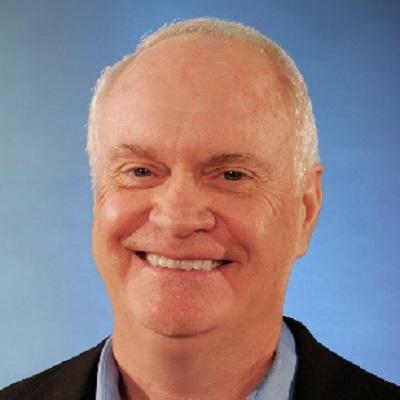 Bill Cole, M.A. Bill is a passionate genealogist who has vigorously pursued his family history since 1980. His genealogy exploits include being the first person to document the English parents of his immigrant 8th great grandfather from the 16th Century. He has uncovered ancestors born at sea, a shipwrecked survivor pardoned from a death sentence who survived Jamestown, two Mayflower ancestors, multiple Revolutionary War patriots on both sides, and  other fascinating characters – including one involved in a California stagecoach robbery.  Bill is a member of the Mayflower Society and the Vice President of the Sacramento German Genealogical Society. He recently served on the International German Genealogical Partnership's International Conference Executive Committee. 
REGISTRATION INFORMATION:
Pre-registration is required. Audience size is limited so register early. 
The event is free for members of either society. CGS members, register above, at the top of this listing as usual.
CHS members should register at the CHS Registration Site. 
Non-members can register for a fee of $5.00*.
PAYMENT OPTIONS:
Credit card  payments will be processed by Eventbrite.
 *Event fee is non-refundable.
When & Where

California Historical Society
678 Mission Street
San Francisco, CA 94105


Thursday, March 8, 2018 from 5:45 PM to 8:45 PM (PST)
Add to my calendar
Organizer
   Connecting people to their diverse family heritage

Whether you have Gold Rush ancestors or have no family connection to California, you will find extensive support for your genealogy research at the California Genealogical Society (CGS) in Oakland. The society offers research services, online indexes and databases, and a research library housing over 38,000 reference materials from California, the United States, and around the world. CGS is a 501(c)(3) nonprofit corporation. The library is conveniently located in Uptown Oakland, one block north of the Paramount Theatre, at 2201 Broadway, Suite LL2. We are three blocks from the 19th Street BART Station.
Phone: (510) 663-1358 
Non-Discrimination Statement
The goal of the California Genealogical Society is to connect people to their family heritage and to promote a spirit of diversity and inclusivity for our members and patrons. The California Genealogical Society does not tolerate discrimination in any form. 
Courtesy Request
In order to maintain a welcoming and healthy environment, please refrain from using scented products at CGS events or in the library.
Photography Notice
California Genealogical Society (CGS) may take photographs, audio recordings, and video footage in our library, classrooms or events for historical records or publicity purposes.  If you do not want to be photographed or filmed, it is the individual's responsibility to 'opt out' by notifying the event leader or photographer at the event.