Description
Join us for cocktails, good news and conversation on Blockchain in Travel.
Come, celebrate with us the future of Travel Tech Con joining forces with Winding Tree Foundation with the goal to provide community ecosystem for startups via education and tools of the future. This is your chance to get up to speed with the technology that will power travel distribution of the future.
Heard about Blockchain and not sure how it will affect your startup?
This is a good start for you.

Blockchain-savvy and want to know more about mechanics of decentralized travel distribution?
Come, learn from the pioneers in this space and get your questions answered.

Looking for a GDS solution for your product?
Learn about the alternative to conventional GDS and how your business can benefit from it.

All this comes with signature cocktails on us, yummy bites, good music and plenty of time to meet new friends in the travel tech space! Doors open at 6pm, program starts at 7pm.
Oh and did we mention that Monroe Cocktail Bar will welcome us with their all time favorite specialty cocktails:
Mint Julep, Devil's Mule, Escape to Havana, Melon Mule, Bees Knees, Elderflower Bubbles, Espressotini. Yum!
---
Program includes:
Marina Janeiko, Founder of Travel Tech Con: What's Next?
Norm Rose, President of Travel Tech Consulting & Advisor to Winding Tree: Introducing Winding Tree Foundation
Christopher Gewecke & Arseniy Klempner, Developers at Winding Tree: Introducing Decentralized Travel Distribution Platform & Líf Token
Live QA session on How Blockchain Technology will Disrupt Travel with pioneering expert panel from Winding Tree. Submit your questions in advance and we'll be answering those during the event.
Watch for a special announcement here!
Make sure your CEO & CTO are attending - this news is right up their alley!
---
We're offering tickets to this event to TTC community first, the spots are limited. Drinks, bites and good vibes are on us! We'll be updating the event with more details as we go, meanwhile - connect with the community via Facebook, and if you're new to our community - check out our events in action!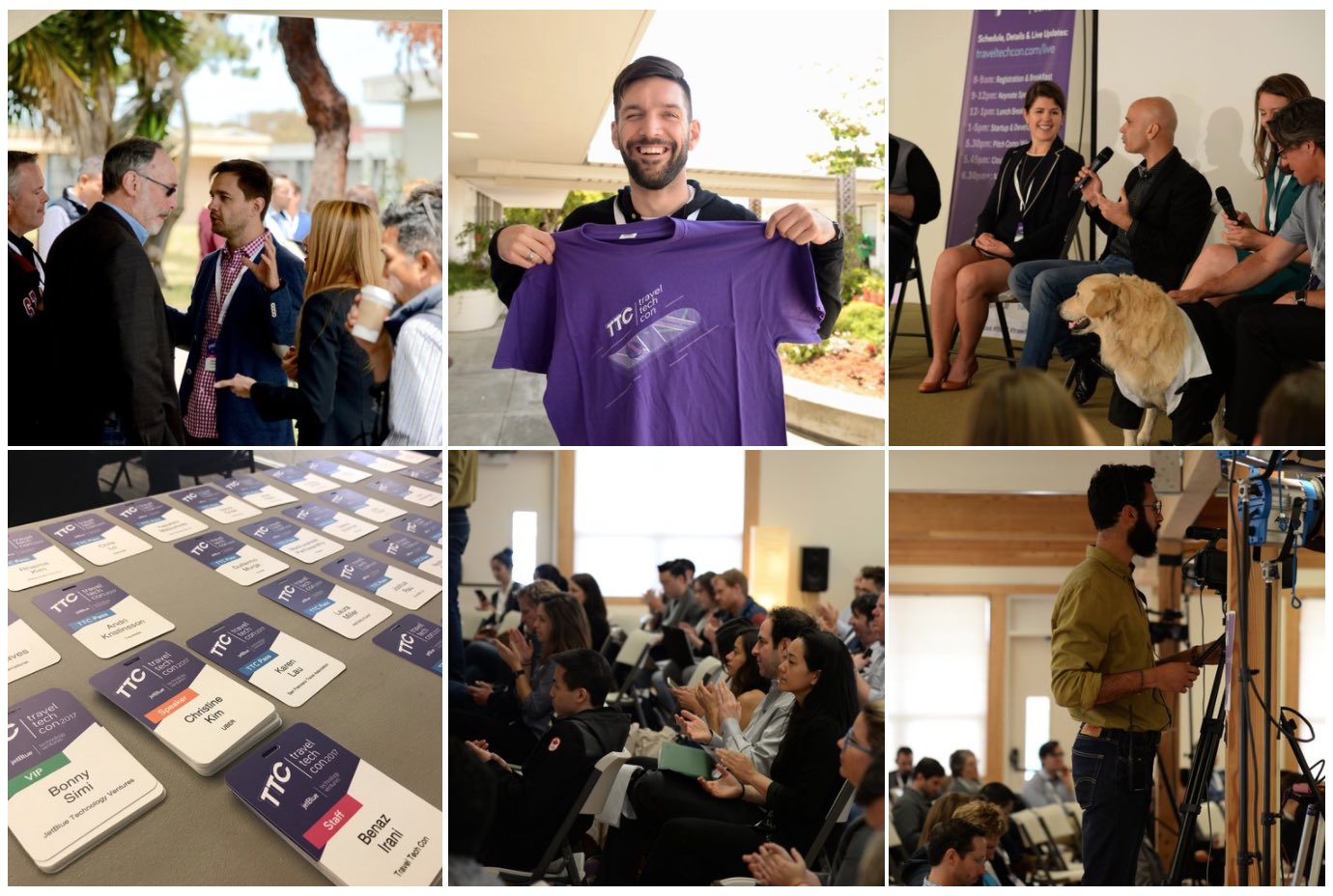 The nominal fee that we collect from tickets goes towards covering venue rent, and frankly we know that neither you or us want to hang out with people who are there only for free drinks and food.
See you all there!
Marina & Max, Founders of Travel Tech Con