Description
Paradise Tango is proud to present 2014 World Salon Tango Champion Sebastian Acosta & Laura D'Anna!!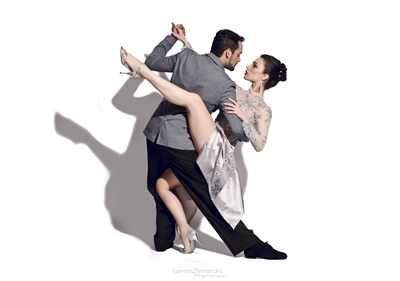 They are internationally acclaimed dancers, performers, choreographers, & distinguished instructors! They are knowledgeable, exciting, fun and friendly teachers.

They will be offering EIGHT 1-hour and 15 min Workshops and Private Lessons (Details Below):
When purchasing tickets choose the number of workshops (1, 2, 3, 4, 5, 6, 7 or 8) Then make sure to email Jenny (jenny@paradisetango.com) with the titles of the workshops you're taking.
Wednesday, June 21st:
6:30-7:45 - The Embrace - Sequences to analyze the Embrace and it's Changes
8:00-9:15 - Sequences with Giros (turns) and little Colgadas
Friday, June 23rd:
6:30-7:45 - Sequences with Enrosques, Aqujas & Lapices
8:00-9:15 - Giros (turns) & Contragiros (counter-turns) with Secadas
Saturday, June 24th:
3:30-4:45 - Dynamic Changes: Linear Movements vs. Circular Movements
5:00-6:15 - Sequences with Giros, Voleos and Ganchoss
Sunday, June 25th:
12:00-1:15 - Caminatas: Walking with ups and downs
1:30-2:45 - Secadas: Techniques and Sequences
Workshop Special Pre-Sale Early Bird Pricing:
1 = $ 25 5 = $95 (save $30)
2 =$ 45 (save $5) 6 = $110 (save $40)
3 = $60 (save $15) 7 = $125 (save $50)
4 = $80 (save $20) 8 = $135 (save $65)

Contact Jenny with any questions!
cell: 831-239-6529
email: jenny@paradisetango.com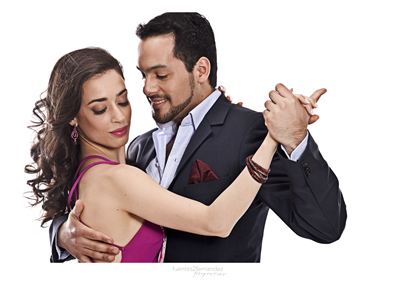 More about Sebastian and Laura!
SEBASTIAN ACOSTA began studying dance in Concepcion, Tucuman, where he studied folk dance for three years and then started studying tango for an additional three years. Later, deciding to continue his studies in Buenos Aires, he took lessons with masters such as Gabriel Angio and Natalia Games, Graciela Gonzalez, Sabrina and Ruben Veliz, Mario Morales, among others. In 2013 he participated in the World Tango Championship, where it reaches the semifinals. In 2014, he won the Championship of the milonga " La Baldosa", received 5th place in the Metropolitan Championship, in the Adult Tango category, and that same year, the 1st place in the World Tango Championship, in the category "Tango de pista". From there, he has continued his studies and since 2015 has toured around the world participating in festivals, giving lessons, seminars and performing in shows and exhibitions in Japan, Russia , Italy, Spain, France and Monaco.

LAURA D'ANNA began her studies in classical dance at the age of 6 in Santa Rosa, La Pampa. At 9 years she auditioned for and won a spot at the Superior Institute of Art of the Colon Theater. After an eight-year career at the Colon Theater, earning the title of professional dancer, she continued her studies in contemporary dance, in the San Martin Theater. After two years there, she competed and auditioned for a role at the provincial Ballet of Misiones, earning the Soloist Dancer position. Upon returning to Buenos Aires, where she joined the Mercosur Ballet, led by Maximiliano Guerra (one of the most important classical dancers of all time) as a soloist she began studying Tango. She has studies with Yanina Erramouspe, Gabriel Angio and Natalia Games, Fabian Peralta, Jorge Dispari, Sabrina and Ruben Veliz, among others. In 2014 she was admitted by audition as a professional dancer at La Esquina Carlos Gardel, one of the most prestigious tango houses of Buenos Aires