Description
Yes, it's time to write your book in 2018! Session one is complimentary just register here now. We start session two on February 20th. This last class I had, Lu Anne, the VP of a major fortune 500 company, who said she is absolutely loving the workshop and getting so much from it. I had a mom tell me her 9 year old little girl watched it with her and received an A on her writing paper. You are never too young or too old to become an author. Here is a few words from one of my attendees, radio host, speaker, author, Rebecca Carrell. -

"Whether you are starting a blog, exploring a publication, or a seasoned author, you will benefit tremendously from Michelle's wisdom and experience. Michelle knows the media world well and offers valuable tools to navigate the ever-changing landscape of publishers, platforms, and social media. I am still benefitting from the time I invested in her class!"
~

Rebecca Carrell - morning show co-host on 90.9 KCBI, author of "Holy Jellybeans: Finding God Through Everyday Things" and "Holy Hiking Boots: When God Makes the Ordinary Extraordinary!"
I am so excited to join you on your journey to writing your first book. I congratulate you on making the decision to finally make this a reality. I'm sure you can agree you don't want any more delays or excuses for not writing the book that has been a dream in your heart and mind. Which is exactly why I am passionate about this virtual workshop I have personally designed just for you.
It really is time to write your book in 2018!
As an author of 12 published books and now working on my 13th book; I have discovered so many vauluable insights into writing and publishing a book. There also many road blocks, barriers, obstacles and pitfalls, I have encountered along the way. I will help you navigate and chart a course to take your book from being a dream, and into the hands of those who need to read it. Yes, you will be on a fast-track to becoming a 2018 first time author!
TEAMWORK MAKES THE DREAMWORK! In my virtual workshop you will receive the necessary tools, encouragement and teamwork needed to accomplish the dream of writing your first book. Teamwork really does make the dreamwork. Athletes who have achieved great success did not do it alone. The coach is always an instrumental part of any athletes life.
As your First Time Author coach, I am going to come along side of you and give you the tools, experience and expertise needed to accomplish your dream. You will also be able to connect other individuals from different locations, cultures, and backgrounds and yet with one common dream of being a first time author. I'm excited to introduce you to a couple of surprise guests who will add a lot of value to your journey.
The virtual workshop will consist of 8 one-hour sessions.
Session 1 of "The First Time Author's Workshop" is complimentary. This is my gift to you for making the decision to write your book in 2018. In order for you to watch Session 1, you will still need to click on the green "registration" tab and get your free ticket for this event. I will then send you a link to access the recorded Session 1.
During my first session, I will also include more details on how you can register and be a part of workshop sessions 2 through 8.
Each session will be recorded. If you are not able to make a session don't worry because you will still have the opportunity to access and replay the session.

You will also be given access to download the pdf outlines for each session.

Each session will allow for a time of Q & A towards the end.

All sessions will include visual aids and/or powerpoint and much more!
Session #1 Complimentary Workshop Details
"The hard part of writing a book isn't getting it published. With more opportunities than ever to become an author, the hard part is the actual writing." - Jeff Goins
Workshop I - Five things you need to know before you get started!
How to move past the fear and intimidation of writing a book?
How do I know if my content is compelling?
Ideas to creating your working style.
An overview of the types of publishing opportunities in the industry today.
The MOST important thing you should know before you even begin and it has nothing to do with your actual book. You will be privy to what most author workshops won't share.
DETAILS: I will send you the info once you "Register" and recieve your complimentary ticket and link with the access code to view session 1. You can view from the ease of your PC, Laptop, tablet or Phone.
Step#1 Simply click or tap on the "REGISTER" tab to get your ticket recieve your access link to view Session 1. Remember session #1 is complimentary but you still need to register to get special access.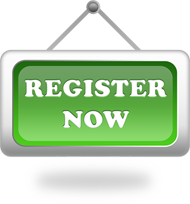 Step #2 You will be sent an email with the specific instructions and link for session #1.
Step #3 Set aside a minimum of 1 hour to view the workshop via PC, Laptop, Phone or Tablet. Make sure you have an internet connection.
I am looking forward to hearing from you soon.
From my heart to yours,
Michelle
About Michelle:
In 1999 Michelle founded "Shine Magazine" interviewing well known leaders, First Lady Laura Bush, Anne Graham Lotz, Michael W. Smith, Kurt Warner, Chuck and Gena Norris, Beth Moore, and many more. Shine published 9 years with over 40,000 subscribers. In 2005 Michelle Hosted and Co-Produced I-Life Television's "SHINE with Michelle Borquez" on INSP that aired internationally for two years.

Michelle is also co - producer, and host of the DVD series," Live Again" Wholeness After Divorce, available at liveagaindvd.com, host for Beth Moore's "Loving Well" Television Special/DVD series and is the national spokesperson for "GLO" Bible. She has authored, "Live, Laugh, Love Again," "God Crazy" "Overcoming the Seven Deadly Emotions" "Forever God Crazy," "God Crazy Freedom", and the "God Crazy Freedom Series" and is also creator and host of the women's conference, "God Crazy ".

Michelle hosted and has been a guest on hundreds of television and radio programs, including; NBC's Midday Connection, The 700 Club, Life Today, Postively Texas, TBN, to name a few and has been a leading business consultant in marketing, social media, and leadership development for; Author, George Barna of Barna Research Institute, and Motivational speaker, John Maxwell.v
In 2014 Michelle was inspired to open, Mamas Caliente Kitchen and the Caliente Club, a former restaurant, music venue, formerly in Fort Worth! The, scratch menu included recipes she has made for many years for her family. Mama's was best known for the seasoned smoked brisket, jalapeno queso and flame grilled fajitas! Mama's Caliente Kitchen closed its doors July, 2017.

Currently Michelle is working with several nationally known clients such as fashion designer Abi Ferrin. Another recent client is Austin Woman Magazine and in just 2 months has brought in sales revenue of 150,000.00. Above all, her greatest joy is pouring into the lives of her four children, Joshua, Aaron, Madison and Jacob, daughter in love, Jules and grandson Jaxon.