Description
SPEARity™ enables individuals and organizations to think, act, and lead strategically. We want to partner with you to achieve your most important priorities.
Calling all SPEARity™ member organizations, business owners, and organization leaders! Are you serious about growing your business? Are you ready to develop the crucial competencies you need for greater success? Are you looking for a measurable process that guarantees results?
·
OUTCOMES
Our Business Improvement Quarterly (BIQ) Sessions are designed for small business owners and senior level organization leaders who are serious about developing the skills they need to reach their goals. During the BIQ session you will:
receive valuable training from industry experts to align your work with your goals.

work with your business group to apply what you learned in the training for business growth.

network with peers who are developing the same skills and facing similar challenges.

develop your next Quarterly Plan with support from SPEAR™ certified coaches.

RECOGNITION
Each BIQ also includes our SPEARity Excellence Awards™, which recognize the top SPEAR™ member performers. We will also celebrate the individuals and organizations that have recently been certified in the SPEAR™ process.
Focus for This Quarter: The Sales Mindsets
EVERYONE SELLS | More people need to know about your business and what you are doing in order for your sales to increase. Kat Ramirez will speak on the importance of focusing on lead generation, how you can use it to increase your business sales, and strategies you can use to incorporate it into your marketing plan.
Featured Speaker: Katherine Ramirez – Founder & Creative CEO, adBidtise | Katherine Ramirez is an advertising expert who helps businesses stand out, survive, succeed, and grow. With over 30 years of experience focused in advertising sales management, Kat offers expertise as a sought-after Advertising Consultant who has worked with hundreds of businesses throughout the country.
DREAM BIGGER | Achieving growth targets is more than just hitting your sales numbers. Bigger success requires bigger dreams. Elmer Moore will speak on the impact of setting your sights higher and how a growth mindset can create new opportunities.
Special Guest: Elmer Moore – Executive Director, Scale Up Milwaukee | Elmer Moore is a growth-driven, growth-obsessed Milwaukee cheerleader — not to mention a successful entrepreneur with an industry-crossing career. Through Scale Up, Elmer improves the growth ambition and capacity of the greater Milwaukee region, for the social and economic benefit of all stakeholders.
·
---
Agenda
Doors Open: 7:50 am

Event Starts: 8:00 am
Registration and Hot Breakfast

Dream Bigger with Elmer Moore

Everyone Sells with Kat Ramirez

Break

Member Recognition

Team breakout: Q2 Strategic Planning

Awards
Event Concludes: 12:00 pm
---
SPEARity™

BIQ for Q1-2018: The Sales Mindsets

Location: Summit Credit Union – Community Room | 10015 W Greenfield Ave, Milwaukee, WI 53214

Date: Friday, March 23, 2018

Time: 8:00 am to 12:00 pm




---


EVENT SPONSORS
Presenting Sponsor

Partnering Sponsor

Hosting Sponsor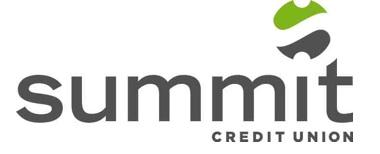 Interested in sponsoring a BIQ event? Contact us to learn about the perks!