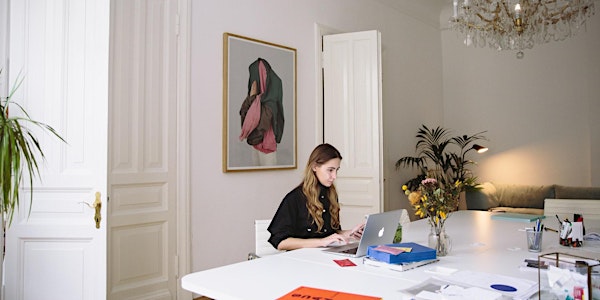 Speaking Out: The Challenge Of Virtual Socializing As A Person Who Stutters
Join us for a conversation about the challenges associated with maintaining relationships and conversation in a purely online world.
About this event
During this period of social distancing, Shared Voices is bringing our popular Speaking Out series online. We're hosting three conversation topics over a six week series, each one dedicated to specific communication challenge associated with quarantined life in a virtual world.
The Challenges of Virtual Socializing As A PWS
Facilitators: Julie Kendall and DeeDee Scalzetti
Julie and DeeDee serve on the Shared Voices Junior Board. They are both people who stutter.
This discussion will tackle the ins, outs, and how do you handle... challenges associated with maintaining social conversations and connections as a person who stutters (PWS), when communication is totally online (or over the oh-so-fun phone). Facilitators will open the conversation and provide questions to get things started.
Attendees are invited to share comments and experiences, ask questions, and support others who are going through similar experiences. If you would like to join just to listen, you are very welcome to do so!
About This Series
Event times are listed in Central Time (Chicago).
This is a free event. All are welcome.
Registered attendees will receive an e-mail with a Zoom link the day before the event.
If you would like to submit a question for discussion, you can send this directly to the facilitators using our Google Form here: https://docs.google.com/forms/d/e/1FAIpQLSfGgVPAn1dvBIy6XE59_xj11rggpXkHWyFztwDBAlrzQcH6dw/viewform?usp=sf_link
Questions? Contact katie@sharedvoiceschicago.org