Description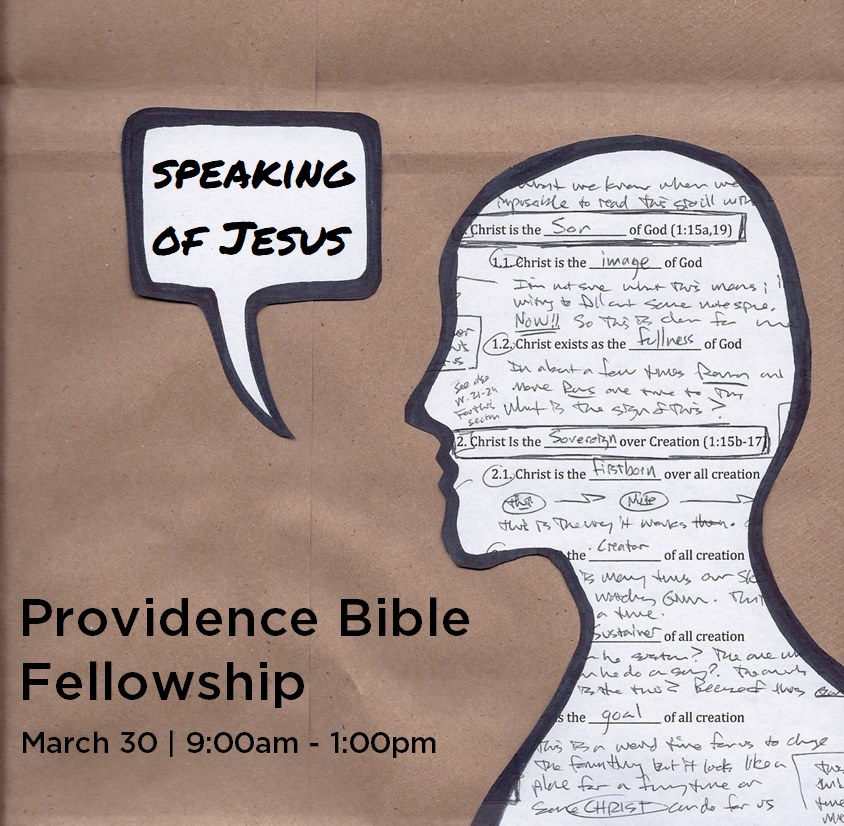 Though the Bible is clear tht it's the calling and priviledge of every believer, many struggle to speak of Jesus in everyday life. We find it difficult to engage friends, family, neighbors, and coworkers with the glorious truths of the gospel of Christ.
The Speaking of Jesus workshop hopes to bridge the gap between desire and ability. It will explore four ways to work the gospel into everyday conversations and help you "cross the pain line" of overcoming fear in evangelism.
Refeshments will be provided. No childcare is available for this event.