Speakers Speak LIVE: Public Speaking Practice for Professional Speakers
Weekly Virtual Event to Practice Your Public Speaking Skills to Build Your Business or Start or Expand Your Professionals Speaking Business
About this event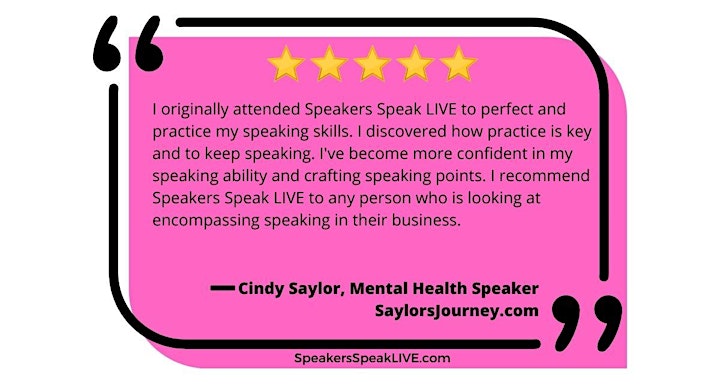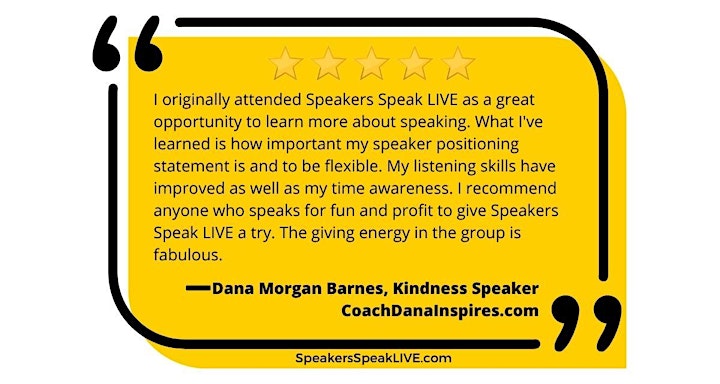 Join Us This Wednesday (or EVERY Wednesday) for One Hour of Presentation Practice on a Professional Speaking Level
Meet other speakers and business owners who are already speaking on a professional level.
Practice introducing yourself...and get supportive suggestions from the group for how to improve.
Become the Showcase Presenter (scheduled in advance) and feature 10 minutes of a speech you've been working on.
Get immediate feedback from EVERY participant for what you did well in your speech and ways to improve.
Become a better speaker yourself by listening to others speak and offer feedback to them.
Get practice as emcee of the event after you become used to our format.
Experiment with lighting, audio and video equipment and techniques to have you looking and sounding your best.
Build speaking into your weekly routine so that it becomes part of you!
Develop powerful relationships with others speakers and share opportunities.
Hang around other people doing what you want to be doing, or are already doing.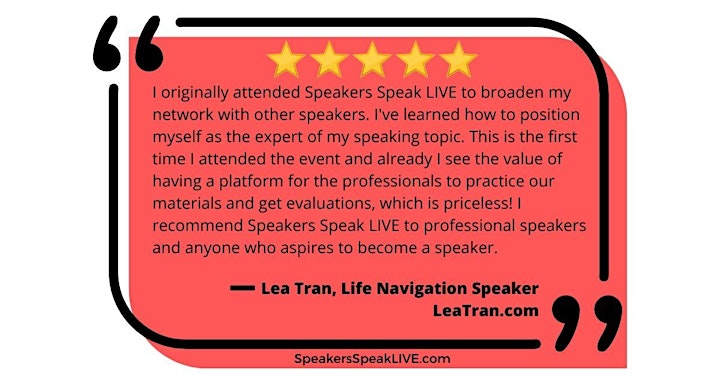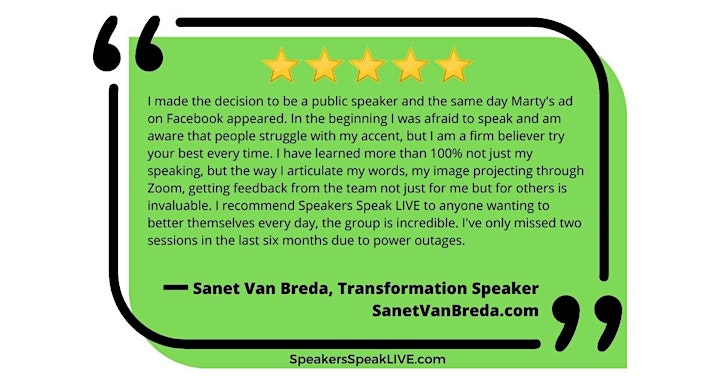 Your Host and Facilitator: Marty Dickinson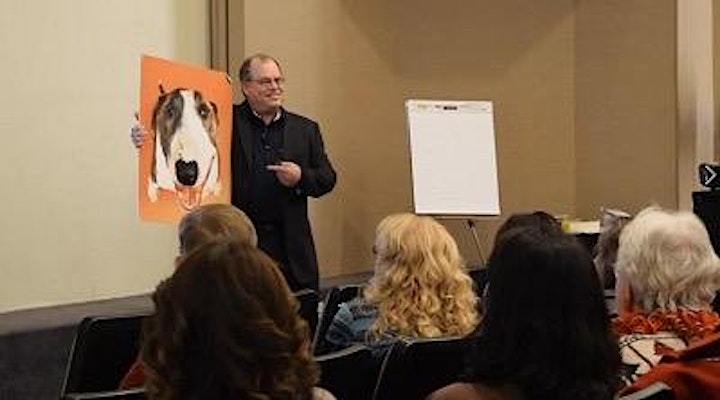 Marty Dickinson has built three businesses almost entirely through speaking over the past 25 years. He is the president of HereNextYear.com where he works with business owners and new and emerging speakers who want to leapfrog their speaking careers and is co-moderator of the Make Money Speaking club on Clubhouse with Lois Creamer.
Marty has been involved with National Speakers Association and Toastmasters for more than 15 years and has presented to audiences supplied by NSA National Convention, Constant Contact, CloudNet360, New Horizons, Davinci Institute, AuthorU, Colorado Independent Publishers Association, and Webster University, to name a few.
He is a two-time co-author of Web Marketing All-in-One for Dummies, and, most recently, Lions Always Win: How to Spot What You Want in Business and Life...and Get it Too (Available on Amazon).
If you're looking for someone who's completely devoted to using speaking as your primary vehicle for business growth, Marty is your guy!
Speakers Speak LIVE is the Next Evolution of Speaking Skills Development!
Come be a part of speaking skills development history! We are in our 6th month and growing strong. and leapfrog beyond your competition!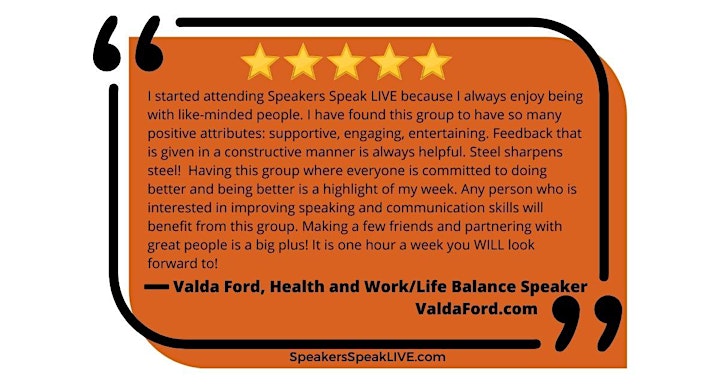 How to Attend the Next Speakers Speak LIVE
Click the green "Register" button.
Leave the quantity at "1" unless you've received permission from others to enter their email address as part of a small group.
Be SURE to fill in the social media field with an URL to your LinkedIn or Facebook profile...or your registration will be ignored!!
Our admin will personally (and manually) verify your social network link to make sure you are a real person. We will then send the Zoom login details your way.
We use Zoom and other platforms so that you get used to presenting on all popular systems. So, provide your main email address so you are sure to receive the login details of the week you signed up for.
Join Our Facebook Group!
After you register for the next Speakers Speak LIVE Event, why not join our Speakers Speak Group on Facebook too? There you will have immediate access to expert interviews, industry alerts and support for all levels of public and professional speakers (https://SpeakersSpeakGroup.com).
Help Us Grow!
Who's that one person you know who has been thinking of getting into (or returning to) speaking? Tell that person about this group. We already have plans of expanding Speakers Speak LIVE to a national level where in-person events can take place. Let us know if you'd like to help. But first, attend a session or two and help us build.
Organizer of Speakers Speak LIVE: Public Speaking Practice for Professional Speakers