Description
One person is killed with a gun in Indiana every 10 hours. Worldwide, 40,000 people died last year from gun violence. Three million American children witness an act of gun violence each year. Enough is enough.
ABOUT CURE VIOLENCE
The work of Cure Violence, founded by a former chief of the World Health Organization, is guided by a clear understanding that violence is a public health crisis and has been replicated worldwide in New York City, New Orleans, San Pedro Sula, Honduras; Cape Town, South Africa; and Juarez, Mexico.
ABOUT OUR SPEAKER
Marcus McAllister, incarcerated for over a decade, is the international trainer for Cure Violence, an organization changing the way cities think about gun violence, and, in the process, curing urban gun-related violence.
Panel Discussion
Moderator: Jordyn Lexton, Drive Change, NYC

Panelists:
Marcus McAllister, Cure Violence Global, Chicago
Lisa E. Harris, M.D., Eskenazi Health, Indianapolis
Shonna Majors, Director of Community Violence Reduction for the City of Indianapolis, Indianapolis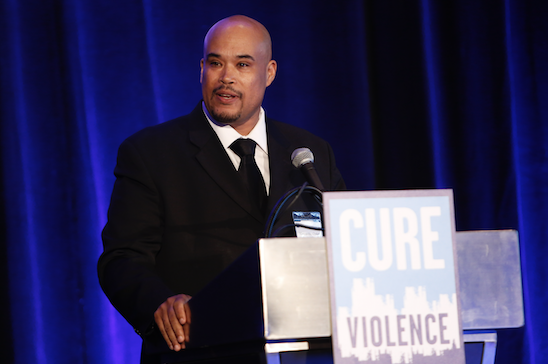 ABOUT THE PATACHOU FOUNDATION
The Patachou Foundation fight childhood hunger in Indianapolis by providing scratch-made meals to hungry kids and teaching them transferable skills and healthy habits that will last a lifetime. The Patachou Foundation hosts a dynamic speaker each year to inspire local conversations and initiate solutions for Indianapolis. The Speakers Forum raises funds to support the work of The Patachou Foundation and sparks a community conversation about creating scalable change. For more information on our work, visit thepatachoufoundation.org.
Proceeds from every ticket will provide scratch-made meals to hungry kids in Indianapolis.