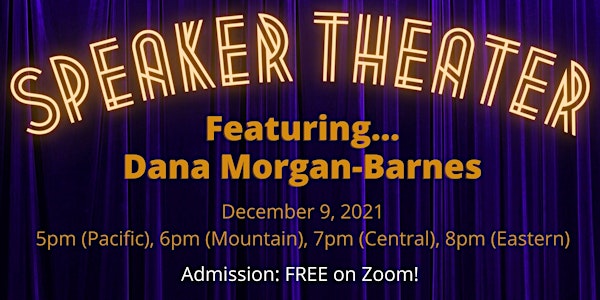 Speaker Theater Virtual LIVE
Change your workplace into a more productive environment, while increasing revenue and reducing employee turnover...all at the same time!
About this event
Join us on December 9, 2021, as Dana Morgan-Barnes presents her 45-minute keynote style program helping you to INCREASE:
Sales Revenue.
Payments Received from Accounts Receivable.
Employee Productivity.
Employee Loyalty.
Employee Engagement.
Manager/Employee Alignment.
Bottom Line Profitability for Your Company!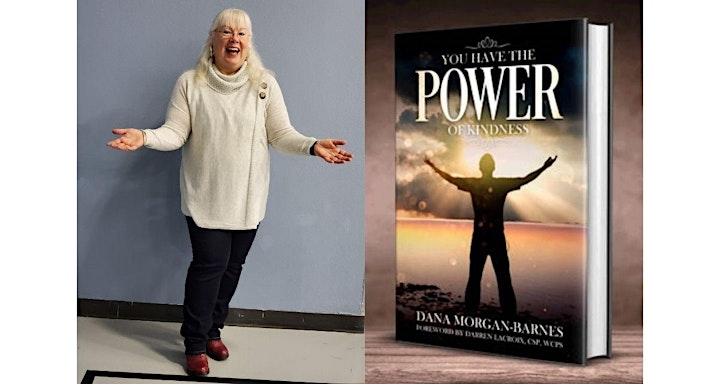 Dana is the author of the book, You Have the Power of Kindness. She believes kindness can change the lives of people around you as well as your own. Your business can improve in all areas as you become more kind to customers, prospective customers and people you work with. Your relationships can improve by being even just a little more kind to one another. Kindness can change the world one person at a time.
In Dana's program, she will introduce you to a series of hidden opportunities where you can incorporate kindness into your business, work and career. Her choice examples and case studies transform audiences from a place of skepticism and fear to adopting her kindness mindset companywide for exponential results in all areas of the business.
Don't miss this rare opportunity to see Dana's program in a no-charge, public, virtual venue...only at Speaker Theater!
Reserve Your Spot Now by clicking or tapping the green REGISTER button near the top of this page.