Description
Desire to take your speaking to the next level?
Curious to know what it takes to develop professional speaking skills?
Attend this LIVE, face-2-face event to watch five(5) professional speakers "showcasing" their stuff! Also, you'll watch the World Champion of Public Speaking's winning speech and hear special tips about designing and delivering an extraordinary speech!
BORN Toastmasters is proud to host this special event so you can learn from some of the best about enhancing your public speaking. If you're serious about speaking at the next higher level, we'll expect to see you there!
RSVP's are required for this event to ensure seating capacity and also refreshments.
---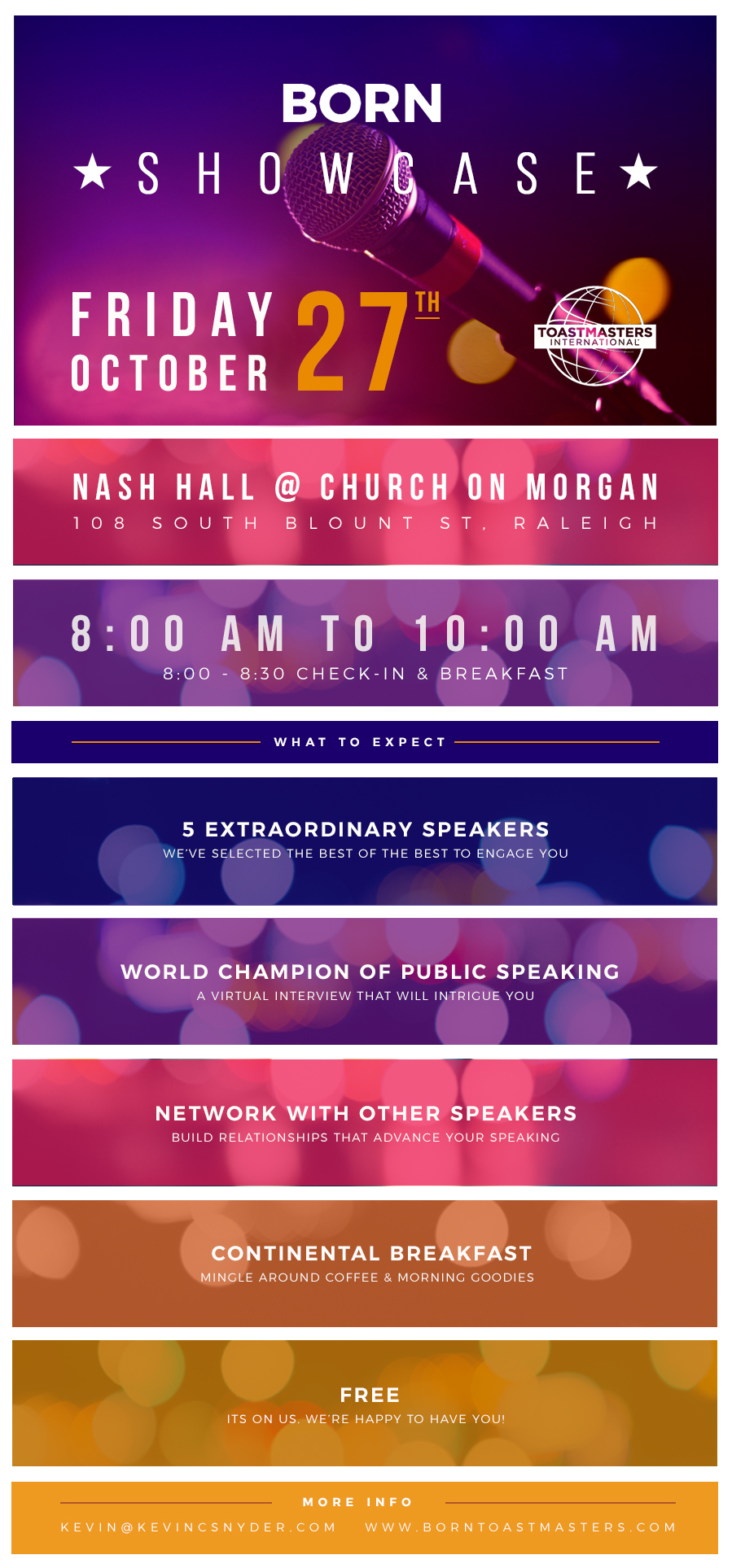 8:00 - 8:29am | Arrive, refreshments and networking
8:30am | Welcome from BORN Toastmasters
8:35am | Showcase Presenters
9:00am | World Champion of Public Speaking video
9:15am | Showcase Presenters
9:30am | Event close / networking
---
* About the sponsoring organization: BORN Toastmasters is an advanced Toastmasters Club who prides itself on providing extraordinary group coaching for its members helping them attain desired public speaking results. BORN meets weekly on Fridays, from 8:30am - 9:30am. Learn more about BORN Toastmasters at www.BORNToastmasters.com.
For further questions about this event, please contact Kevin Snyder at Kevin@KevinCSnyder.com.
---