Speaker Series: What Do Investors Want?

Thursday, September 24, 2015 from 5:30 PM to 7:30 PM (PDT)
Event Details
What Do Investors Want?
New Enterprise Associates (NEA) is a top tier venture capital firm that invests in biopharmaceuticals, healthcare services/IT and devices and recently raised a $3 billion fund.  Xfund, cofounded  by former NEA partner Chung, is a $100 million seed and early stage fund affiliated with Harvard and other universities.  Find out what investors are looking for at both stages and whether you've got it.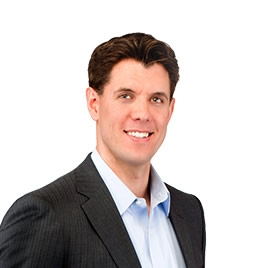 Frank Torti, MD MBA, Partner, New Enterprise Associates (NEA)
Frank Torti joined NEA in 2007 and focuses on investments in biopharmaceuticals, medical devices, and healthcare services. He has been actively involved in the firm's private and public investments in healthcare, including  Alimera Sciences, Cadence Pharmaceuticals (acquired by Mallinckrodt plc), Cerecor Inc., CITIC Pharmaceuticals (acquired by Shanghai Pharmaceuticals), Dermira, Galera Therapeutics, Neotract, Novast Pharmaceuticals, Peplin (acquired by LEO Pharma), Rigel, and Solta Medical (acquired by Valeant).
Prior to joining NEA, Frank worked for the Duke University Center for Clinical & Genetic Economics, where he was involved in clinical trials research and economic evaluations of multinational clinical trials. Frank's experience also includes public market investing at the Wasatch Advisors mutual fund family and business development work with the consumer-directed healthcare startup Revolution Health Group. Frank received his medical degree from the University of North Carolina School of Medicine, his MBA with distinction from Harvard Business School, and his BA with highest honors from the University of North Carolina, where he was a Morehead Scholar.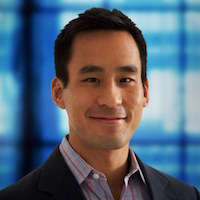 Patrick Chung, JD MBA Founding Partner, Xfund.
Patrick is a founding partner of Xfund. Prior to joining Xfund full-time, Patrick was a partner at NEA and led the firm's consumer and seed investment practices. He is a director of 23andMe, Curalate, Euclid, MeCommerce, Philo, and Ravel Law, and is actively involved with CrowdMed, IFTTT, Rock Health, and Upworthy. Past investments include Pulse (acquired by LinkedIn), Loopt (acquired by Green Dot), GoodGuide (acquired by Underwriters Laboratories), Xfire (acquired by Viacom), and Xoom (NASDAQ: XOOM).
Prior to joining NEA, Patrick helped to grow ZEFER, an Internet services firm (acquired by NEC) to more than $100 million in annual revenues and more than 700 people across six global offices. Prior to ZEFER, Patrick was with McKinsey & Company, where he specialized in hardware, software, and services companies. Patrick received a joint JD-MBA degree from Harvard Business School and Harvard Law School, where he served as an Editor of the Harvard Law Review. Patrick was a Commonwealth Scholar at Oxford University, where he earned a Master of Science degree. Patrick earned his A.B. degree at Harvard College in Environmental Science. He is a member of the New York and Massachusetts bars, an elected director of the Harvard Alumni Association, and a member of the Committee to Visit Harvard College.
When & Where

Genentech Hall, Room N-114
1600 4th Street
San Francisco, CA 94158


Thursday, September 24, 2015 from 5:30 PM to 7:30 PM (PDT)
Add to my calendar
Organizer
The Entrepreneurship Center at UCSF provides the knowledge, support and connections needed by scientists and clinicians to become entrepreneurs.  The Center seeks to create an innovation community and commercialize UCSF inventions through startup ventures.