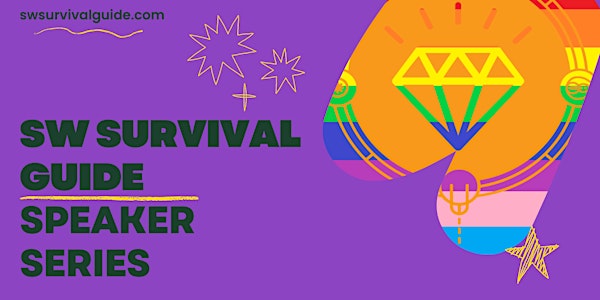 Speaker Series
It's our turn to share!
Refund Policy
Contact the organizer to request a refund.
Eventbrite's fee is nonrefundable.
About this event
We've loved having guest speakers, but now it's our turn to share what we've learned during our time in the industry, from previous jobs and overall life experience! And we're offering it, of course, FREE to you!
December 11, 2022
Dr. Ash Dark, Tax Goddess & Owner of DiTa, Inc.
LLC vs S-Corp: Like, what??
First up, Dr. Ash Dark, resident Tax Goddess and owner of DiTa, Inc.!
We're small businesses and we need help! It's difficult to do this all on our own, but when it comes to tapping experts and consultants, mstigma can put us in a pile of trouble. Before we get stuck in that yuck, Dr. Ash is ready to answer your tax questions PLUS give her suggestions on whether your small business needs incorporation. Do you opt for an LLC? DBA? C-Corp? S-Corp? What's the difference? What's the tax impact? What are your obligations? What about your privacy?
Dr. Ash is here to help!
Submit your questions for Dr. Ash before Dec. 11 here.
January 22, 2023
Katarina "The Domme Kat" Pierce, CEO & Creative Director Kat Scratch Studios
Production Setup: Get the Most Out of Pre & Post
Next, Katarina "The Domme Kat" Pierce is going to share what she knows about clipstores and similar platforms, with a focus on arranging a trade shoot with other on-camera talent! What paperwork do you need? What's the best way to organize content? And in the midst of all that, how can we maintain safety (consent & boundaries) for everyone on set -- cast and crew included?
Through trial-and-error and borrowing the best ideas from the best she's been lucky to work with, Kat has created a system that works for her... and could work for you!
March 19, 2023
Tiana GlittersaurusRex, Adult Educator Centering S-x & C@nn@bis
He@ux Time! How to Optimize Content + Time Management
We do NOT have the same 24 hours as Beyoncé. Let's be real. And a lot of us got into this industry because life throws some wild things at us and we need a flexi schedule, but an effective agent of chaos knows how to make the best use of the time they have!
Tiana is the GOAT at scheduling, listing and making (oftentimes free) apps work for her. Get her tips, tricks and life hacks for time management to make your business -- and whole vibe -- move smoothly.
And now that you have time and content, LET'S OPTIMIZE IT! All the beautiful art you made does no good if you can't sell it and share it with the world. You worked hard, so get the most buck for your bang.
As always, these events are FREE! Please select the free ticket option to receive the link for the online talks & workshops. There is a donation-based ticket option. Donations help fund our grassroots nonprofit and keep our programming FREE for members and allies!