About this Event
Session 1: Thursday, Oct. 8 at 6pm
Dan Stasiewski is the Communications Operations Manager at the Michael & Susan Dell Foundation. He has a wealth of information on social media best practices and analytics, and has been a changemaker for the foundation in terms of how they approach social media and website analytics.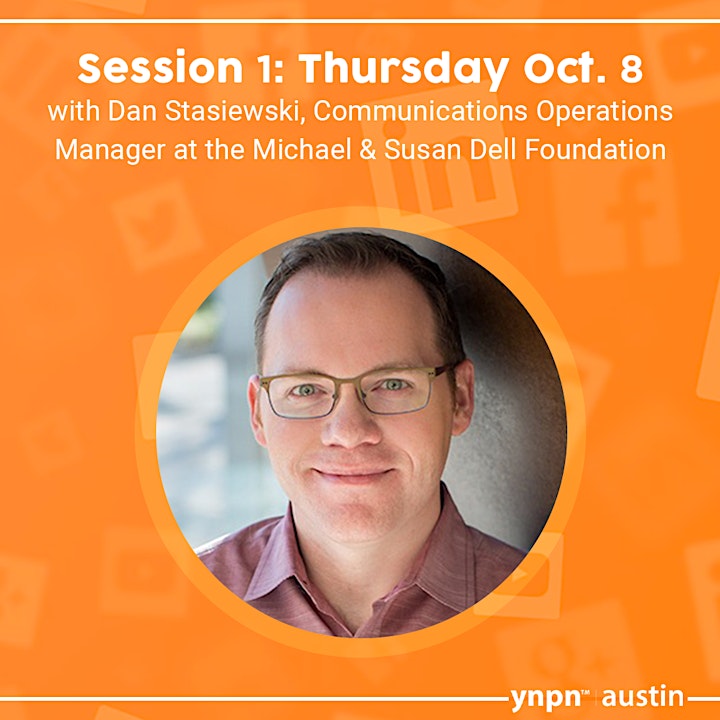 Session 2: Thursday, Oct. 15 at 6pm
Karie Williams is a Career Coach and Brand Strategist. She will discuss how to build your own brand and online presence, and she'll offer general marketing and social media strategies and tips.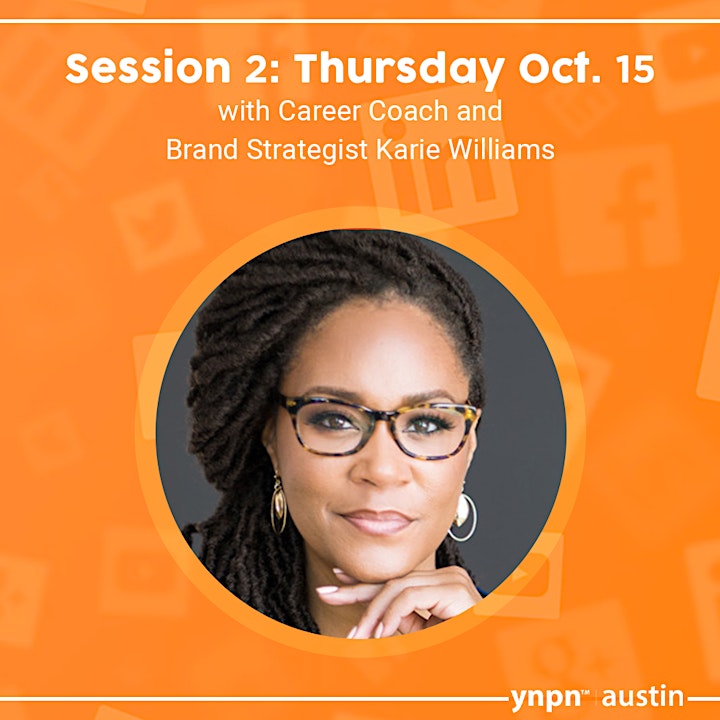 This YNPN Austin event highlights the professionalism, data analytics, social media/marketing areas in our Core Competencies Model. To read more about how YNPN Austin is using Core Competencies in our events, visit ynpnaustin.org/competency_model
All event attendees are subject to the YNPN Austin Code of Conduct. More information can be found at www.ynpnaustin.org/code_of_conduct