Join on August 18th at 12pm EST as we discuss how to get back time in your life by learning how to work smarter, not harder.
About this event
About this event:
Join us on August 18th at 12pm EST for a live online webinar where we'll hear from Kashish Parikh-Chopra on how to get back time in your life by learning how to work smarter, not harder.
Are you tired of wondering why working HARDER and MORE just isn't getting you closer to your goals? Maybe it feels like the harder you work, the farther you get from the quality of life you want.
If you're tired of being stressed about how to find more time in the day and wondering why your time isn't reflecting the quality of life you want, then this is the session for you.
Productivity isn't about doing more "stuff". Productivity is about doing what moves the needle most towards your desired outcomes. Get back time in your life by learning how to work smarter, not harder.
Takeaways
Learn how to liberate yourself from never-ending to-do lists
Discover how to focus in on real "priorities"
Identify how to unapologetically seize the life you want
Learn strategies to accomplish more by doing less without sacrificing ambitious goals
Walk away with tools to increase the quality of your time
This event will include a live Q&A session.
See you there!
Kashish Parikh-Chopra
Kashish Parikh-Chopra is a thought leader, entrepreneur, and coach. She is relentlessly committed to helping entrepreneurs fix the most important relationship in their life: their relationship with TIME. Kashish coaches female entrepreneurs to earn back 20% of their time without sacrificing productivity by reprioritizing their entire lives. www.therebelgenius.me She is also the co-founder of EOO Styles, a swag strategy and promotional product firm based in North America.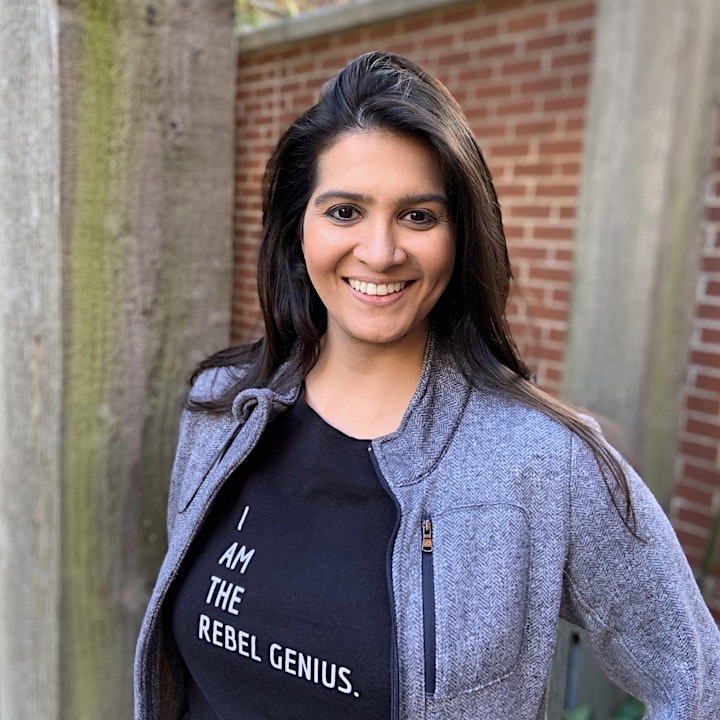 * This event will be hosted on Zoom webinar. You will receive reminder emails leading up to this event with an orange button that reads "Click to Access Event". Click this button to access the link to the webinar. You will not have access to the link until 5 minutes before the start of the webinar.
** Please reach out to the Fiverr Support Teams if you have technical support questions or site feedback. They're your best resource for the right answer!
Organizer of Speaker Series: Productivity Hacking 101: How To Do More By Doing Less
Fiverr's mission is to change how the world works together. The Fiverr platform connects businesses of all sizes with freelancers offering digital services in more than 300 categories, across 8 verticals including graphic design, digital marketing, programming, video and animation.
The Fiverr Community Program brings our online community offline to provide resources, education, and networking events to people who make Fiverr the world's best marketplace for freelance digital services.
The Fiverr Community Program makes it easy for you to connect with motivated, passionate people just like you. Want to become a Community Leader?
Apply here: http://getinvolved.fiverr.com/