Description
APLD Bay Area District Speaker Series:


It's All About the Soil: The Watershed Approach
At this MEMBERS ONLY EVENT, experts will talk about what every landscape designer needs to know about promoting & maintaining the single most important part of every landscape - healthy living soil.
This class will include:
watershed-wise BMPs to building healthy living soil sponge
plan specification language that will ensure soils are properly cared for
local sources for healthy compost and compost tea
---
About our speaker: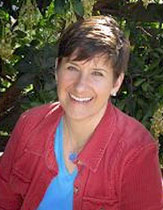 PAMELA BERSTLER is a highly experienced landscape expert who co-founded and now manages G3, Green Gardens Group an organization dedicated to using landscapes as a climate change solution. G3 is a USEPA WaterSense recognized professional certifying organization, and conducts outreach and education on the Watershed Approach to landscaping for homeowners and professionals throughout the U.S., reaching more than 5,000 people annually. G3 has published three Landscape Guidebooks (Los Angeles County, San Diego County, and City of Beverly Hills), which have been utilized by agencies throughout California as the foundation of their landscape standards.
In 2015, G3 hosted the first biennial Global Urban Soil Symposium in Los Angeles, CA, bringing speakers and guests from around the world to discuss the critical role of soil in creating resilient cities. Pamela is a widely recognized thought leader in building living soil as a solution to climate change.
Prior to founding G3, Pamela spent nearly a decade as a California licensed landscape contractor with her award-winning and innovative residential design/build firm, Flower to the People. Pamela was an active leader in the local California Landscape Contractors Association (CLCA), chairing the Awards Banquet Committee for three years. During that time, she co-hosted and designed a landscaping television show for Discovery Channel, called Rally 'Round the House.
Pamela comes to the landscape industry after a "first career" on Wall Street designing and trading derivative securities as a Vice President at Prudential Global Funding and working with entrepreneurial entertainment companies as a New Media Agent at Creative Artists Agency.
Pamela has a BA in Psychology and Organization Design from the University of Pennsylvania in Philadelphia, PA and an MBA from the Anderson School of Management at UCLA.
For the past decade, Pamela has been very active with the Association of Professional Landscape Designers. In 2016, G3 was named recipient of APLD's National Leadership in Sustainability Award. In 2014, Pamela received the APLD National Service Award for her work as Legislative/Advocacy Chair of the California Chapter. She served as President of the APLD California Chapter in 2013 and as a member of the Executive Committee from 2009 – 2016.
In 2010, Pamela received the West Basin MWD Service Award for her conservation work at G3.
Pamela is an American Rainwater Catchment Systems Association (ARCSA) Accredited Professional since 2012, and a QWEL and CLIA Certified Irrigation System Auditor.
This program = 1.5 APLD CEUs

---
About the APLD Bay Area District Speaker Series:
Experts share their knowledge on a particular topic in a lecture format with District announcements before and networking opportunities before and after. Online registration required.
If you later find you cannot attend, please request a refund at BAprograms@apldca.org ASAP so that we can make your space available to someone else.
---
Avoid a little rush hour traffic...
...and come early and visit a few APLD CA sponsors in the general area:

Devil Mountain Wholesale Nursery, 9885 Alcosta Blvd, San Ramon
Brickyard Building Materials, 2449 Bates AvenueConcord
Ogawa-Mune Nursery, 123 Mayhews Rd, Fremont
Peninsula Building Materials, 6610 Brisa St., Livermore
Vision Recycling, 6756 Central Ave, Newark
The Urban Farmer Store, 2121 San Joaquin St, Richmond
Ewing Irrigation, 6640 Sierra Ln, Dublin & 2462 Polvorosa Ave, San Leandro
...check out other interesting things in the general area:

UC Botanical Garden at Berkeley, 200 Centennial Dr, Berkeley
Tilden Regional Parks Botanic Garden, Shasta Rd, Berkeley
The Ruth Bancroft Garden, 1552 Bancroft Rd, Walnut Creek
...stay late for a bite at a Lafayette eatery:

Chow - 53 Lafayette Cir
Metro Lafayette - 3524 Mt Diablo Blvd
Postino - 3564 Mt Diablo Blvd
Pizza Antica - 3600 Mt Diablo Blvd
Rustic Tavern -3576 Mt Diablo Blvd