Description
Join us for our monthly Speaker Series luncheon. We are excited to hear from Gilbert Tuhabonye!
Gilbert is an accomplished runner, genocide survivor and philanthropist. He is the author of This Voice in My Heart: A Genocide Survivor's Story of Escape, Faith, and Forgiveness (HarperCollins Publishing, 2006), the harrowing tale of his courageous escape from one of the massacres in the long Tutsi-Hutu war of Burundi.
In October of 1993, members of the Hutu tribe invaded Tuhabonye's high school and captured hundreds of Tutsi children and teachers. Most of the captives were killed with machetes; the rest were burned alive. After spending nearly nine hours hidden beneath the burning corpses of his classmates and suffering burns over much of his body, Tuhabonye managed to be the only one to escape.
Hospitalized for months with 3rd degrees burns, he was told he would never run again. Gilbert proved them all wrong. He persevered and, by 1996, his running skills took him to the United States as part of an Olympic training program. He obtained a track scholarship at Abilene Christian University and was a national champion runner.
Now a U.S. Citizen, Tuhabonye is the award-winning coach of Gilbert's Gazelles Training Group in Austin, Texas. In 2006, he cofounded the Gazelle Foundation, a non-profit organization whose mission is to improve life for people in Burundi without regard to tribal affiliations.
While Gilbert's story is one that includes great tragedy, it is also one of faith, hope, and resilience. He is living proof that one person can make the world a better, more compassionate place, and that love really does conquer all evil.
Learn more at www.gilberttuhabonye.com
Thank You To Our Sponsors:

The Texas Evening MBA Program is a flexible MBA degree tailored to fit your schedule and your needs, allowing you to work full-time while earning your MBA from a globally-recognized university within a network of award-winning faculty and accomplished students. Join us for an upcoming event to take an in-depth look into what sets the Texas Evening MBA Program apart from the competition and to ask any questions you may have. The Texas MSTC Program is a one-year program offering a real-world approach to entrepreneurship allowing students to evaluate technologies with market potential, develop business plans and profitably launch innovative products into market. MSTC recently ranked #6 in the US for Entrepreneurship! Discover which working professional program is right for you and how they can unlock your full potential as a business leader. Video Overview: http://bit.ly/1W7LNNc
---
Thank You To Our Host: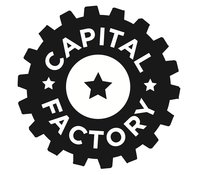 If you need assistance on the day of the event, please contact Katherine Wheeler at (512) 293-9809.
*Take the business elevators near the security desk to the 16th floor. Upon entering the Capital Factory lobby the room is on the left.
Lunch will be provided.