Description
Join us for our monthly Speaker Series luncheon at Galavinize. We are excited to hear from Bill Blackstone!
Bill Blackstone is the General Manager of Galvanize Austin. Since launching its first campus in Denver in October 2012, Galvanize has expanded to seven campuses in Colorado, San Francisco, Seattle, and Austin with 2000 members and over 1000 graduates. Each campus offers industry-focused educational programs and a wealth of community resources for startups and enterprise tech companies.
Prior to Galvanize, Bill spent 11 years at Rackspace holding a variety of leadership positions at the company including leading global IT operations, customer support, and the Rackspace Austin office. During his three year tenure as the leader of Rackspace Austin, the office nearly doubled in size to 600+ employees and was listed as a Best Place to Work in Austin all three years.
With a background in the arts and degree in music, Bill is known to be a creative problem solver and approaches business through the lens of the arts. Having completed his Executive MBA from University of Texas McCombs School of Business in 2014, Bill has immersed himself in community impact efforts as a mentor with Austin Technology Incubator, adviser to Austin Community College, and an executive board member of Big Brothers Big Sisters of Central Texas. Bill enjoys boating with his daredevil, wakeboarding wife, napping between feedings of their 12 week old infant son, and spending time with their two dogs and bunny.
Topic: "This Ain't Your Grandpappy's Workforce"
1. Review of current challenges facing our workforce.
2. The coming automation revolution.
3. How this is no longer a traditional "Blue/White Collar" world?
4. What Tech has to do with everything?
**The Galvanize entrance is located on the corner of 2nd and Nueces St. When you arrive head to level 2 and Galvanize staff will direct you to classroom 3.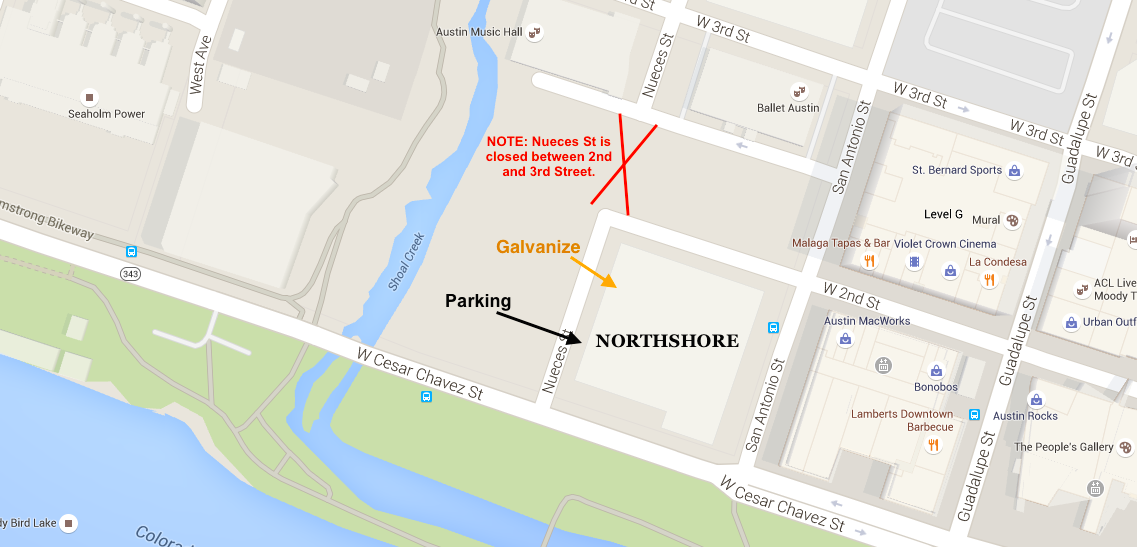 ---
Thank You To Our Sponsors:

The Texas Evening MBA Program is a flexible MBA degree tailored to fit your schedule and your needs, allowing you to work full-time while earning your MBA from a globally-recognized university within a network of award-winning faculty and accomplished students. Join us for an upcoming event to take an in-depth look into what sets the Texas Evening MBA Program apart from the competition and to ask any questions you may have. The Texas MSTC Program is a one-year program offering a real-world approach to entrepreneurship allowing students to evaluate technologies with market potential, develop business plans and profitably launch innovative products into market. MSTC recently ranked #6 in the US for Entrepreneurship! Discover which working professional program is right for you and how they can unlock your full potential as a business leader. Video Overview: http://bit.ly/1W7LNNc