Description
APLD Bay Area District Speaker Series:
APLD CA Chapter Advocacy Update
Have you been curious about APLD advocacy efforts to protect our right to practice landscape design in California? The last few years have brought new opportunities and called for a refreshing shift in our approach—one that helps to move our state forward toward a new paradigm in landscape design. At this members only event, Advocacy Chair Amelia Lima and Sustainability Chair Maureen Decombe will describe the status of a wealth of proposed legislation affecting the work that designers do in California; and will review some of the important partnerships that APLD is fostering with other organizations. There is so much happening - you don't want to miss this meeting!
This program = 1.5 APLD CEUs.
---
About our Speakers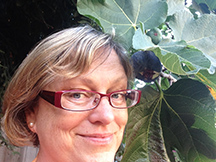 Maureen Decombe
As a retired landscape contractor and designer, Maureen has observed the power of the landscape professional to institute positive change at every level, from the smallest garden to the largest campus. As California shifts our landscape paradigm, Maureen promotes a watershed approach to landscapes through her work as an educator, writer, and consultant. Maureen is a Past President who currently serves as the Sustainability Chair for the APLD California Chapter.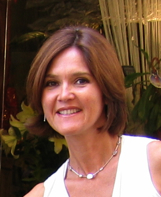 Amelia Lima, APLD
Amelia B. Lima was born in Brazil and has been working in the US since 1988. She has projects completed in Rio de Janeiro, Chicago, Boston, Dallas, Escondido, Rancho Santa Fe, Del Mar, Santee, and San Diego. She was very fortunate to have had the chance to meet Roberto Burle Marx in 1989, and to witness him create some of his famous landscapes. She is a Certified Professional Landscape Designer by the Association of Professional Landscape Designer (APLD) since 2000. With a background in Architecture and a degree in Horticulture, she focuses on the idea that a well designed garden will have strong architectural features combined with climate appropriate plant material. Her projects include residential designs in the US and abroad. Her work has been featured in Sunset Magazine, at the Home & Garden section of the New York Times, The new Sunset Western Garden Book, LandscapingNetwork.com, and Your Garden Magazine published in Sydney, Australia. Amelia is a Past President who currently serves as the Advocacy Chair for the APLD California Chapter.
---
About the APLD Bay Area District Speaker Series:
Experts share their knowledge on a particular topic in a lecture format with general board announcements before and networking opportunities before and after. Online registration required.
---
Avoid a little rush hour traffic...
...and come early and visit a few APLD CA sponsors in the general area:

Lyngso Building Materials -345 Shoreway Rd, San Carlos
Peninsula Building Materials Showroom: 2490 Charleston Rd., Mountain View
Pacific Nurseries- 2499 Hillside Blvd, Colma
The Urban Farmer Store -2833 Vicente St, San Francisco
Ewing Irrigation - 900 Industrial Rd, San Carlos & 866 S McGlincy Ln, Campbell
...check out other interesting things in the general area:

Elizabeth Gamble Garden- 1431 Waverley St, Palo Alto
Filoli Estate Garden- 86 Cañada Road, Woodside, CA 94062
Hakone Estate & Gardens - 21000 Big Basin Way, Saratoga
...stay late for a bite at a Palo Alto eatery:

Cafe Brioche - 445 California Ave, PA
Celia's - 3740 El Camino, PA
The Green Elephant - 3950 Middlefield, PA
Il Fornaio - 520 Cowper, PA
Indochine - 2710 Middlefield, PA
Joanie's - 405 California Ave, PA
Mike's - 2600 Middlefield, PA
Osteria - 247 Hamilton, PA
Reposado - 236 Hamilton, PA