Description


Join us in this Speaker Series and Networking Event which is a fabulous opportunity for the Filipino community in the SF Bay Area to connect with each other and drive meaningful conversations that will lead for more future collaboration.
Career Speaker Series: Finding Success in Life
What does success mean to you? What are the keys to success? How could you be successful?
In this speaker series, we have invited a panel of Fil-Am speakers to share their personal stories on their journey to achieving success. Some had "broken through the glass ceiling" in their respective fields, others had found success in making a difference in their communities, while others are breaking through personal barriers by continuously developing themselves and finding creative ways to achieve significance. Truly, there is no one way to define success but it is important to be doing work that matters to you.
The objectives of the panel discussion are:
To uncover insights on finding success,

Learn ways to break through the glass ceiling

Learn principles on finding your purpose and significance in life

To become purposeful in making a difference at home, at work, in school, and in your community and,

Set out to live a life that matters
PANEL OF SPEAKERS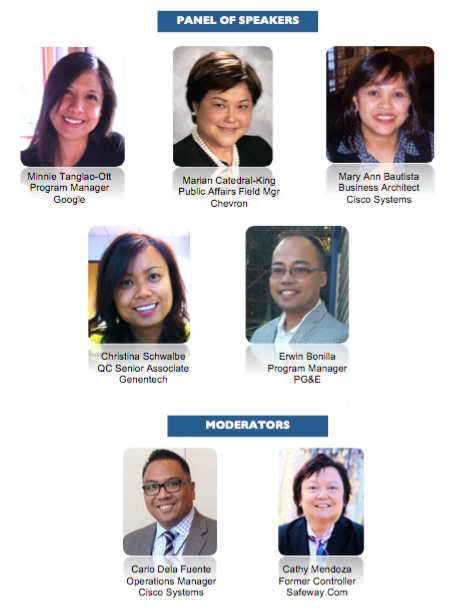 PROGRAMME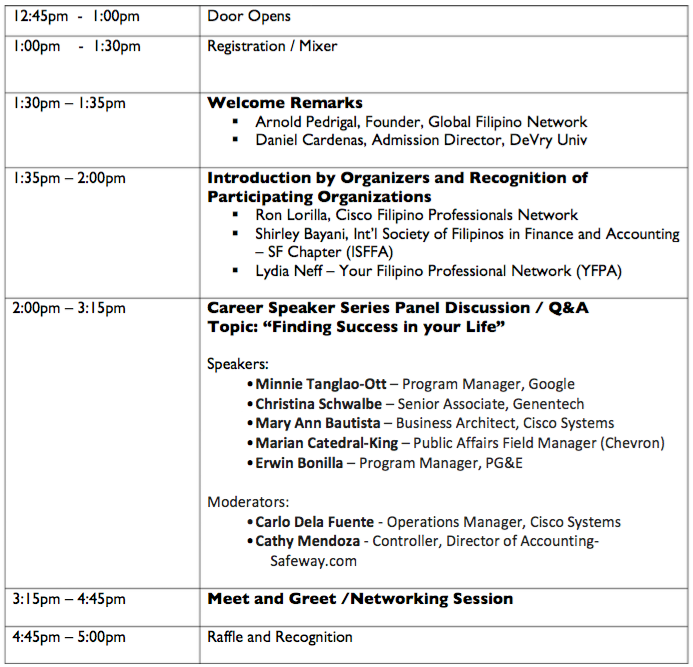 ---
This event is made possible by the collaboration and partnership of the following organizations:

Thank you to our Sponsors