Description
SpeakEnglish5 Synergy III Conference
"Surviving to Succeeding"
October 21, 2017, Washington, DC
Women Inside Professional Sports (WIPS) and friends join forces to inspire, motivate, and uplift women during a day of exchanging powerful stories about trials and triumphs. Don't miss your opportunity to be embraced and encouraged to overcome at SynergyIII. "Recognize! Recognize the universal language of women inside professional sports!"
---
Synergy III Guest Speakers:
AJe' J. English
Mistress of Ceremonies, Synergy III
Published Author
Jazette Lane-English
Published Author
Certified Life Coach
Marcia L. Dyson
International Marketing Consultant,
Writer, and Speaker
Social Activist
Charlotte Wilson
Founder & CEO, Glow Skincare
Enhancement
Isra Girgrah Wynn
Professional Athlete
Founder, IWynn Productions
Saymendy Lloyd
Certified Life Coach
Founder Women's Wings

Ron Busby
President/CEO
U.S. Black Chambers, Inc.
Karen Maria Alston
Founder, Alston Marketing Group
Founder, The Spectrum Circle
Dr. Renee' Allen
Radio Show Host
Published Author
Franchon Crews Dezurn
Professional Athlete
Special Guests:

Dr. Margaret Wood
President/CEO, Wood Consulting Services, Inc.
Chairman, Women Leadership Magazine
Jenne' Johnson
Published Author

Tatiana Moton
Promoter and Public Relations
Kenyatta T. Brunson, Director of Programs, N Street Village
---
Magazine Subscription Choices:
Women Leadership Magazine

Minority Enterprise Advocate Magazine

Heart&Soul Magazine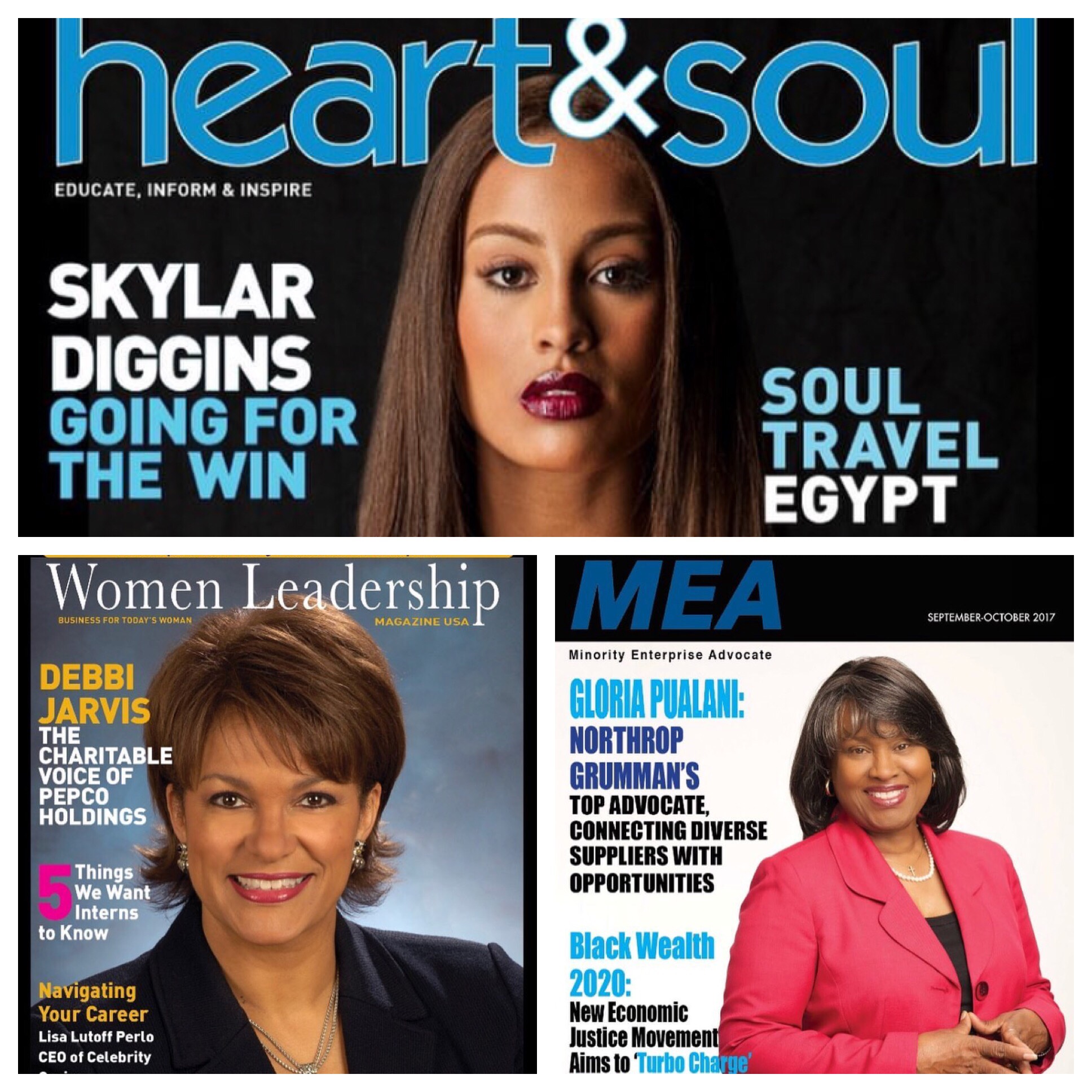 ---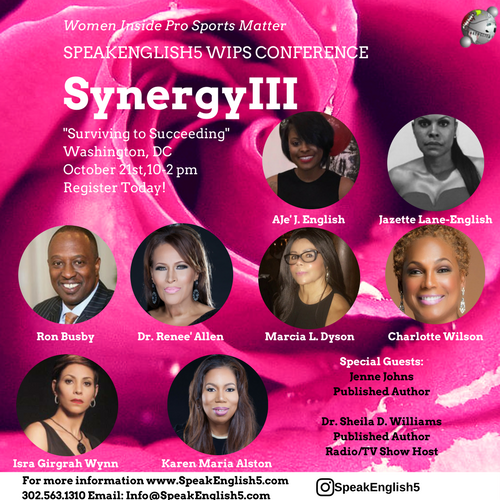 ---
Registration is open from August 1, 2017, to September 30, 2017
---
For questions please contact us today!
info@speakenglish5.com
302.563.1310