Description
SATURDAY SEPT 14TH, 2019
-CASINO ROYALE SPEAKEASY LOUNGE-
8PM - MIDNIGHT
ENTER THROUGH A SECRET ENTRANCE & HIDDEN ELEVATOR AND EXPERIENCE NYC'S ONLY "CASINO SPEAKEASY PARTY" WITH FREE TO PLAY CASINO GAMES, PROFESSIONAL DEALERS, COCKTAILS & PRIZES.
"CASINO ROYALE" IS ALL ABOUT BRINGING A UNIQUE, FUN, AND ONE OF A KIND EXPERIENCE TO NYC.
-THE PERFECT PLACE FOR A UNIQUE BIRTHDAY OR BACHELORETTE PARTY & A FUN DATE NIGHT-
-ALL TICKETS INCLUDE A FREE WELCOME COCKTAIL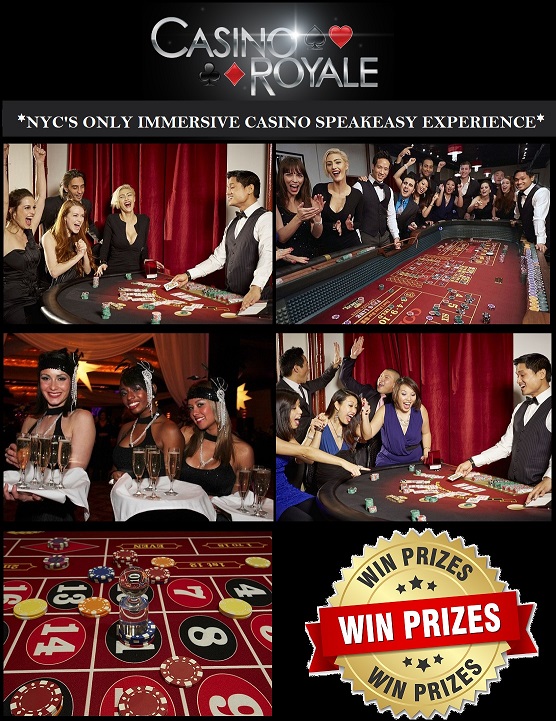 CASINO ROYALE BRINGS THE FUN AND EXCITEMENT OF PLAYING REAL CASINO GAMES WITHOUT THE RISK OF LOSING YOUR PANTS! (WE GIVE YOU PLAY CHIPS).
ENJOY PLAYING ALL OF YOUR FAVORITES LIKE: BLACKJACK, CRAPS & ROULETTE, WHILE SIPPING ON COCKTAILS & ENJOYING MUSIC AND OUR INTERACTIVE STAFF.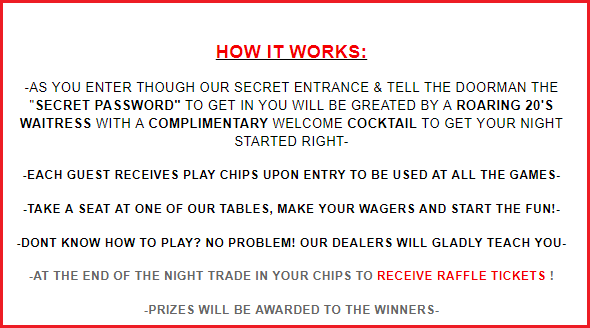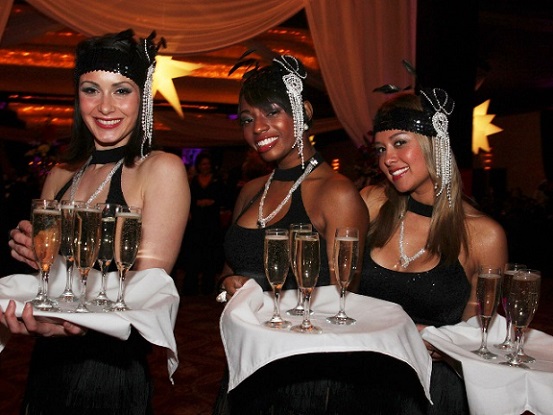 FEATURES:
-A FULL BAR IS AVAILABLE FOR GUESTS TO ORDER COCKTAILS-
-MUSIC WILL BE PLAYING ALL NIGHT TO MINGLE AND MEET OTHER CASINO ROYALE GUESTS-
-OPEN BAR PACKAGES FOR GROUPS AND BIRTHDAYS-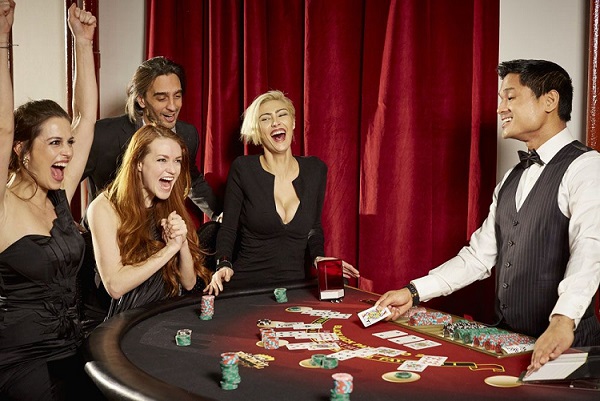 AT THE END OF THE NIGHT TRADE IN YOUR CHIPS TO RECEIVE RAFFLE TICKETS AND PRIZES WILL BE AWARDED TO THE WINNERS! THE MORE CHIPS YOU WIN, THE MORE TICKETS YOU GET, SO PLAY SMART, AND REMEMBER, NEVER SPLIT 10'S AND DOUBLE DOWN ON 11!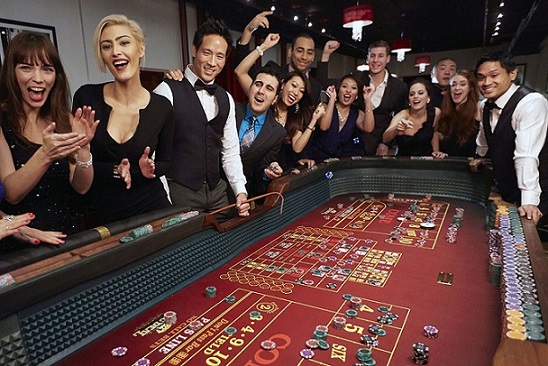 FOR INFO OR TO INQUIRE ABOUT PRIVATE EVENTS: