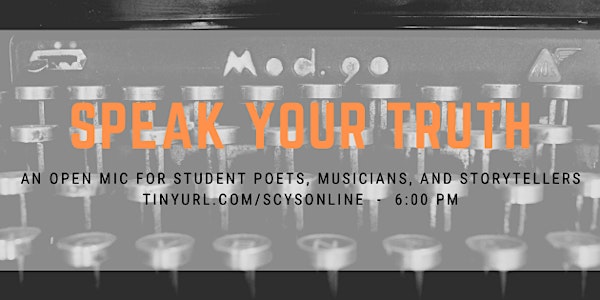 Speak Your Truth Open Mic
Open mic for poets, storytellers, and songwriters ages 12-``19. Join us for a safe, free-speech space to share your art.
About this event
Bring your best verse, stories, and songs for our first open mic of the school year!
All students 12 and up are welcome to grace our open mic and speak their truth through storytelling, poetry, and music.
Exuberant audience members encouraged! There's no pressure to speak if you participate.
For more details about SCYS visit www.sodacityyouthslam.weebly.com
Or find us on your social media machine.